IMPORTANT DATES AND EVENTS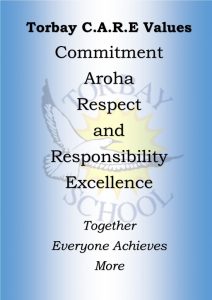 Torbay School Learning Powers – RIC

PRINCIPALS MESSAGE
Tena Koutou e te whanau
Welcome back to term 4. The children have settled well into their programmes this term. Term 4 is a very busy term as we head toward the end of the school year and with the improving weather I look forward to more outdoor activities. Please make sure your children come to school with hats to wear at breaktimes and during any outdoor activities, we are expecting a long hot summer and protection from the sun is essential. It is also good practice to apply sunscreen daily, our classrooms have all been supplied with sunscreen as a back up but an initial application just before coming to school is advised.
Class Placements
We are moving ahead with class placements for 2024.  Now is your opportunity to provide us with information around class placements for next year.
These requests should be based around our ability to meet any specific needs your child may have whether they be learning, health or well-being issues. While we are aware of many of our children's needs there may be something you consider important that we may not be aware of.
I would like to emphasise this is not an opportunity to choose your child's teacher or classroom, or to ensure children stay with their friends, but to inform us of important issues that we should consider when placing your child. Do not just rely on a discussion with our teachers please put your thoughts in writing so they are not overlooked.
Please send these requests direct to me via my Email address by Wednesday the 1st of November. [email protected]
Digital Safety at Torbay School
I am pleased to report that our relationship with Linewise and the systems we have in place have proved very useful in ensuring your children's safety while online here at school. We will continue to use Linewise as our cyber security package and the components of this package will be discussed at our BYOC meeting to be held on Thursday the 2nd of November at 6pm in the school hall.
Our annual BYOC (Bring Your Own Chromebook) meeting is designed for year 3 parents whose children are transitioning into year 4. At this meeting we will share our usual information to help facilitate that transition.  We will also cover the various components of Linewize including the Parent Hub. And this could be of interest to parents at other levels, please feel free to attend and complete the google form to indicate your attendance .  We look forward to seeing you at that meeting on the 2nd  of November.
For more information on Linewize go to https://www.linewize.com/
PTA
Fundraising for our new gardens is going very well with the success of our recent events including the Quiz Night our fundraising towards our goal of $45,000 currently sits at $30,000. Congratulations to our PTA on this wonderful achievement. Our next PTA meeting takes place on Tuesday evening the 21st of November at 7.30pm in the staffroom at school. All welcome to attend. Our next major event is the Colour Run that will be held on Saturday 25th of November.
Drop off and Pick up Protocols.
I thank you for acknowledging and sticking to our drop off and pick up protocols, while they may seem pedantic, they are important to us and the smooth running of the school.
Reminders:
Please make sure you do not enter the school until 2.55pm in the afternoon. Many people are now coming in at 2.50pm and this s disruptive to our teachers and children at the end of the day.
"See you later Alligator" When you here our little snippet of this song at 8.50am it is your signal to leave the school premises, please do!. It is surprisingly disruptive to have parents standing outside classes and delays the smooth start to the day that we as teachers like.
And if you arrive after 8.50am please allow your children to walk in to school alone.
By adhering to these rules you will help us maximise your children's learning time!
Donations
Thankyou to those of you who have responded to our request for donations last week. Our school relies heavily on donations to fund our activities. Our new classrooms have been funded in part from school funds and without a high level of donations and our International fee payers income we would not have been able to deliver this project. Thank you to all those who have been able to contribute this year and we urge you to contribute prior to the end of the year if you are in a position to do so!
Responsibility
At School we work hard to teach our children responsibility as one of our Care Values. We ask them to take responsibility for their actions. This morning one of our parents returned to his car parked on Deep Creek Rd, adjacent to the crossing, to find that it had been damaged. The person who had damaged the car did not leave any information. I understand that parking is often difficult outside our school however, it would be wonderful if the person responsible had taken responsibility for their actions.
New Buildings
I am thrilled that we have been able to complete the construction of our 4 new classrooms and have Kawau team move into these light, airy spacious classrooms. I would like to thank the board for their support in approving this project and having the creativity and vision to work with the ministry to fund it.
Nga mihi nui
Gary O'Brien
Principal
ACOMPLISHMENTS
CONGRATULATIONS to the following tamariki who received certificates from their class teachers:
Isaac & Lily, Annabelle & Mila Rm 1 & 2, Amy, Ella, Handre & Laroux Rm 3 & 4, Andre, Belle, Ethan & Jake rm 5 & 6, Bella, Charlie, Charneli, Calumm, Handre Rm 7 & 8, Lexi, Naomi, Jacinth and Ida Rm 9 & 10, Aubree & Jeanne Rm 11, Avyleen, Brahmpreet, Willis & Mia E Rm 13 &14, Alice & Eva Rm15, Mia & Kupa Rm 16, Jaxon, Zane, tyler & Brooke Rm 17 & 18, Liam & Toby Rm 19, Eliza & Will Rm 20, Sebastian, Nagi, Fletcher & Dylan Rm 21 & 22, Viggo, Rhys, Mia B & Levi Rm 23 & 24 Well done!!
KA PAI to the following students who have shared their fantastic learning with us this week: Mila & Grace Rm1, Amelia & Annabelle Rm 2  Keep up the good work! 
RICC REWARDS, for displaying our C.A.R.E Values – Jacob Rm 18, Tegan Rm 6, Nathan Rm 17, Jaxon Rm 17, Jack D Rm 12, Peyton Wordsworth Rm 9, Jacinth Rm 10, Zion Rm 10 Ka pai!
KA RAWE AWARDS,  For using Te Reo Māori at school – Mihai Rm 7, Brodie Rm 27, Nicky Rm 24, Marly Rm 8 Tino pai!
GENERAL REMINDERS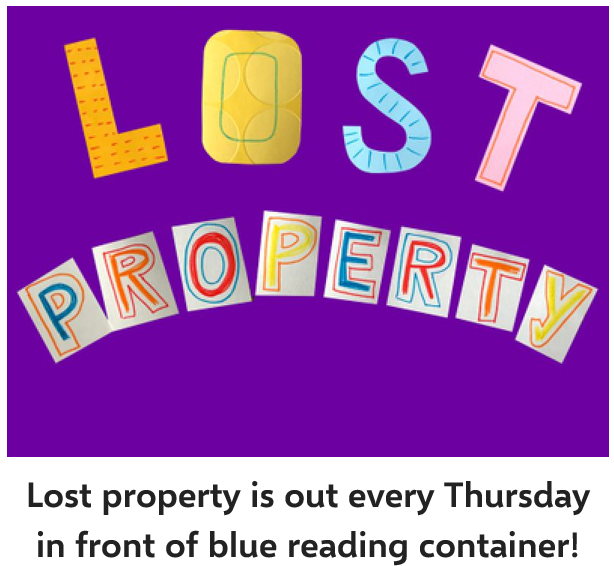 | | | |
| --- | --- | --- |
| TERM DATES  | 2024 | |
| Term 1 | 1 February 2024 | 12 April 2024 |
| Term 2 | 29 April 2024 | 5 July 2024 |
| Term 3  | 22 July 2024 | 27 September 2024 |
| Term 4 | 14 October 2024 | 18 December 2024 |

Print or Save this Post