Enrolment Information
Foundation Programme
Torbay School recognises the importance of transitioning students from their early years setting and preparing them for more formal learning.  Our Foundation programme provides our students with skills and experiences necessary to begin their learning journey.  We believe in working in partnership with families and pre-schools to achieve this.  Click the button below to read more about the programme.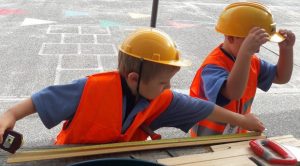 Enrolment
Information for Parents of Children to be Enrolled
Pre-enrolment
It is helpful if your child is pre-enrolled at Torbay School when they turn 4.  This enables us to plan for the next year. Please don't hesitate to ring the office if you have any queries.
Enrolment
A formal enrolment form needs to be completed.  This gives all the personal details necessary for our records, e.g. health details, emergency contact numbers, and any additional information you feel we need to know.  Please feel free to discuss any concerns you may have and, rest assured, these will be kept in strictest confidence.
In addition you will need to provide proof of your in zone address – home landline, power, rates, tenancy, sale and purchase agreement or similar.  If you live outside the school's enrolment zone, please contact the school office for details of any ballot.
Download and view an Enrolment Form and School Booklet
School Visits    
We usually suggest that your pre-school child comes for 2 school visits prior to their first day at school. These are every Thursday morning from 8.55am – 10.30am, apart from the last day of each term. This is an opportunity for you and your child to meet the teacher, become familiar with the classroom, cloakroom, toilets and get to know other children in the classroom. A parent is required to stay with the child for the duration of the first visit, but the second visit is for the child alone to enable ease of transition to school.  You will also be given an "information package" which includes several forms to be completed and returned to the school office before your child starts school.
 School Stationery
Your child will need stationery and a book bag.  All these things are available from the school office during Term 2-4 (not during Term 1) but you may prefer to buy them elsewhere.  Just ask for a list from us but do make sure that you buy the correct exercise books.
Food and Drink
Most children bring their playlunch and lunch to school, and a drink.  Do ensure that your child has a drink bottle they can easily open and put the lid back on properly. A few trial runs would be a good idea!
Information Mornings
Once a term we hold an information morning for parents who are new to the school or considering enrolling their children at Torbay.  Please ring the school to find out when the next New Parent meeting is.
Finally, we want you to feel comfortable about your child coming to Torbay School and encourage you to come along and have a look at the school, meet the Principal (Gary O'Brien) and/or the Deputy Principal (Susan Ye) and ask any questions.  Do not hesitate to ring the office with any queries.
Enrolment Scheme
Introduction
Effective date shall be 1 January 2000.
Pursuant to the Education Act 1989, the Board of Trustees of Torbay Primary School hereby declares that it has adopted the following enrolment scheme for new pupils at the school, in order to avoid overcrowding or the likelihood of overcrowding.
The Principles
The Board of Trustees of Torbay School will, as far as it can, ensure that this scheme
Excludes no more prospective students than is necessary to avoid overcrowding or the likelihood of overcrowding
Reflects the desirability of students being able to attend a reasonably convenient school
Enables the Secretary to make reasonable use of the existing network of schools, by taking into account the location and capacity of other schools that are reasonably convenient schools for students in the general area served by the school;
and to the extent that it is reasonable and practical to do so without "derogating" (= detracting) from the principles above
Enables students to attend a school of their choice.
Geographic Area (School Zone)
The school's geographic area takes in all residences with access onto the following roads or parts of roads and within the area to the seaward side of the area bounded by the following roads, namely:
Valley Road, Beach Road (from and including No.826), Carlisle Road (to and including No.154 and the side roads of Limmer Place and Barker Rise), Woodlands Crescent (from and including No.29, as well as the side roads of Capricorn, Oldham, Wilkinson and Branston), Nor East Drive, Idyll Place, Acacia Road, Garden Lane, Finchley Road, Regatta Road, Weatherly Road (to and including numbers 104(even) and 113 (odd) ), Geoffrey Road (from and including numbers 76 (even) and 93 (odd)), Glamorgan Drive (to and including numbers 86 (even) and 91 (odd) ), Dunraven Place; Marina Road, Stredwick Drive (from and including No.155) ,Awaruku Road (from and including No.120 (even) and 77 (odd)), Glenvar Road (to and including No.48 (even) and (odd))
Priority Enrolment
All Children whose current place of residence is within the school's defined geographic area will have guaranteed access to a place at the school. Depending upon availability of places, the following priority considerations will apply for children residing outside the school's geographic area.
| Priority | Description |
| --- | --- |
| One | Any child who is accepted for enrolment in a special programme run by the school |
| Two | The siblings of pupils currently at Torbay School |
| Three | Children who are siblings of former students of Torbay School |
| Four | Children of former students of Torbay School |
| Five | Children of staff employed by the Board of Trustees of the school, or a child of a member of the Board of Trustees |
| Six | All other children |