Stationery will not be available from the school office at the start of the school year.  We will start to sell stationery at the office from the beginning of March. The only exception to this will be book bags which will be available for you to purchase from the office in late January, if you are unable to source these elsewhere.
Please ensure that you do purchase the correct stationery and buy the correct numbered of exercise books when purchasing.  Please do not include any novelty stationery – this includes the brand Smiggles.  Any such stationery will be returned with your child for home use.
If you show the retailer your actual list,  you will be given the right books.  We ask that you purchase good quality products as these last much better, and prove more economical, than some of the less expensive / lower quality items eg. pencils.
We also encourage you to recycle clear files and other stationery items such as book bags to reduce your costs.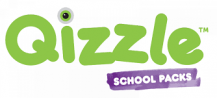 To order online through Qizzle Back to School, click the button below
To order online through OfficeMax My School, click the button below
2022 Stationery Requirements
2022 Stationary lists:  Click on your child/rens year below to view.
Whānau Tiritiri – Year 0/1 Rooms 1, 2, 11, 12, 13, 14, 15, 16
Whānau Rangitoto – Year 2 Rooms 3, 4, 5, 6
Whānau Kawau Team – Year 3 Rooms 7, 8, 9 & 10
Whānau Motuihe – Year 4 Rooms 19,20,21 & 22
Whānau Waiheke – Year 5 Rooms 17, 18, 23 & 24
Whānau Rakino – Year 6 Rooms Rooms 25, 26, 27
For easy ordering through Qizzle click here or OfficeMax My School click here.