IMPORTANT DATES AND EVENTS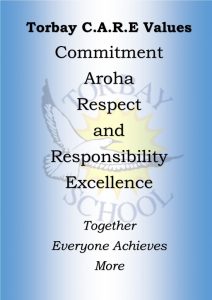 Torbay School Learning Powers – RIC

PRINCIPAL'S MESSAGE
Tēnā koutou katoa
The excitement is palpable as we edge closer and closer to occupying our new building.
We invite you to attend our opening day on Wednesday 23rd June. You will have two opportunities to be involved.
Pōwhiri 7.30am
The blessing and Pōwhiri will be held at 7.30am on Wednesday morning. We will gather prior to 7.30am in front of the building in the area between Rooms 15 and 16 and the Hall.
The Tangata Whenua will stand at the front with our Kaumātua. The Tangata Whenua will be made up of our Board and Staff. 
The Manuhiri will stand behind the Tangata Whenua. The Manuhiri is made up of invited guests, previous staff, Ministry guests and the construction team including architects etc.
Our whānau and community will stand behind the Manuhiri with any children that are present including our Kapa Haka Group.
The Blessing will take place and our Kaumātua will lead us into the building. We will walk through the building following our Kaumātua while it is being blessed and having walked around the building we will exit the building through the door we entered.
We will stop to plant a Kōwhai tree outside the building.
We will then enter the hall for the formal part of the Pōwhiri.  The Manuhiri will wait outside and everyone else will enter the hall and take their seats. You will be directed to the correct place.
Following the Pōwhiri adults will be invited into the staff room for a small kai and children will have their kai from outside the hall.
Celebration Assembly 1pm
We will be holding a celebration assembly at 1pm on Wednesday afternoon. The celebration will be held in the hall. Some of our children will perform items and there will be one or two speeches.
Following the assembly you will be offered the opportunity to walk through the new building.
There will then be a sausage sizzle for the children when they return to class. You are welcome to collect your children and take them home.
The building will remain open until 5.30pm to enable parents who can't make the celebration assembly an opportunity to look through it.
We look forward to seeing you here at school on Wednesday!!!
Reminders
Paid Union Meeting
Please also be aware that we have a Paid Union Meeting on Thursday 24th June. We will have a small number of staff here on Thursday afternoon and we would appreciate it if you could pick your children up at  12.45pm. Those that cannot do this school is still open and we can provide care for your children.
Teacher Only Day
We have Teacher Only Day on Friday the 25th June. This day is largely to enable us to move into the new building in preparation for Monday 28th June when the children will have their first day in it.
I do apologise for these two days coming one after the other, however, we have had little control over the timing of these two events. Unfortunately they have come together. I hope that they are not too inconvenient for you.
As always I am happy to discuss any matter with you please do not hesitate to contact me!
Ngā mihi nui
Gary O'Brien
Principal
ACCOMPLISHMENTS 
KA PAI to the following students who have shared their fantastic learning with us this week: Zoe, Michaela, Theo, Hao & Isobel Rm 9, Teo & Ludwig Rm 15  Awesome work! 
CONGRATULATIONS to the following tamariki who received certificates from their class teachers: Isabella, Viggo Rm 1, Benji, Thomas Rm 2, Josh F, Isabella Rm 3, Liam F, Cason Rm 4, Jared, Cara, Rhianna, Jasmine, Ollie Rm 5, Raymond, Mia H, Lyla, Allie Rm 6, Ethan G, Bede, Maxi, Laine Rm 7, Anine, Mila, Avleen, William Rm 8, Zoe, Ethan S Rm 9, Lucy, Kai Rm 10, Elvis, Emily Rm 11, Theo, Yara Rm 12, Brodie, Ella, Heidi Rm 14, Isaac, Piper Rm 15, Ray, Leo Rm 16, Tatiana, Vance Rm 17, Sienna, Freya, Brody, Elsa Rm 18, Irene, Claudio Rm 19, Joel, Izzy, Jasmine, Bianca Rm 21, Luke, Corey, Mila Rm 22, Amar, Kaelin, Reef, Emma Rm 23, Mia, Isaac Rm 24, Nathan, Matthew, Marcus Rm 25 Well done!!
RICC REWARDS, for displaying our C.A.R.E Values – Edith Rm 8, Leo Rm 10, Room 12, Millie Rm 13, Che Rm 20, Eddie Rm 21, Alex M & Jack Rm 24, Nathan G, Luca Rm 25  Ka Rawe!   
SCHOOL NOTICES
MEETINGS – The next B.O.T Meeting will be held on Wednesday 30th June @ 7pm in the Staffroom. The next New Parent Meeting will be held on Monday 30 August at 9.30am in the Staffroom.
PAID UNION  MEETING Thursday 24th June – We ask that you support the school and our staff by collecting your children at 12.45pm after our lunch break. This will enable us to care for the remaining students with a skeleton staff who are not attending the meeting in the afternoon. Those children that remain at school will have an alternative programme prepared by those teachers who are not attending.
TEACHER ONLY DAYS – The school will be closed for learners on Friday 25th June & Friday 27th August.  
WHOLE SCHOOL CROSS COUNTRY CANCELLED – Unfortunately due to inconsistent weather conditions this week the decision has been made to cancel the Whole School Cross Country for 2021.  We look forward to holding the event again in 2022. Students will be required to wear normal Torbay school uniform on Friday, not mufti.  If you have any questions please feel free to contact me on [email protected] 
SCHOLASTIC LUCKY BOOK ORDERS – ISSUE 4 – Lucky Book orders have closed.  These will be handed out to your child once they arrive.  Thank you for your support, every book purchased helps provide valuable resources for our School and Library. 
PHOTOLIFE CLASS, PORTRAIT & SIBLING PHOTOS – Online Ordering Shoot Key Codes have been handed out today. Please use this unique code to view your child/ren's team or group photo online. Our School's FREE DELIVERY period expires at MIDNIGHT on SUNDAY 18th July 2021. Place your order within this time frame to receive FREE DELIVERY via the School. 
TORBAY SCHOOL SPORTS HOODIE ORDER – If your child plays sports for the school and you would like to purchase one they are available on the online shop under the sports tab. Orders close TOMORROW – Friday 18th June @ 3pm. This is the last order for 2021. These hoodies can be worn at any Torbay School sports event (Rippa, Netball Tournaments etc) but not as a replacement for our school uniform.
HEALTH ROOM CLOTHES – If your child has recently come home with a set of health room clothes/uniform please kindly wash and return these to the office asap.  If you have any size 4 – 8 black bottoms girls or boys that you wish to donate to our health room please bring them to the office.
OVERDUE LIBRARY BOOKS – We have a number of overdue library books.  If you have any school library books at home please send these in with your child as soon as possible. Thank you.
SECOND HAND UNIFORM SHOP – The shop will be open to purchase second hand uniforms on the following Thursday's, 1st July, 12th August and 23rd September from 8:30am-8:55am and 3pm—3.30pm just inside the hall by the office. If you have any good condition uniforms you wish to donate, please bring them to the school office.
GENERAL REMINDERS
HEALTH ROOM:  Please do not send any children to school who are unwell. 
If your child is sick please stay home and follow the guidelines for the illness and stay home for the recommended time frame set by the Ministry of Health. We have had recent cases of Impetigo (also known as school sores) along with tummy bugs and general winter coughs and colds reported. Please remind your children the importance of washing their hands before eating and after using the bathroom to help prevent the spread.
VOMITING/DIARRHOEA: Any children who have had vomiting or diarrhoea must not return to school until 24 hours after the last episode.
SORE THROATS:  If your child has a sore throat, please keep them at home.  For more information click here 
SCHOOL LUNCHROOM – is open every Wednesday, Thursday and Friday.
SCHOOL NEWS & STUDENT VOICE
Last Thursday the Teachers held a support staff appreciation breakfast. Teachers put on a wonderful spread for the support staff and even got a little pressie.  Thanks for all the hard work you do here at Torbay School we really appreciate it!
Lactic Turkey Challenge
Last Friday Torbay School entered 3 teams into the Lactic Turkey Sustainability Challenge at Long Bay Beach. Teams of 4 were each shadowed by a volunteer parent while they ran from challenge to challenge for 2 hours. Torbay VVIPs came third in the Primary Section and we were really thrilled to place fifth overall. A big thank you to our three parents, Claudia, Marc and Kevin who were amazing and the students whose enthusiasm and behaviour ensured they were excellent ambassadors for our school.  Also a HUGE thanks to Mrs Buchanan for organising and preparing the teams! 
"It was hard but it was fun, it was the best day of the month." Harper G
"I loved running around getting points, it was good exercise. I also loved the last ten seconds when we all had to sprint to the finish line." Ronan D
"The event was great we got to do so much team work we did lots of activities in the 2 hours there were lots of things to do like map reading, sorting trash, identifying pests by bite marks. It was amazing and so much fun" Emma D
"I really enjoyed running around getting points and then the stress when there was only thirty seconds left and you had to run as fast as you could to get to the finish line." Sammy T
"The event was awesome. We ran around all day trying to find checkpoints and completing lots of activities. It was fun doing it at Long Bay and loads of other schools came." Finley D
"On the day, I had loads of fun with my group. I loved collecting points while doing some fun activities along Long Bay, it was awesome and I would love to do it again." Zephyr T
"I really enjoyed running it got me really fit and well ready for cross country it was probably the most fun I have had in ages (outside school)." Elsa L
"It was fun, we were running around all the time. I liked the slingshot where we shot tennis balls at sea pests." Connor G
"I really loved it, the checkpoints and cool challenges we had to do were incredible, main point is that it was amazing." Rose B
NORTHERN BAYS CLUSTER FESTIVAL – BRUCE MASON CENTRE 
Last night our Y6 Kapa Haka performed at the Northern Bays Cluster Festival. Our tamariki's performance was amazing! A special thanks to Vanessa Mitschak, Danielle Hodder and Whaea Jen for all their hard work to prepare them for this wonderful performance. Ka pai guys!
PTA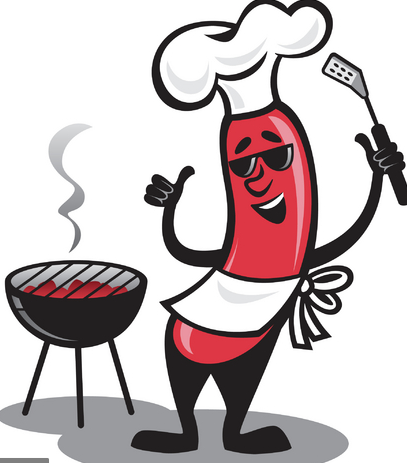 Free Sausage Sizzle on Wednesday 23rd June to celebrate the opening of our new building.  We are looking for volunteers to help with this. If you are able to help please email [email protected] to register your interest.
---
DO YOU WANT TO TASTE TEST BREAD?! 
We have teamed up with Goodman Fielder and are providing volunteers for taste testing of their products.  This month they need 40
Volunteers to taste test 3 different types of loaves of bread.  For every taste tester they donate $30 and this one requires 40 people.
If this is something you would be interested in taking part in during the week of 28th June, please email the PTA directly at
[email protected]
---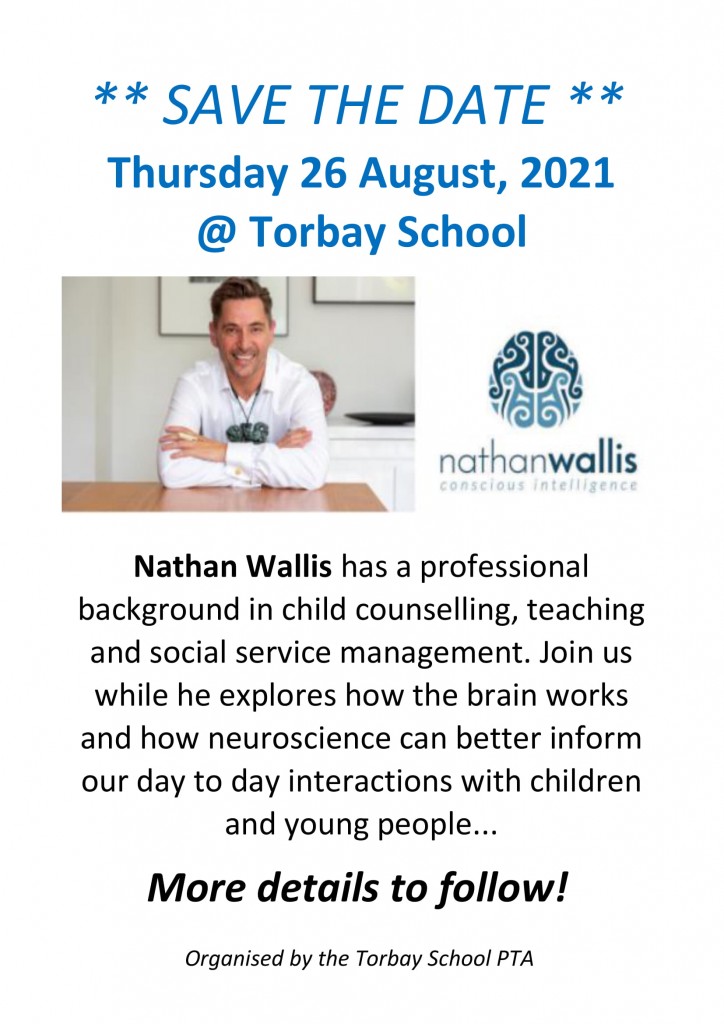 COMMUNITY NOTICES 
Insights into Parenting Teens : Monday 28 June @ 7pm
Parenting teens can be thrilling, frightening, frustrating, and confusing (but certainly not boring!).
How do their brains work? What's more important – connection, or boundaries? What parenting strategies work better than others? How do our teens learn to take responsibility for their choices? What if things aren't turning out the way I'd hoped they would? How can I get the support I need as a parent?
Come along to listen, learn, and discuss….
This is a FREE talk—you are warmly invited to come along and be encouraged, gain immense wisdom and have a consolatory cuppa tea!
For more information – Call Gaynor 09 424 7218 or Doug (Hibiscus Coast Parent Support Group) 027 291 3862  No Booking Required
Venue: Hibiscus Coast Presbyterian Church, 107 Centreway Road, Orewa
---
---
The Glitter Garden | 25 – 27 June | Herald Theatre, Aotea Centre
A DRAG MUSICAL EXTRAVAGANZA FOR KIDS!
Discover the enchanting world of The Glitter Garden, where you will meet Hugo the gardener, Skipper the snail, Honey the bee, and all their sparkling buddies. Together they will take you and your whānau through a magical Pride parade of sensational costumes, song, dance, and hilarity. You'll leave feeling empowered by self-care, and loving life and planter boxes.
Recommended for ages 4+ | Tickets: $20 – $28 + booking fees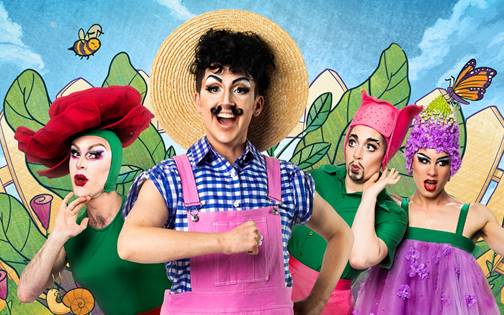 Aotea Square Ice Rink | 17 June – 1 August
Lace up, Auckland! The Aotea Square Ice Rink is back. Grab your warm winter clothes and glide into the cosy season with the iconic ice rink and 35-metre, multi-level slide.
Whether you've never stepped skate on ice before, or you're a seasoned pro perfecting your axel jump: icy adventures, themed parties, and many more wintry delights await you in Aotea Square.
All ages | Tickets: $10 – $22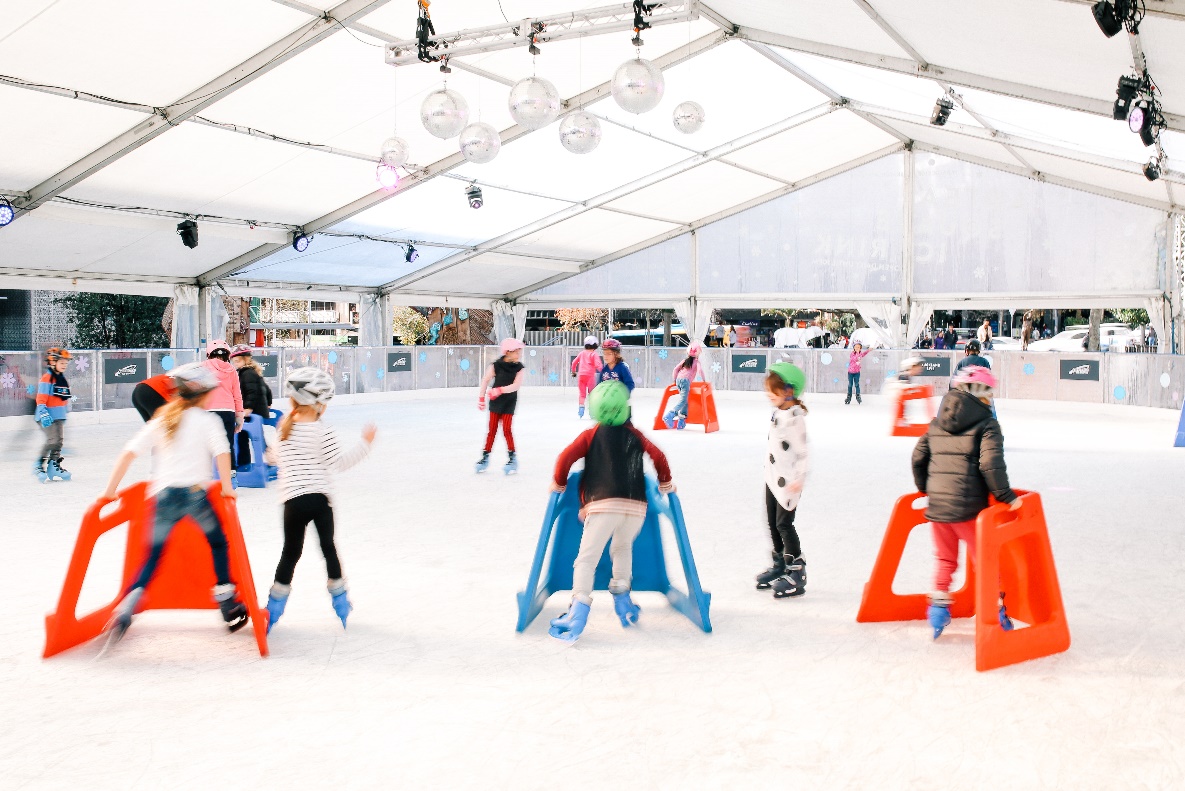 ---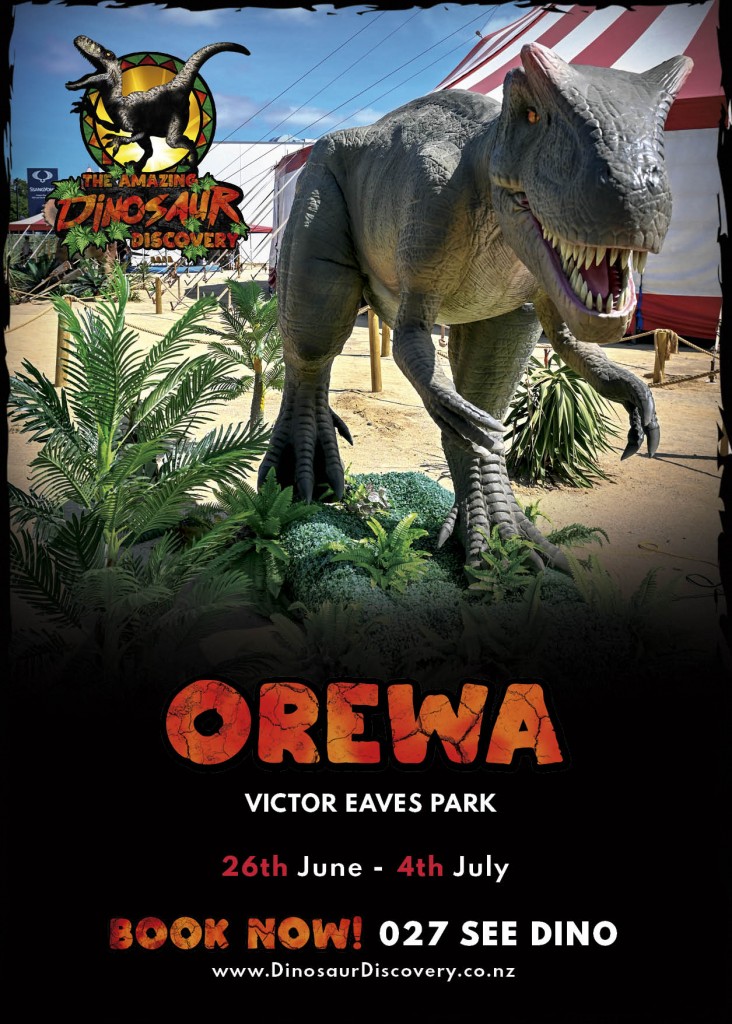 ADVERTORIALS
Disclaimer: The following advertisements are placed as a community service – publication does not imply Torbay School endorsement.
---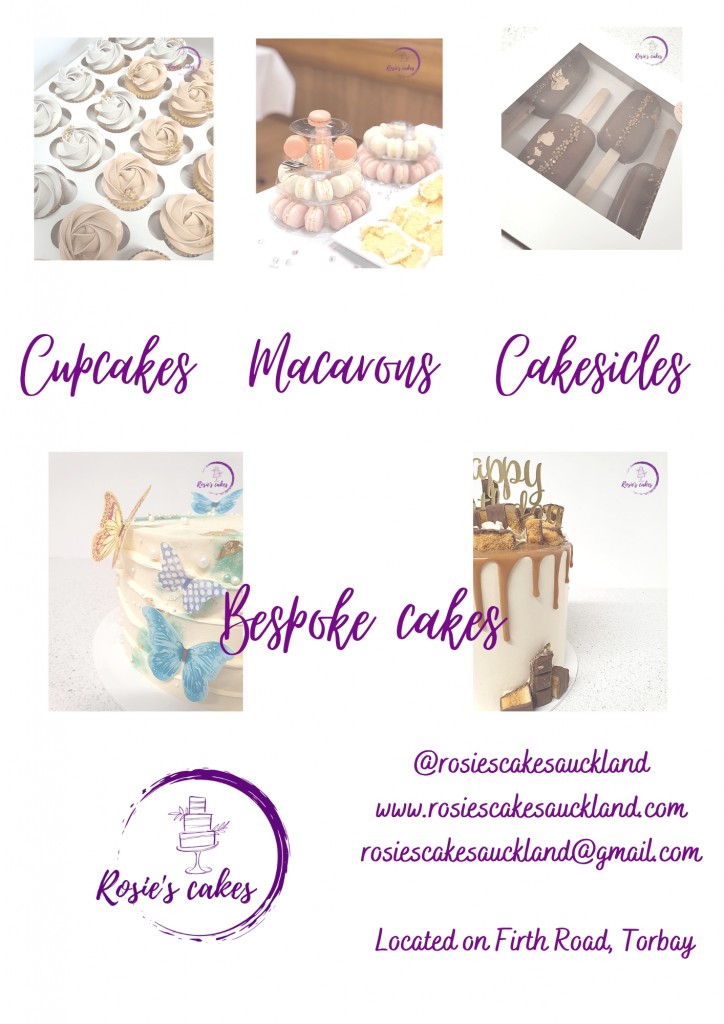 ---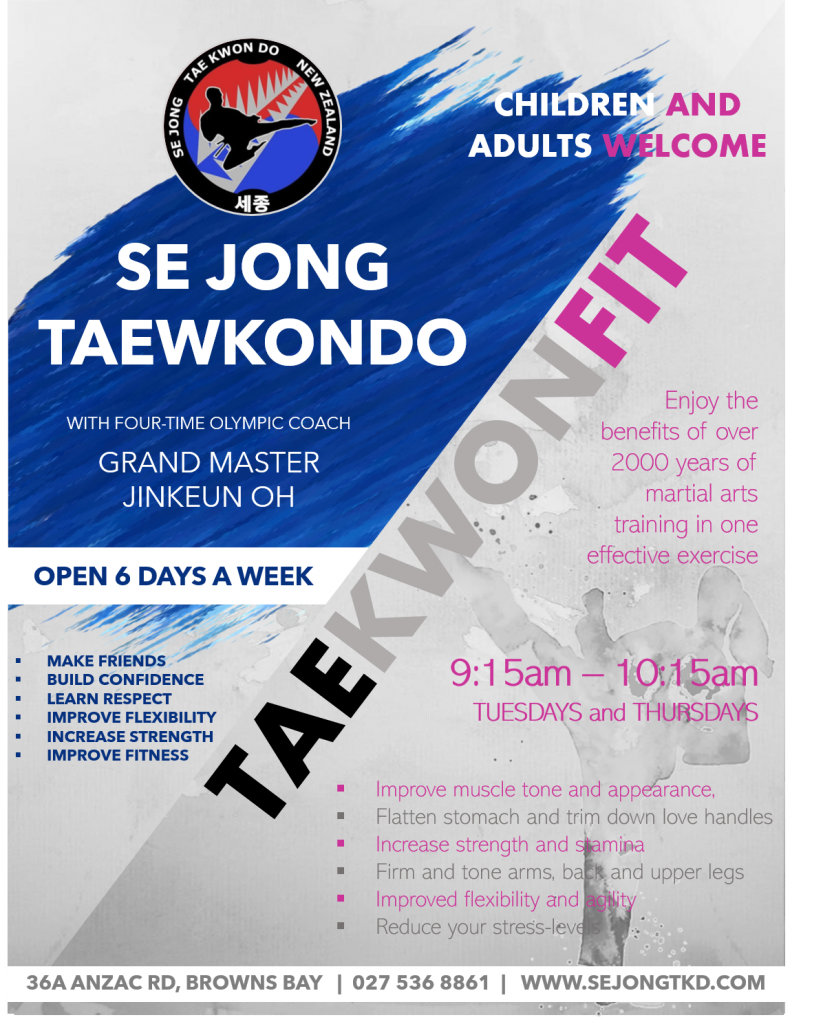 ---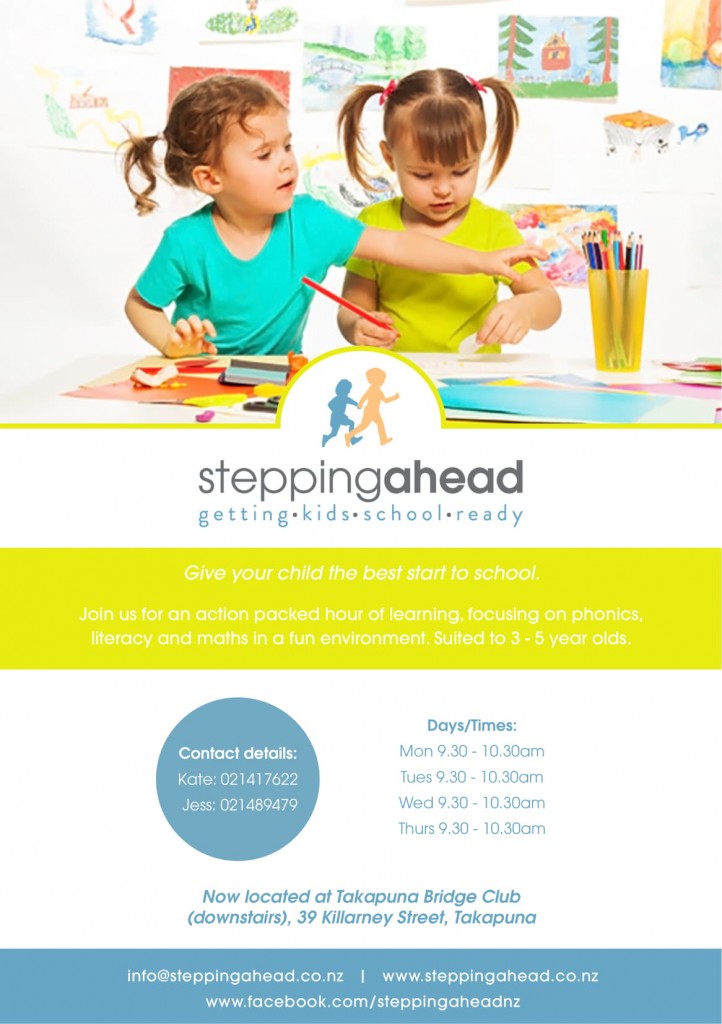 ---

---
---
Professional Tutoring: Math's, Reading, Writing and Spelling, I have over 15 years teaching experience especially encouraging students who are struggling to succeed.
*Homework help
*Structured Learning Environment
*Programmes to help with Dyslexia & Learning Difficulties.
*Warm and Friendly
*Small Groups/Individualised Work
Extraordinarykids.co.nz Yvette Walton NZ Registered Teacher, 022 34 11716 [email protected]
Please see my web page for testimonials, more information and a list of available spaces.
---

Print or Save this Post