IMPORTANT DATES AND EVENTS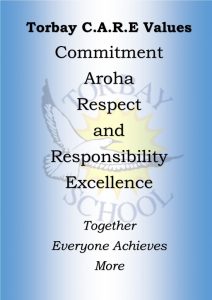 Torbay School Learning Powers – RIC

PRINCIPAL'S MESSAGE 
Tēnā koutou katoa
Thank you to our parents, caregivers and whānau who have supported our children through the last seven weeks. We are aware of the challenges facing you as parents, often trying to juggle work commitments and in some cases several children learning online. It has been wonderful to see parents taking the time to be alongside their children while in meetings and teaching groups, particularly those parents of younger children who have needed quite a lot of support. I am very proud of our staff's response to online learning but am also conscious that this has been a joint effort.
Hopefully we will be returning to School, probably under Level 2 rules, in term 4. We as a school are planning optimistically for this event. We have done this in the past and I am sure we will, with your support make it work again. 
When we return we will be focusing heavily on transitioning our children back into school, settling them back into routines and ensuring that we do this in a way that supports their wellbeing. Once we have settled back into our classrooms and reconnected, term 4 will be dedicated to providing an engaging programme of learning for our children. We want to make the most of term 4 from a teaching and learning perspective and our teachers are currently working on developing rich engaging programmes to be delivered in a settled environment. 
Term 4, for our teachers, normally has a focus on assessment and report writing which is very time consuming for staff and children. To ensure that our staff have the time and energy to maximise our teaching time our end of year report will take a different format that will not include leveling against curriculum levels. The focus in term 4  will be the delivery of high quality teaching programmes. You will receive a report at the end of the year but it will be focused on Skills, Values and Progress rather than achievement levels. The Board and School believe that our children have missed a great deal of face to face teaching over the last two years and that our focus should be on maximising our teaching and learning time for our children.
I want to assure you that on our return we will follow Ministry guidelines to ensure the safety and wellbeing of your children. We will detail these closer to the time and when we have received advice from the Ministries of Health and Education.
Sadly for our school I would like to farewell two staff members.  Jon Bettin and Jess Underwood will be leaving us at the end of the week to take up new positions. Jon has been a year 6 teacher at Torbay for the past 2 years and has relocated to the Waikato where he has taken up a position at Te Kauwhata College. Jon has done a tremendous job with our children over the last two years and I know will be terribly missed by his students, parents and our staff. We wish him all the very best for the future.
Jess has been a Learning Assistant at Torbay School for the past 5 years and has fulfilled a number of different roles supporting our teachers and our tamariki and has done a terrific job. In the last three years, Jess alongside her Learning Assistant role has studied to become a Teacher and has almost finished that course. Jess moves to another school to take up a new Learning Assistant position. We thank Jess for all the work she has done for us and our students over the last 5 years and wish her all the very best for her future career.
I would also like to welcome Susan Ye to the management team as she takes up her position as Deputy Principal. Susan will remain leader of our year one team through to the end of the year as part of her Deputy Principal role. We will be appointing a new Year 1 Leader for the start of 2022.
Finally, I would like to give an enormous Thank You to our staff who have worked tirelessly to provide a wonderful online programme to our children over the last 7 weeks. Our Management, Admin Staff, Teachers, Learning Assistants and Property team have taken ownership of the situation we have been faced with and done all they can to ensure that our children and families are catered for. Our staff have worked together and have been united in this task, have supported each other and have certainly brought meaning to the word TEAM.
Stay very safe over the holiday period and we look forward to seeing you and your children back at school in term 4!
Please do not hesitate to contact me on any subject.
Ngā mihi nui
Gary O'Brien
Principal
[email protected]
ACCOMPLISHMENTS 
CONGRATULATIONS to the following tamariki who received online certificates from their class teachers: Maia, Calum, Chris, Kristina, Yara, Charneli, Rm 1, Emily, Esme, Connor, Ross, Annabelle, Harry, Rm 2, Alice, Evie, Yvonne, Josh, Sebastian, Sophie, Rm 3, Taylor, Zoe, Leane, Ashton, Zoe, Liam, Rm 4, Savannah, Oliver, Kezia, Cuba, Jesse, Jared, Rm 5, Lyla, Xander, Lachlan, Olivia, Viyan, Feifei, Rm 6, Joni, Maxi, Alex, Samantha, Harley, Ines, Rm 7, Anine, William, Ava, Lily, Madison, Lucas, Rm 8, Ruby, Liam, Greta, Zahara, Diveej, Abdullah, Xander, Rm 9, Ivey, Beau, Ellie, Mason, Leo, Henry, Rm 10, Jiraiya, Samantha, Ares, Lauren, Kenzie, Joanna, Jane, Sophia, Charlie,  Rm 11, Lexi, Naomi, Alfie, Millie, Lilah, Fleur, Rm 13, Emiliano, Dherya, Isobel, Brodie, Mihai, Ella, Rm 14, Quinn, Piper, Rm 15, Jake, Ray, Toby, Louritz, Lienke, Ida, Rm 16, Mia, Louis, Jason, Zeke, Braden, Gwynnie, Xavier, Rm 19, Toby, Maggie, Rhys, Amelie, Reeve, Jacob, Nina, Rm 20, Zachary, Charlotte, Oliver, Kaitlyn B, Nicky, Blair, Rm 21, Levine, Thomas, Luca C, Ari, Zoe, Theo, Rm 22, Georgia, Arty, Rm 23, Alex, Tally, Leila, Ben, Sienna, Elliot, Rm 24, Bianca, Xulia, Regardt, Quentin, Amar, Mikayla, Rm 25, Madison, Lilly, Sophia, Denham, Bianca, Amelie, Jackson, Rm 26, Dylan, Max, Sienna, Sadie, Luke, Ollie, Billie, Jayden, Evie, Rm 28 Ka pai!!
SCHOOL NOTICES
2021/2022 ENROLMENTS – If your child, or someone you know has a child who lives in the Torbay School zone, and they are turning 5 next year, please urgently complete an enrolment application (available from our website or at the school office when back in Level 2).
PHOTOLIFE SPORT TEAM/GROUPS PHOTO SHOOT – Thursday 28th October, PhotoLife will be here to take photos of our Torbay School Sports teams, including our Student Leaders and Y6 Pōwhiri Kapa Haka groups. Students are to wear their blue Torbay School T-shirt on this day and bring along their Sports top for the photo. We will also be taking individual catchup photos for absent or new students too, if they were away on or started after the 18th May please ensure they are in full uniform and looking sharp on this day as well! Please note: This will be providing we are in Level 2.
TOUCH RUGBY REGISTRATION  REMINDER – If your child wishes to play touch rugby in term 4 and you did not get a chance to enrol your child yet, this is your final chance, please fill in this google form by this Friday 1 October. No payment is required at this stage because of the uncertainty of Covid levels. However, we do require you to commit to the team as we need to enrol the teams into the competition now. This competition is open to all year levels 1-6. For more information please visit www.localtouch.co.nz
CHESS AT TORBAY SCHOOL – CHESS POWER  is open for registrations for our chess coaching program at Torbay School in Term 4. You can sign up for the chess club using this link – https://www.chesspower.co.nz/class-registration.  Chess Power have made the process for registering much easier than before. Just choose your school, read the information and fill out the form. The "Pay Now" link will appear when you choose your school. Chess classes would be delivered on-site at school premises starting from 20th October onwards. If COVID levels are not suitable to have onsite classes, we will offer complimentary online classes on a daily basis until onsite classes are ready to resume. Sign up today to reserve your place in the chess club in Term 4 as the spaces are filling out fast.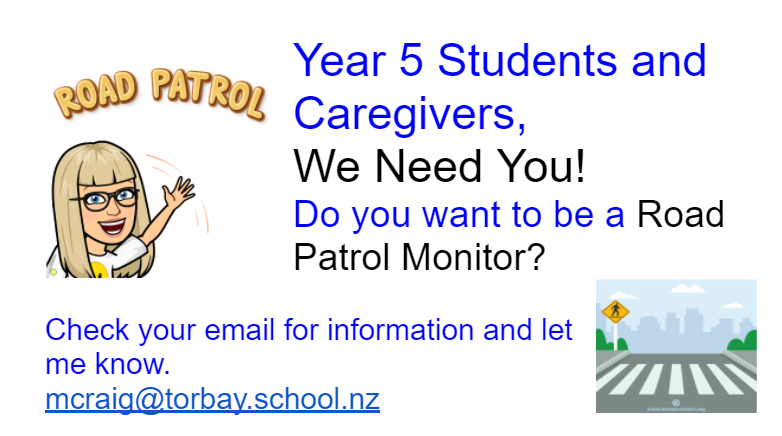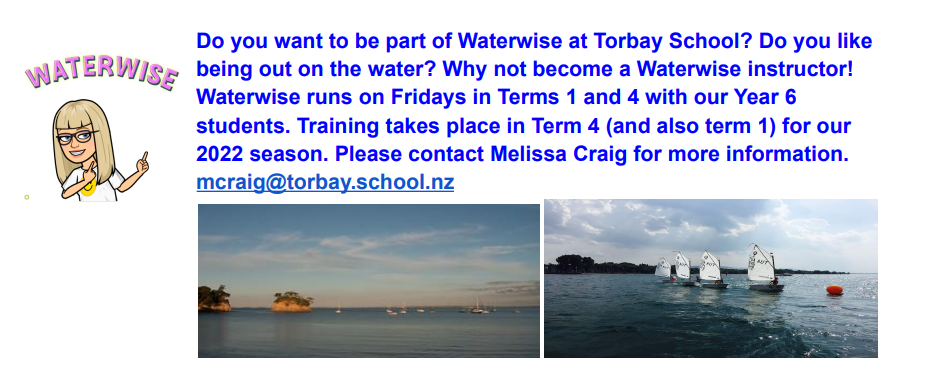 MENTAL HEALTH AWARENESS WEEK – In the final week of term was MHAW. Our school looked at what we could do to boost our well being – Thanks to all of those who sent through photos to show what they do in their bubbles to support their well being and how they were able to 'Take time to kōrero.' Here is a sample of the photos that were sent in for our well being wall. (It's not too late to contribute – send any photos through to [email protected])
LEVEL 3 ONLINE STUDENTS NEWS/VOICE 
YEAR 1 WHĀNAU TIRITIRI
YEAR 2 WHĀNAU RANGITOTO
YEAR 3 WHĀNAU KAWAU
Check some of the things Room 7 have been doing during lockdown!
Here is some activities that Room 9 have done!
YEAR 4 WHĀNAU MOTUIHE
Check out some wonderful writing and some disgusting recipes from Room 21 & 22.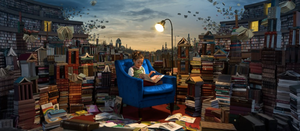 The books had minds of their own. This was no ordinary library.
Books about knights and castles would gallop all over the library, bravely and boldly ordering the other books around. The books about thieves would sneak around, lurking behind bookshelves in the shadows. Books about wild animals would occasionally roar and bite other books. The ones containing stories set in the winter would often shiver, covering their neighbours with snow and frost.
Lucy loved this place like no other. Reading was the most exciting thing in the world here: everything she read seemed to come alive out of the pages…
Yesterday she was reading, little red riding hood, and the big bad wolf came out and tried to eat her. Last week, she read Goldilocks and the week before, Grim tales were too horrible. This week, she was going to read Macbeth, but she changed her mind due to risking him taking over the library. So instead, she read Miss Marple. However, while getting Miss Marple from the shelves, she pushed down Macbeth and he did exactly what you would expect him to do, he took over the library!
When this happened, something must have gone wrong, because Macduff didn't kill him! Lucy was sure that he would destroy the library soon. Although many books tried to stop him, they all failed. In fact, even the librarian couldn't stop him. Before long, most books were off the shelf. He started to make a mess, so Lucy tried trapping him in his book, but he was here now, he was no longer in the book. If she really wanted to, she could flee the library, but the rule was, if you leave a book open, you suck the magic out of the library.
Another thing the librarian taught her was that the book was like a part of their soul. She spotted the librarian's scissors and got a marvelous idea. She cut the book cover! Macbeth started to swirl and swirl until he disappeared. After cleaning up the library, she could finally enjoy Miss Marple.
Zachary Year 4 Rm 21
---
Disgusting soup
Ingredients
5 cups of Garbage juice
1 ½ cups of Drain sludge
1 teaspoon of hamster poop
2 cups of pet milk
Utensils:
1 cup measure
1 teaspoon
A whisk
1 pot
Method: Combine the garbage juice and pet milk in the pot then add the hamster poop and drain sludge. Cook on a stove for two hours on a medium heat  and voila it is done.
Sienna D Year 4 Rm 21
---
Name of Disgusting Recipe: Gooey snake organ tacos

Ingredients
1 tablespoon of freshly squeezed slug slime
1 stink beetle crushed
1 soggy, mouldy potato, chopped
500g of minced snake organs
1 teaspoon of dried thistle weed finely chopped
1 tablespoon of world's hottest ground pepper
¼ of cup of fresh possum blood
½ cup of grey, dirty dish water
12 slices of dried, mouldy bread
1 cup of grated bath soap
2 cups of crunchy, dried tree leaves
½ cup of thick, muddy puddle water
Sand to season
Utensils: 1 small dirty garbage can. The dirtier the better for extra flavour
1 old rusty paint mixer for stirring
1 dirty fish descaling knife. The scales add extra crunch to the tacos.
Method: Heat slug slime in the garbage can. Add crushed stink beetle and soggy, mouldy potato and cook until potato smells stinky. Add minced snake organs and cook until burnt. Stir in dried thistle weed and the world's hottest ground pepper. Cook for 1 hour. Add fresh possum blood and dirty dish water. Boil without stirring so the bottom burns and gets flavour from the garbage can and becomes thick and gooey. Season with sand for a gritty texture. Spoon the thick, gooey mixture onto the mouldy bread slices. Top with grated bath soap, crunchy dried tree leaves and muddy puddle water for sauce. Enjoy.
Thomas Year 4 Room 22
YEAR 6 WHĀNAU RAKINO
Check out some awesome baking skills that we have in our Year 6 whānau! Ceci, Ashley and Hannah, your cakes were real masterpieces and they look yummy too!
Writing – Level 4 to Level 3
This week, (the) Aucklanders finally moved to Level 3 from Lockdown. We had a hard time in Level 4 because it is very different from Level 1. 
In Level 4, we all had to try to stay home except going for a walk, getting fuel or going to the supermarket. I think the worst thing was that we had to use our devices a lot. We had lots of internet problems and also we needed some internet-free time. It was a lot harder for me because when I met with Mrs. Jones, she teased me with her most delicious banana & blueberry muffins! I was so jealous! 😬😾
 In Level 3, it isn't very different to Level 4. We are still not allowed to go to school or into any other shops but we can get takeaways or click & collect. It is still hard to use our devices often. The good thing was, it was my turn to tease poor Mrs. Jones! 😅 I was eating sushi which my Mum and I bought and Mrs. Jones was so jealous! I wanted to give some to her but… 🤣 
Even though we're in Level 3 right now, I think we will go into Level 2 soon (fingers crossed!). The thing I am most looking forward to in Level 2 is that I can go shopping and buy clothes (that I really want to buy!) and go back to school and see my friends and teachers again. I also want to UN-cancel the holiday that my family and I were going to go to. PLEASE!   
By Irene L – Y6 Rm 23
---
COMMUNITY NOTICES 
Play Cricket with East Coast Bays Cricket 
Registrations for the cricket season are now open.
Please register online at eastcoastbayscricket.co.nz
East Coast Bays Cricket is one of the largest clubs on Auckland's North Shore, providing cricket for all ages and all levels.
The Club is focused on fun, teamwork and performance providing children of all skill levels a chance to learn the game in an enjoyable environment.
We cater for all children's cricket from Year 1 through to Year 8, both girls and boys.
The uniform comprises a club shirt, club shorts or trousers, and club cap or wide-brimmed hat, which are available from Players Sports online or at their Onehunga shop. The Club will have clothing available for purchase on muster day.
The Club provides all playing equipment required, although you are welcome to use your own.
Please contact the Club for more information at [email protected]
---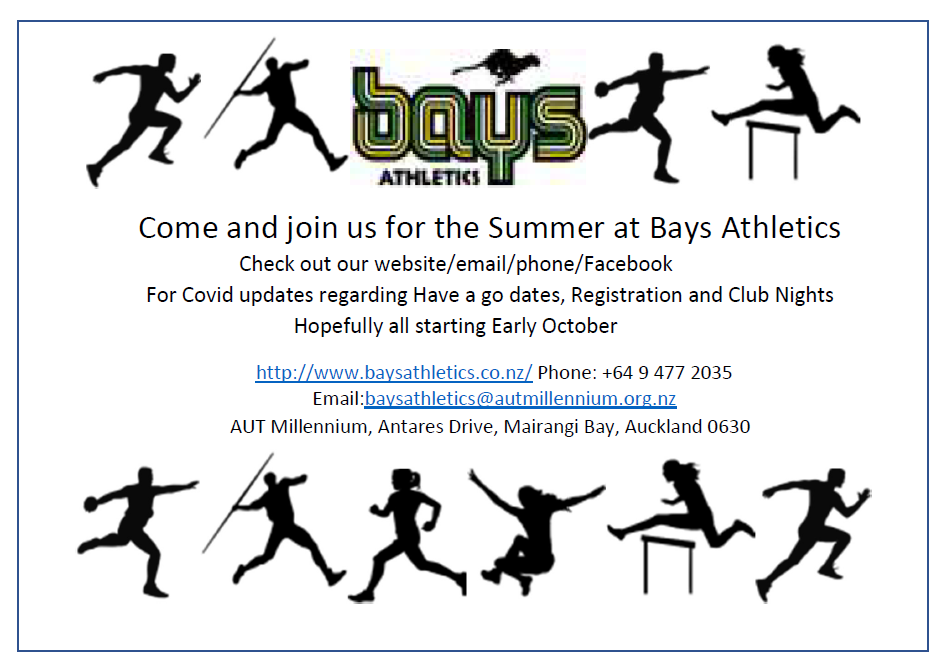 ADVERTORIALS
Disclaimer: The following advertisements are placed as a community service – publication does not imply Torbay School endorsement.
---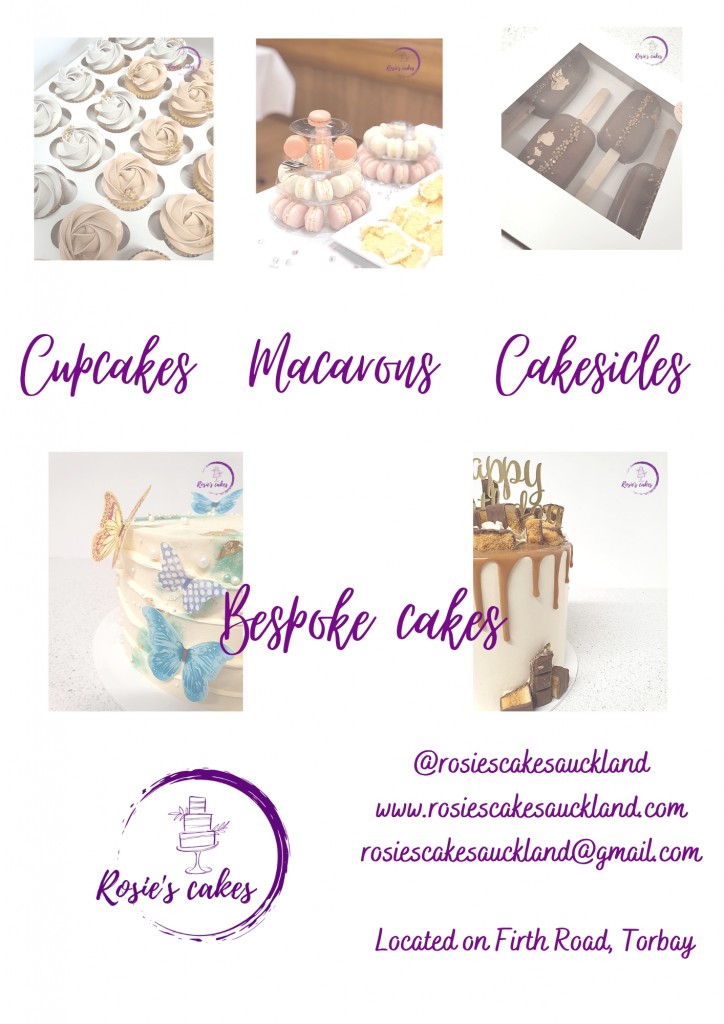 ---

---
Professional Tutoring: Math's, Reading, Writing and Spelling, I have over 15 years teaching experience especially encouraging students who are struggling to succeed.
*Homework help
*Structured Learning Environment
*Programmes to help with Dyslexia & Learning Difficulties.
*Warm and Friendly
*Small Groups/Individualised Work
Extraordinarykids.co.nz Yvette Walton NZ Registered Teacher, 022 34 11716 [email protected]
Please see my web page for testimonials, more information and a list of available spaces.

Print or Save this Post