IMPORTANT DATES AND EVENTS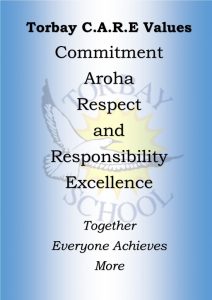 Torbay School Learning Powers – RIC

PRINCIPAL'S MESSAGE 
Tēnā koutou katoa
Almost 4 weeks into this level 4  lockdown and I want to say an enormous thank you to our team. This team includes our staff, our parents and our children. The effort being put in by everybody is outstanding. Our engagement numbers are very high and I know that this is, in part, because parents and teachers are working together to ensure that our children are getting the best deal possible.
These can be challenging times for us all with work and family pressures taking on new dimensions. It is important that we make sure that we put our wellbeing first and make sure we maintain a healthy balance between work, whether it be children's work or our own work and our family life and personal needs. We need to make sure we consider each other and recognise that we are all in different situations and that our default setting should be to be kind and empathetic. During the last four weeks I have witnessed an enormous amount of kindness and empathy amongst our team, thank you.
In this newsletter is some of the work your children have been doing online, this is only a small selection. I am privileged to be able to see all of the work our children are doing and I have been amazed at some of the creative, clever things that have been posted. Take the time to have a look at the work in this newsletter and on your child's Seesaw pages. Take the time to make comments and celebrate your own and other children's work.
As we head back to normality the likelihood is that we will move to Level 3 reasonably soon. School will remain closed during Level 3, however we will be open for children whose parents have no other way of caring for their children. This is a difficult time as we are effectively running two schools and this stretches our staffing resource. I ask that you consider all options very carefully before you send your children to Bubble School. An email has already been sent out and I ask you to respond to this only if your child or children will be attending. This will enable us to prepare and organise staffing.
Please Stay Safe Everybody. As Ric says. 
 "We've got this"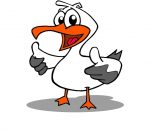 Kia Kaha Torbay a message from our Staff. Click here to view.
Ngā mihi nui
Gary O'Brien
Principal
[email protected]
ACCOMPLISHMENTS 
CONGRATULATIONS to the following tamariki who received certificates from their class teachers: Mitchell, Sophia, Madeline, Edmund Rm 1, Cara, Alex, Miah, Harry Rm 2, Finley, Mateo, Amelie, Isabella, Leon Rm 3, Fletcher, William, Mila, Easen Rm 4, Jesse, Jared, Reuben, Alyza Rm 5, Sebastian, Mia, Ollie, Morgan Rm 6,  Derek, Flynn, Anna, Bede Rm 7, Brody, Erin Rm 8, Campbell, Isabelle, Jaxon Rm 9, Nate, Julia Rm 10, Lochlin, Benjamin, Freya, Amelia, Jacob, Miles, Indigo, Willa Rm 11, Jack, Daniel, Charlie, James, Rohaan, Coby Aven, Jackson Rm 14, Jasper, Josefina, Alfie H, Amelie Rm 16, Jack, Zane, Alex, Kaila Rm 19, Enya, Jaxon, Jagger, James Rm 20, ALL of Rooms 21 & 22, Nicky, Kayleb, Rm 21, Michelle, Hudson Rm 22, Paige, Fin, Amy, Hank Rm 23, Tyrone, Hannah Rm 24, Finn, Ian Rm 25, Yana, Alesha, Tristan, David Rm 26, Jeni-Belle, Dean, Lydia Rm 28  Well done!!
SCHOOL NOTICES
2021/2022 ENROLMENTS – If your child, or someone you know has a child who lives in the Torbay School zone, and they are turning 5 next year, please urgently complete an enrolment application (available from our website or at the school office when back in Level 2).
2022 OUT OF ZONE ENROLMENTS – Enrolment at Torbay School is governed by an enrolment scheme, details of which are available from the school office when back in Level 2.  The Board has determined that one (1) place is likely to be available for Out of Zone Year 1 New Entrant enrolments next year.
CLOSING DATE for Year 1/New Entrant Out of Zone Applications is 22 September 2021 and the BALLOT DATE will be 22 October 2021(if required).
PLEASE NOTE: The Board of Trustees will not consider any late out of zone applications for Year 1 New Entrant students starting in 2022 which have not been received before 22 September 2021.  If you have a child who is turning 5 next year who has a sibling currently enrolled at Torbay School and you have moved, or are considering moving out of zone, please URGENTLY contact the office [email protected].
LEVEL 4 ONLINE STUDENTS NEWS/VOICE 
YEAR 1 WHĀNAU TIRITIRI
YEAR 3 WHĀNAU KAWAU
YEAR 4 WHĀNAU MOTUIHE
---
YEAR 5 WHĀNAU WAIHEKE
EPRO8 LOCKDOWN CHALLENGE
Check out Finn and his whānau's WINNING design! Let's hear what Finn had to say about it below:
My family and I were excited to hear about the Epro8 lockdown challenge. It was fun to think about ways we could make long bridges from paper and sellotape. Holding up a can of beans was very hard but we managed to design and build a bridge. We made all different sized bridges the first one we created was 3.2 meters then we kept thinking we could go bigger.
Then we made a 4 meter bridge, then 5 meters and then the 6 meter bridge that we thought was pretty big but didn't know if it would be big enough. We had run out of time so we put the photos on the website. When they said who the winner was I was surprised and kind of happy. We are now doing the next challenge which is a marble run.
Finn M, Room 26 Year 5
COMMUNITY NOTICES 
Play Cricket with East Coast Bays Cricket 
Registrations for the cricket season are now open. Please register online at eastcoastbayscricket.co.nz
East Coast Bays Cricket is one of the largest clubs on Auckland's North Shore, providing cricket for all ages and all levels.
The Club is focused on fun, teamwork and performance providing children of all skill levels a chance to learn the game in an enjoyable environment.
We cater for all children's cricket from Year 1 through to Year 8, both girls and boys.
The uniform comprises a club shirt, club shorts or trousers, and club cap or wide-brimmed hat, which are available from Players Sports online or at their Onehunga shop. The Club will have clothing available for purchase on muster day. The Club provides all playing equipment required, although you are welcome to use your own. Please contact the Club for more information at [email protected]
ADVERTORIALS
Disclaimer: The following advertisements are placed as a community service – publication does not imply Torbay School endorsement.
---
Professional Tutoring: Math's, Reading, Writing and Spelling, I have over 15 years teaching experience especially encouraging students who are struggling to succeed.
*Homework help
*Structured Learning Environment
*Programmes to help with Dyslexia & Learning Difficulties.
*Warm and Friendly
*Small Groups/Individualised Work
Extraordinarykids.co.nz Yvette Walton NZ Registered Teacher, 022 34 11716 [email protected]
Please see my web page for testimonials, more information and a list of available spaces.
---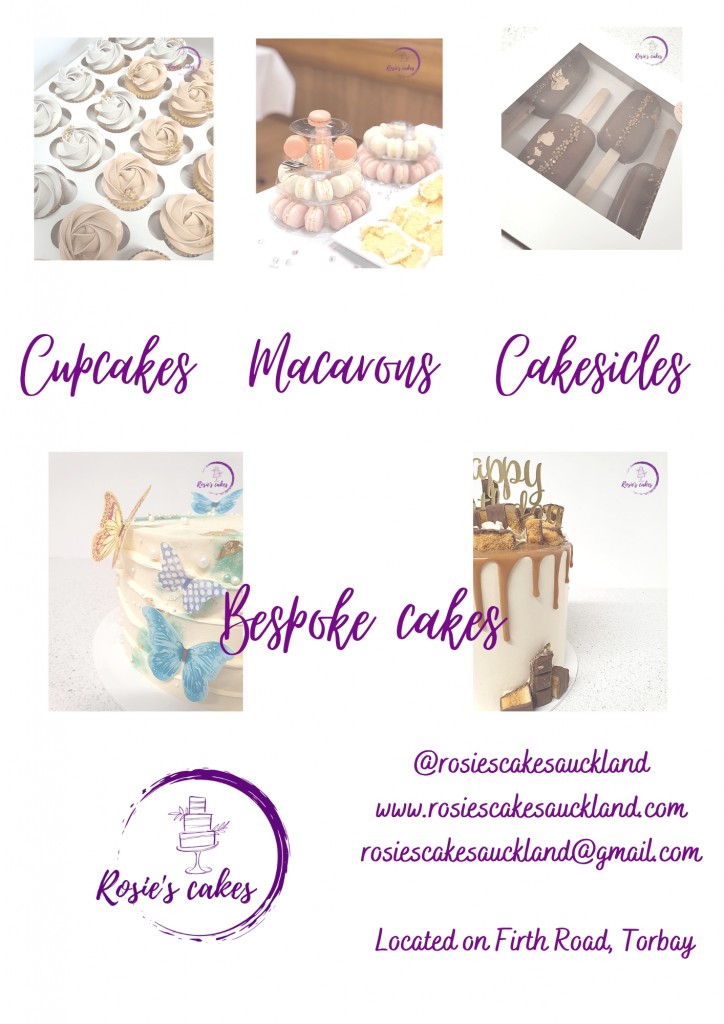 ---


Print or Save this Post