IMPORTANT DATES AND EVENTS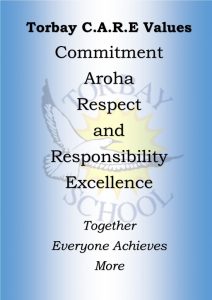 Torbay School Learning Powers – RIC

PRINCIPAL'S MESSAGE
Tēnā koutou katoa
Somewhere between 70 and 80% of our children are engaging in online learning with their teachers and our support staff. I know that this does not happen without the support of parents ensuring that the children have the resources and are encouraged to engage by their parents. Congratulations to all of you for your efforts in making sure your children have the encouragement the space and resources to be involved. It is challenging with the fast turnarounds and changes in Levels but we are getting better at responding both at home and at school. We can always do better, please contact us if you need support in getting your child /ren online. Please contact Katie Hills [email protected] if you require any technical or hardware support.
It takes a partnership between school and home to ensure successful learning at the best of times and it is even more important in these extraordinary times. Please do not hesitate to contact us if you need support in any way. For those children who are struggling with online school we are producing packs as required. These are labour intensive and we would prefer that you take advantage of the great work our staff are doing online, however please contact Glenys Harwood should you require support of this nature. [email protected] 
It seems clear that this pattern of Level changes could be with us for much of this year and the better prepared we are the more we can achieve. 
At Torbay School we see the relationship between Teacher and child as the single most important influence on learning and behaviour. The contact your child has online with our staff will help provide an improved foundation for learning in what will, it seems, be a continually disrupted year. Of course balancing this online time with physical and creative play is also important and therefore making sure you timetable this into your children's day is vital.
I would also like to emphasise that there is no pressure to complete everything that teachers post online and that children and parents must recognise when it is time to relax. Online learning should not cause stress in the household and if it is: pause, breath and take the pressure out of the situation. 
Whānau Feedback
We had planned to have our Whānau feedback evenings next week but given the uncertainty of what level we will be in we will postpone them to the following week. (Tuesday 16th and Wednesday 17th of March). We will put out new organisation for this event tomorrow.
We have cancelled our Meet the Teacher & Picnic evening for this year!
Wish you all the very best and hope that we will be back at school next week. We will continue to plan optimistically and I apologise in advance for last minute changes that may occur.
My email address [email protected].
Ngā mihi nui
Gary O'Brien
Principal
---
SCHOOL NOTICES
KA PAI to the following students who have shared their fantastic learning with us: Handre & Irene Rm 16 Awesome work!
CONGRATULATIONS to the following tamariki who received certificates from their class teachers: Tilly & Michael Rm 1, Theo, Levine, Sienna & Mila Rm 2, Scarlett & Louis Rm 3, Eason & Ashton Rm 4, Liam & Cuba Rm 5, Lucca & Viyan Rm 6, Liam & Sophia Rm 7, Ethan & Tobias Rm 8, Zahara & Theo Rm 9, Annabel & Elijah Rm 10, Theo & Charles Rm 11, Bronson & Varleen Rm 13, Charlie & Indy Rm 14, Piper & Emma Rm 15, Dayoon & Charlie Rm 16, Yana & David Rm 21, Regardt & Fiona Rm 23, Jason & Oliver Rm 24 Well done everyone! 
Y6 STUDENT LEADERS – Congratulations to the following students who have been selected for 2021: Elsie B, Sammy T, Remy S, Elsa L, Georgia S, Tally S, Eva A, Natalie K, Chloe M, Rose B, Brooke D, Stella M, Agnes K, William B, Adam T, Isy L, Blake C, Che J, Luca A, Taina H, Kay Z & Flynn D Ka Pai guys! 
MEETINGS CHANGES –The New Parent Meeting has been moved to Monday 15th March at 9am in the staffroom providing we are back in Level 1 and the Parent Helper Training will now be held on Monday 22nd March at 9am in the staffroom. 
WHĀNAU FEEDBACK EVENINGS have been postponed and will be held on Tuesday 16th and Wednesday 17th of March. More info to follow.
SPORTS CANCELLATIONS –  Touch for Term 1 has been cancelled. Payments have now been credited into your Kindo account.
Y3 SLEEPOVER – Friday 9th April 2021 – All parents/caregivers have been sent a notice by email and Seesaw about the sleepover along with the link to the online registration and payment.  Thank you to those who have already registered and paid, for those who haven't please complete the online form via KINDO ASAP. Information about the 2 EOTC days (Thursday 8th & Friday 9th) will come home soon. We will need parent help for both.
SCHOLASTIC BOOK ORDERS – ISSUE 1 – Lucky Book Club Orders have arrived and will go home with your child once we are all back at school. 
ONEROA KĀHUI AKO NEWS: 
Our school belongs to the Oneroa  Kāhui  Ako/Community of Learning which consists of Glamorgan, Oteha Valley, Torbay, Sherwood, Long Bay Primary and Northcross Intermediate Schools and Long Bay College. Early learning services are also able to join a  Kāhui  Ako and after initial consultation last year, we are now welcoming local early learning services whose tamariki transition into our schools to join if they wish to. If you have any questions about this collaboration, please contact the co-principals of the Oneroa Kāhui Ako: Janet Pinchen (Glamorgan) and Rose Neal (Oteha Valley School).
Northcross Children's Community Dental Clinic:  For information about the Children's Community Dental Service (Auckland Regional Dental Service) during COVID-19, please refer to their website:
https://www.waitematadhb.govt.nz/home/ards/
.
This website will always contain the most up-to-date information for our service at each Alert Level.
UNIFORM – ALL NAMED PLEASE Throughout the term our lost property area becomes overwhelmed! To help with this, clearly naming all items including hats makes it easy for us to return them to their owners. We appreciate your assistance with this.
STUDENT VOICE/ONLINE LEARNING
WHĀNAU RANGITOTO Year 2's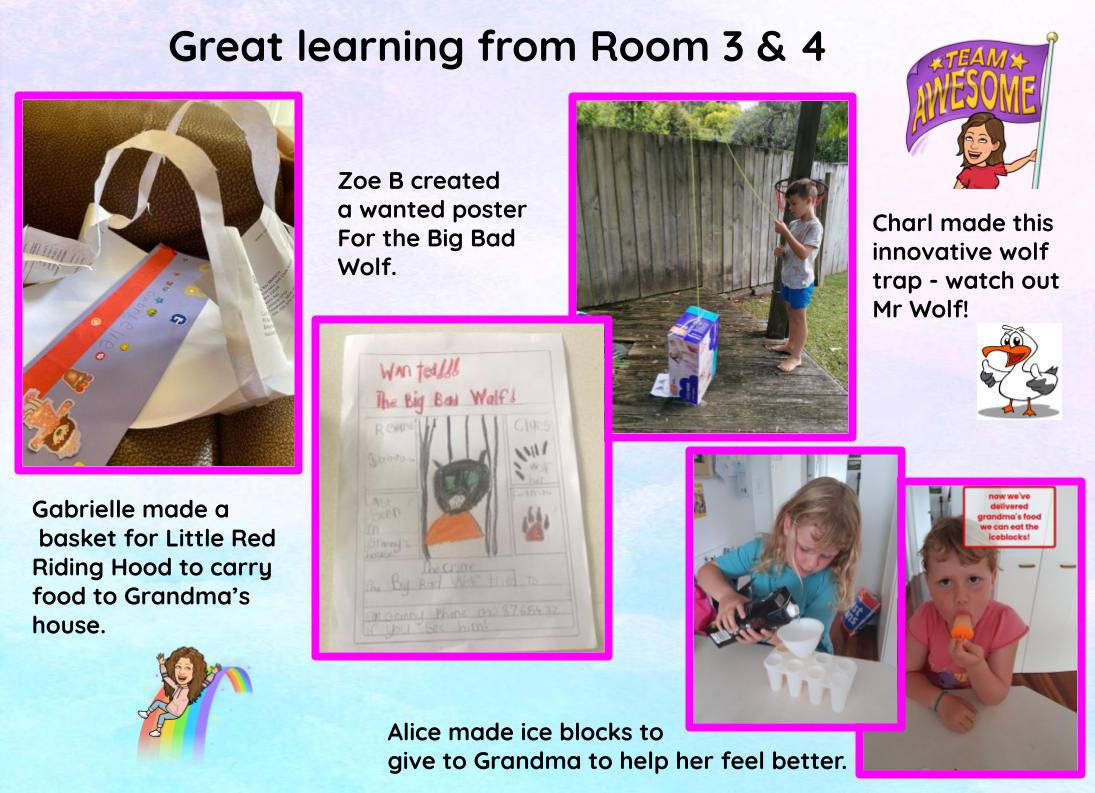 Here's some of the work the children have shared from Room 7 so far this week.
The spelling paper chain was created by Flynn.  The symmetrical butterfly was made by Sophie.  The enormous cardboard spider is Ethan D's. The beautiful butterfly made from leaves was created by Ethan G.
Rakino online lesson. Art with Mrs Kilkolly approx 40 of our Y6 tamariki online learning about Hundertwasser. A slideshow, kahoot and then some directed drawing to help understand how Hundertwasser drew.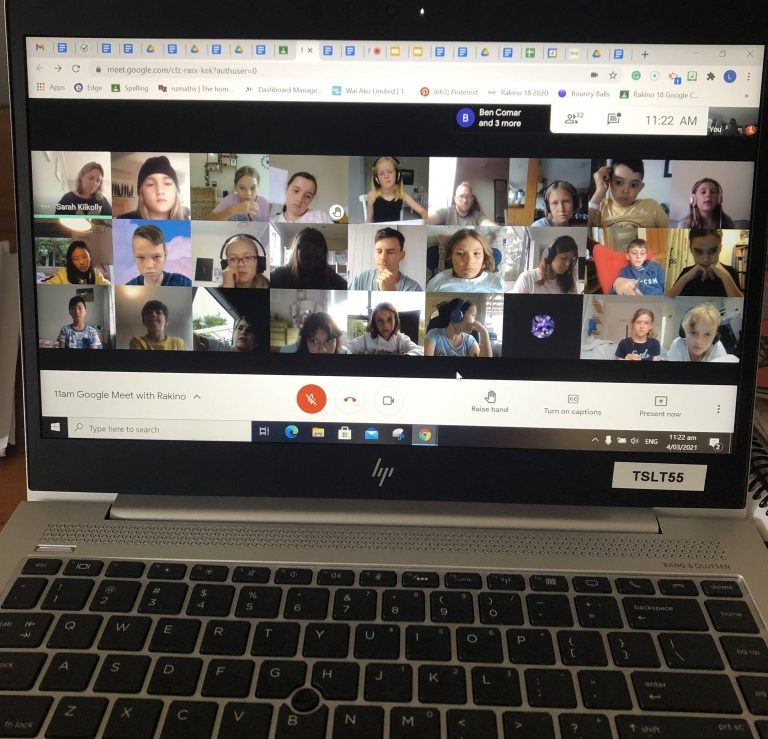 More online learning with Mrs Kilkolly: Art and Maths Sessions with Whānau Waiheke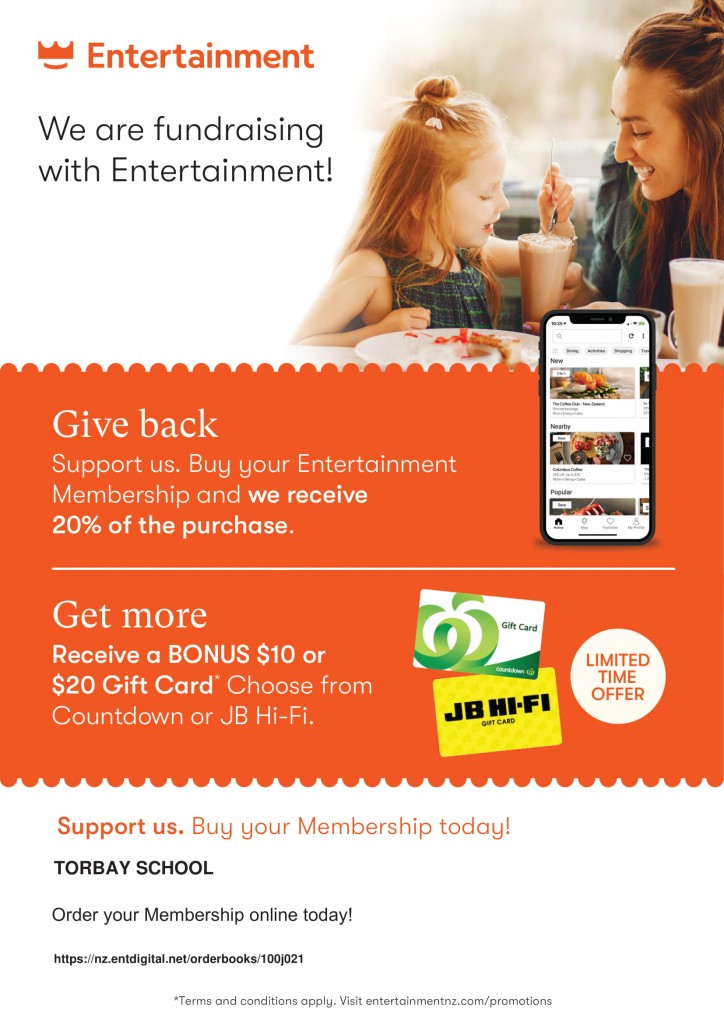 Stay up to date with all our fundraising events by following our Facebook page: "Friends Of Torbay School"

Print or Save this Post