IMPORTANT DATES AND EVENTS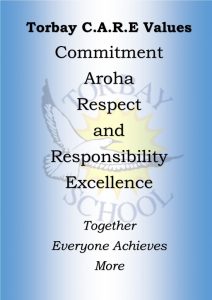 Torbay School Learning Powers – RIC

DEAR PARENTS
Tēnā koutou katoa
It is Mental Health Awareness week and reflecting on the very different experiences our students have had this year it gives us all a reminder of the importance of following the five simple proven actions.

Follow these links for more useful info – https://sparklers.org.nz/parenting/ https://www.mentalhealth.org.nz/home/ways-to-wellbeing/  & theresilienceproject.com.au/at-home
This is also the last newsletter for Term 3.  A huge thank you to our community for all your support especially throughout the everchanging Alert levels!  We would like to wish all the staff, students and school whānau a safe, fun and relaxing break! We look forward to seeing you in Term 4! 
ACCOMPLISHMENTS  
CONGRATULATIONS to the following tamariki who received certificates from their class teachers: Annaliese & Tobias Rm 3, Kevin, Derek Rm 4, Lily, Martin Rm 5, Harry, Archer Rm 6, Levine, Memphis Rm 7, Braden, Nathan Rm 8, Tom, Lachlan Rm 9, Cindy, Michelle Rm 10, Jake, Luca Rm 11, Charl, Bella Rm 12, Keagan, Indiana Rm 13,Victoria, Amelie Rm 14, Myra, Yui Rm 15, Juliet, Savannah Rm 16, Sam H, Teagan R Rm 17, William, Owen Rm 18, Loren, Jayden B Rm 19, Emma, Danny Rm 21, Jayden, Ian Rm 22, Luke, Kaelin Rm 23, Taitum, Sarah Rm 24, Rose, Annabel Rm 25 Well done!!!!!
SCHOOL NOTICES
END OF TERM MUFTI DAY & PTA SAUSAGE SIZZLE –  Friday 25th September. Sausage orders have now closed. Sorry no cash sales or late orders will be accepted. Please see flyers in the PTA section for more information.  The mufti day is a gold coin donation with all Mufti Day proceeds going to Canteen.
PTA DISCO – HALLOWEEN/MONSTER MASH THEME –  Friday 30th October in school hall.  Juniors (Y1-3) 6-7pm Seniors (Y4-6) 7.15 – 8.30pm. Tickets $5 or $10 per family.  Pre order Pizza via online shop for $1.50 per slice, gluten free or dairy free $2 per slice, gluten & dairy free $2.50 per slice. You can also pre order sweets online for $2 a bag or bring along cash on the night. Tickets for the Parent's room can be brought via the online shop or $5 cash on the night.   PLEASE NOTE: If you have pre purchased tickets for the last disco which was postponed and can't attend this new date please email [email protected] for a refund.
YUMMY STICKERS – Well done to all those who have supported the yummy sticker collection this year!  We collected 12,000 stickers!!!!!!! That's a lot of fruit eaten! These sheets get sent off to The Yummy Company and it turns into sports gear for our school! Ka pai everyone!!!
For Sign language week Caitlin and Kyla created this video of them signing Take it Easy by Stan Walker. Watch it
here
Ka pai girls!!!!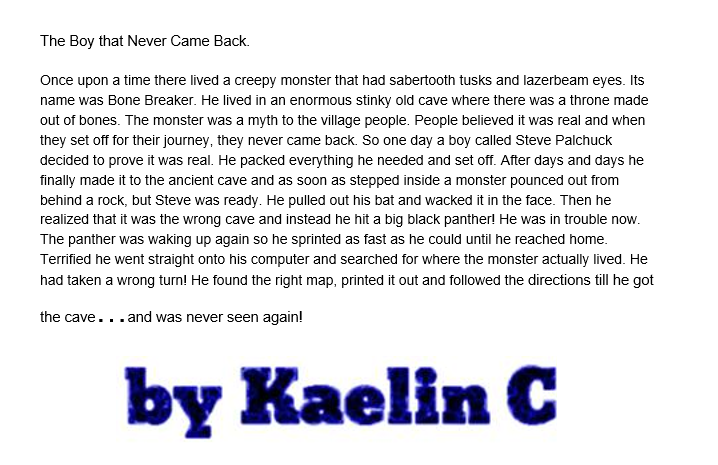 Check out some cute writing from Room 7 for Wellbeing week!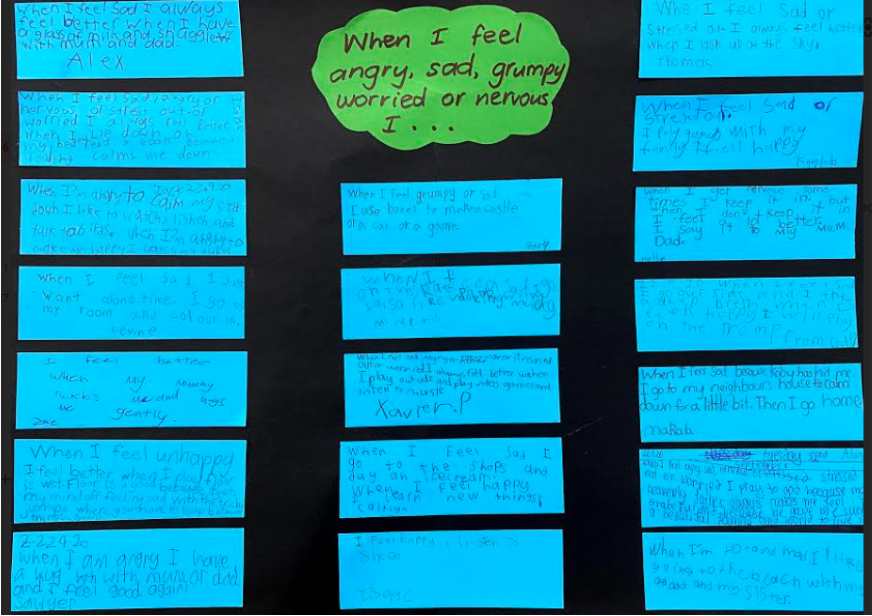 ---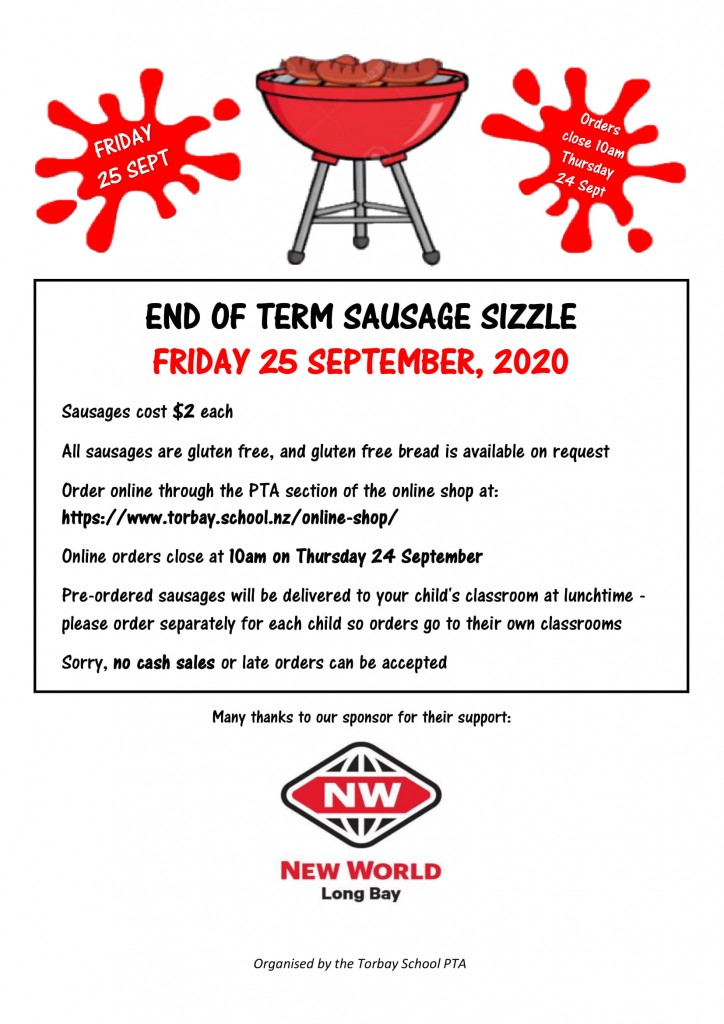 ---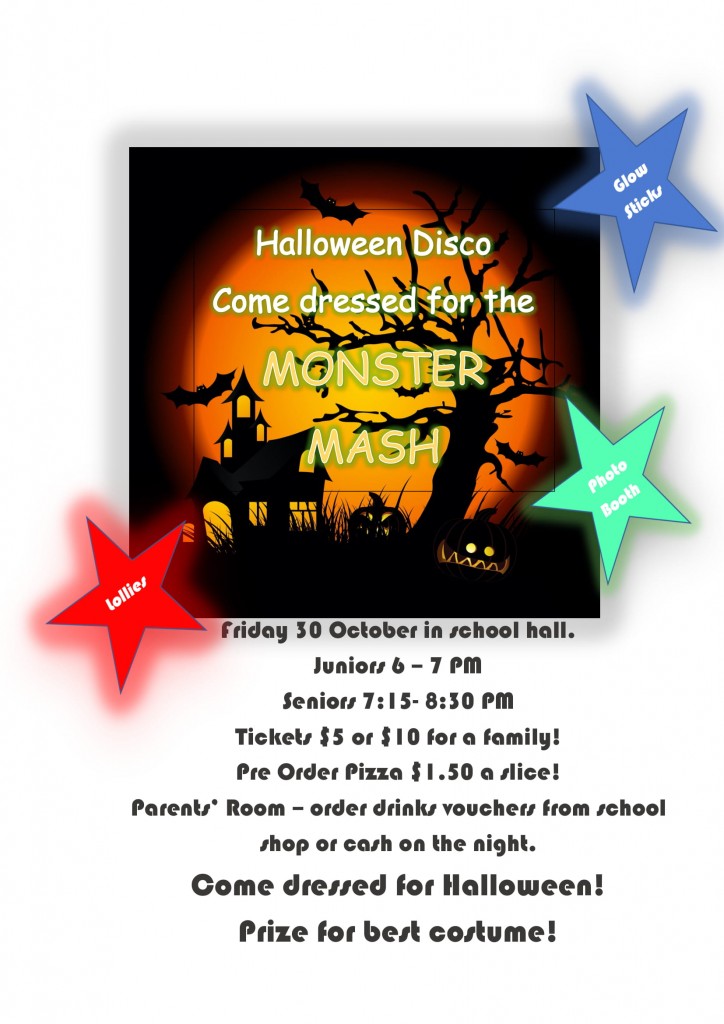 ---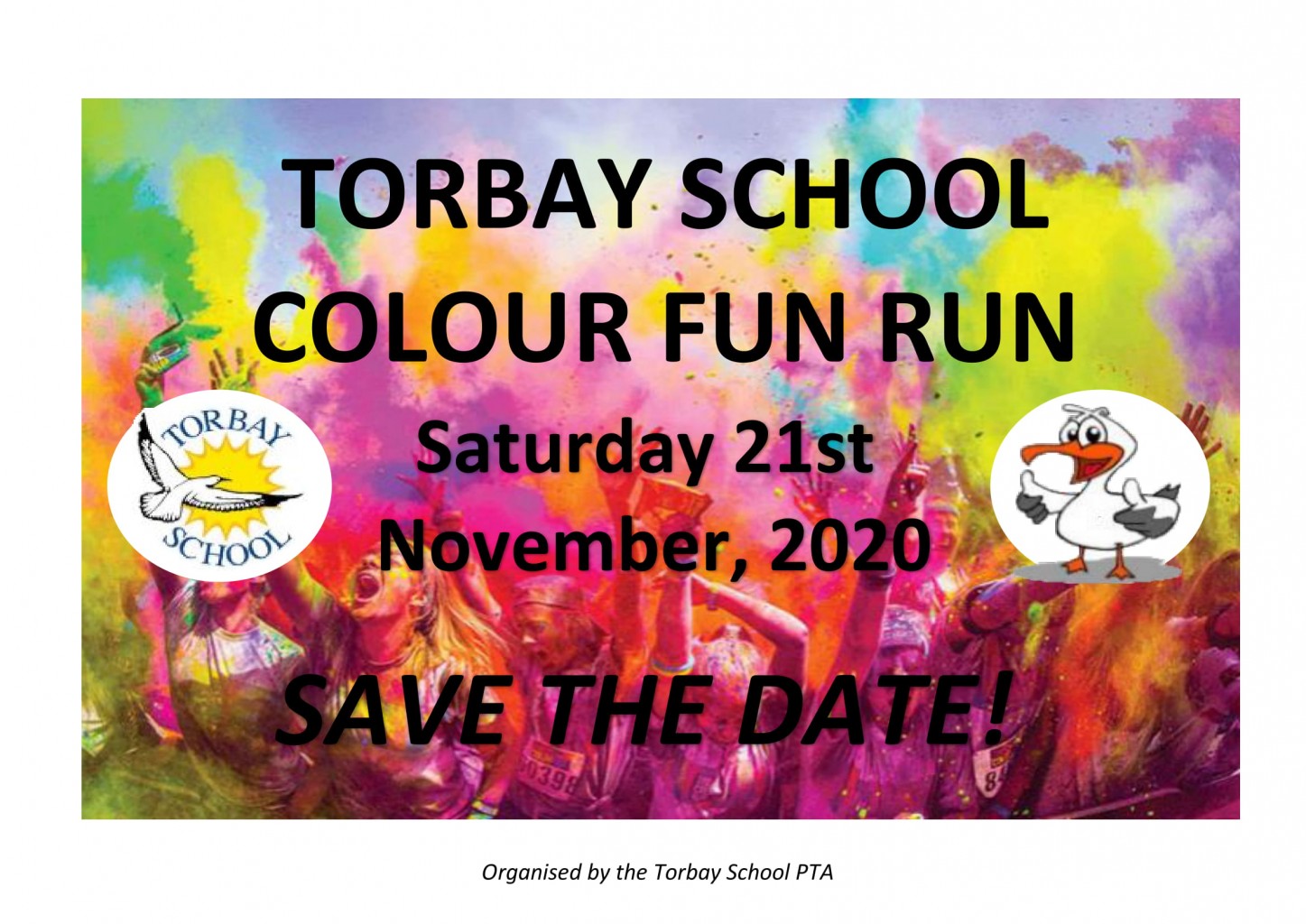 Stay up to date with all our fundraising events by following our Facebook page: "Friends Of Torbay School"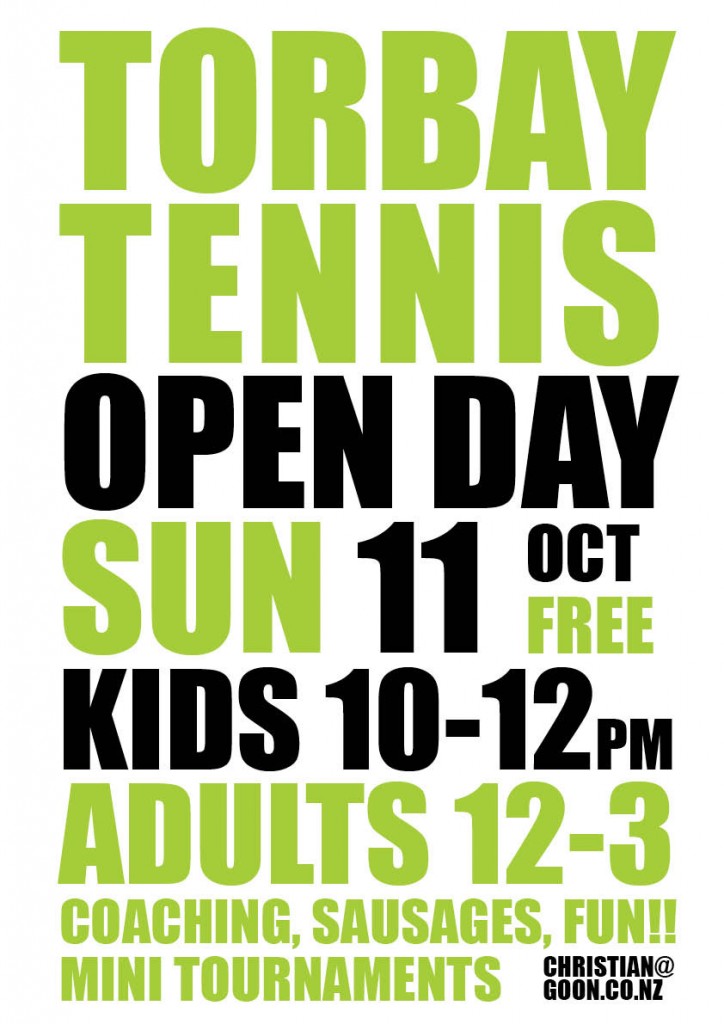 ADVERTORIALS
Disclaimer: The following advertisements are placed as a community service – publication does not imply Torbay School endorsement.
---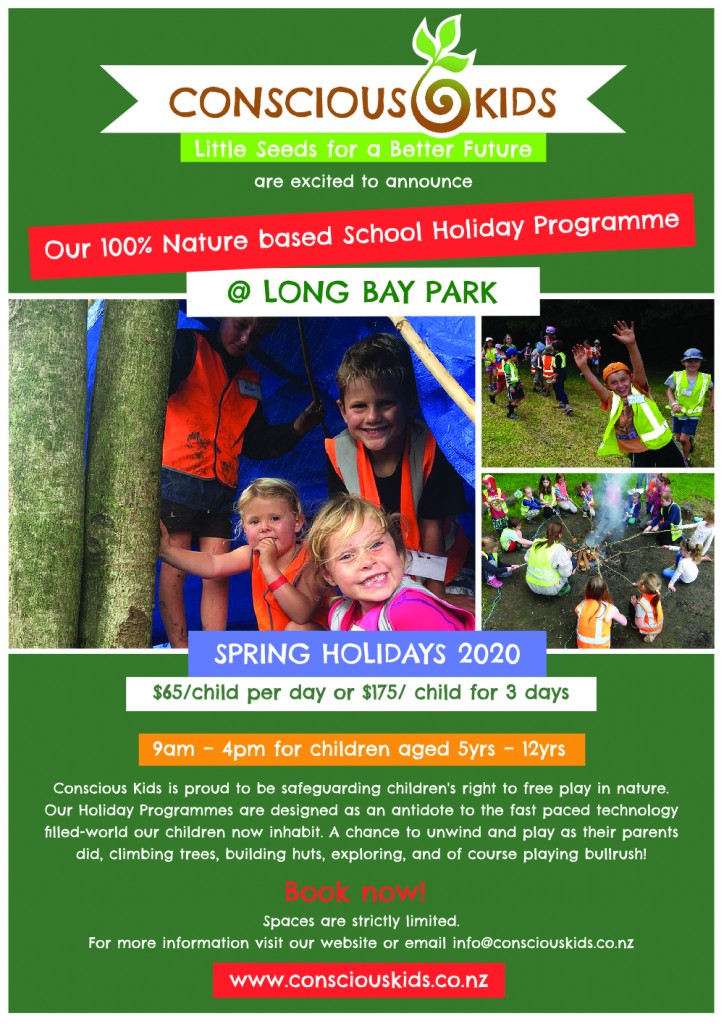 ---
Play Cricket with East Coast Bays Cricket Club
Registrations for the cricket season are now open.
Please register online at eastcoastbayscricket.co.nz

East Coast Bays Cricket Club is one of the largest clubs on Auckland's North Shore, providing cricket for all ages and all levels.
The Club is focused on fun, teamwork and performance providing children of all skill levels a chance to learn the game in an enjoyable competitive environment.
We cater for all children's cricket from Year 1 through to Year 8, both girls and boys.
The uniform comprises of a club polo shirt, club shorts or trousers, and club cap or wide-brimmed hat, which are available from Players Sports online or at their Newmarket shop.
The Club provides all playing equipment required, although you are welcome to use your own.
Please contact the Club for more information at [email protected]

Print or Save this Post