IMPORTANT DATES AND EVENTS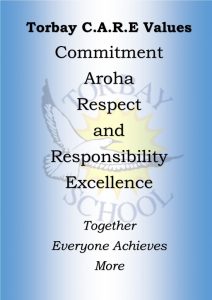 Torbay School Learning Powers – RIC

PRINCIPAL'S MESSAGE
Tēnā koutou katoa
We are all looking forward to the resumption of School next week. Thank you for your efforts to support your children through the last 7 weeks. We have enjoyed getting to know you and your children in a very different way and we have hundreds of wonderful images and memories.
We have worked very hard to ensure Monday goes well and all children have a positive experience in returning to School. It is inevitable that there will be glitches in our systems however we will work quickly to fix any problems that occur and ask for your patience and flexibility.
We are all looking forward to getting Torbay School rocking again. Please check your emails today for some final information about returning to school.
Hit this link to read a great story: When the world went back
My email address is [email protected] 
See you all on Monday!!!!
Ngā mihi nui
Gary O'Brien
Principal
ACCOMPLISHMENTS
KA PAI to all the students who have shared their fantastic online learning with us this week,  Awesome work!
CONGRATULATIONS to the following tamariki who received certificates from their class teachers: Freya & Edie Rm 1, Emily B, Yoko, Che & Erin Rm 2, Jack, Mia, Erin & Pyper Rm 3, Elijah, Edith Derek & Zahara Rm 4, Tia B, Ethan D, Joni & Anna Rm 5, Ethan G, Sam B, Ava & Evan Rm 6, Brody, Pixie, Thomas & Sienna Rm 7, Theo, Amelie, Braden & Michaela Rm 8, Eli, Luca M, Jason & Matteo Rm 9, Lewis, Claire & Brooke, Luca, Rachel & Morne' Rm 10, Charl, Madeleine, Declan & Norris Rm 11, Mateo & Lea Rm 13, Taymon, Vainga, Eva & Kezia Rm 14, Liam, Jasper, Xander & Scarlett Rm 15, Lyla, Juliet, Kayla & Olivia Rm 16, Clea, Kale, Liam & Abigail N Rm 17, Madison L, Cruz, Dimi & John Rm 18, Jacob, Harrison, Vann & Drico Rm 20, Sadie, Chrislou, Sophie T & Tristan S Rm 21, Lilly & William, Nikola & Bianca Rm 22, Cooper, Paige, Luke, Sienna & Reef Rm 23, Sarah, Soren, Bree & Kieran Rm 24, Emma & Kobe Rm 25 Well done!!!!!
SCHOOL NOTICES
TORBAY SCHOOL SPORTS HOODIES –  Orders have closed. Hoodies have been ordered and will go home with your child once they arrive.
PHOTOLIFE PORTRAITS/CLASS PHOTOS/SIBLING PHOTOS – FRIDAY 29th MAY 2020 PhotoLife flyers will be handed out to students with information about the online ordering system in the coming weeks. Every child will be photographed individually and in their class group. When photos are ready for printing, students will bring home their own unique shoot key. Simply follow the steps to view and purchase your photos.
To request a Sibling photo form please email [email protected] with you eldest's child's name and room number. Once we receive the forms from PhotoLife we will send the form home with your eldest child for you to complete and return back to school before photo day.
WALKING SCHOOL BUS – With schools re-opening under Alert Level 2, we can welcome back our Walking School Buses!  Below are some recommendations that will help buses to operate safely and be sustainable during Alert Level 2: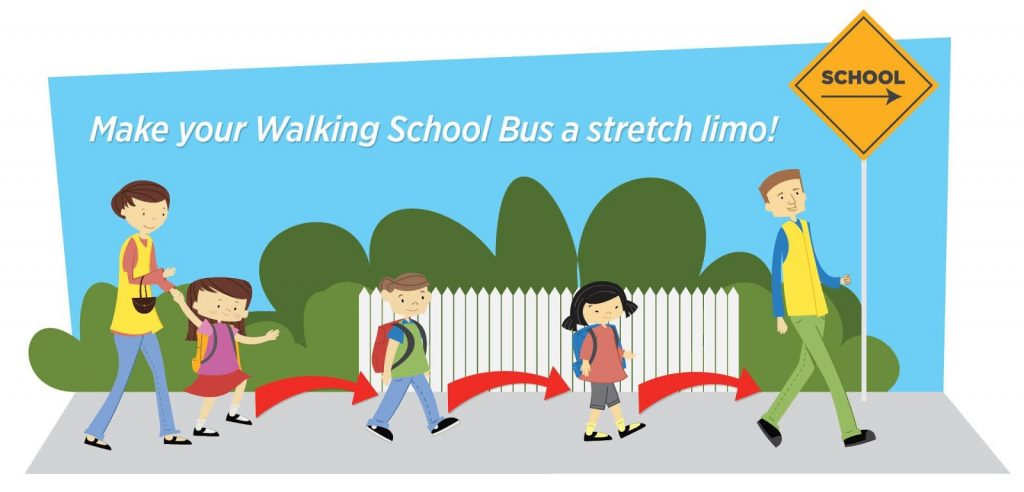 Operate as a stretch limousine style bus with a 1 metre distance between walkers

To maintain safe distance practically with little children, you may choose to use a rope with ribbon markings for children to hold on to

Spread the volunteers across the entire stretch limo bus to keep children safe

Buses could operate on fewer days to start with

Encourage more parents to join the bus as a volunteer, as some parents might still be working from home and may be available to contribute

We suggest all WSB coordinators maintain a daily register of attendees (volunteers and children) on the bus for contact tracing purposes. Discuss with your school whether they require this

If anyone is visibly sick, please inform the school

Remind children to cough and sneeze into their elbows and avoid touching their face
Please follow your school guidelines for drop off and pick up of WSB children on school grounds.
CHESS AT TORBAY SCHOOL – WHY CHESS? * Improve concentration and focus * Develop important life skills – fair play and decision making * Tactical & Strategic thinking * Prepare for Chess Tournaments against other schools * Develop a love of chess, of learning and of thinking
WHAT HAPPENS IN CHESS POWER COACHING PROGRAM? Each session starts with a formal lesson; all players will learn a new strategy, idea or skill each week. Then they put those skills into practice with activities and games. All games are monitored and supervised by the coach who provides individual feedback along the way.
Throughout the program, we reward kids that do well and encourage and support kids that are struggling. At the completion of the program, we recognize each child with a certificate based on their performance.
CLASS DETAILS This is 7 weeks chess coaching program running on Mondays from 18th May till 29th June, 3:10pm – 4:10pm. The fee will be $80/student for the term. The sessions will take place in the Multimedia Room. A new full 10-week program will be made available for Term 3. Register today!
QUESTIONS?If you have any questions about this change, please contact [email protected] or phone 021 0271 5577.  Visit our website, www.chesspower.co.nz and click Parents Centre.
CHESS TOURNAMENTS Our cluster tournaments have started and your child can be part of the fun! Just visit https://www.chesspower.co.nz/page/auckland-events and look for Online Cluster Tournaments.
Due to the recent events Scholastic will keep Issue 2 open for home delivery, while stocks last! They have created an online version of the Issue 2 Book Club catalogue, which will give you access to a wide selection of products that can be ordered from the comfort of your home.  Click anywhere on the catalogue and you will be taken to LOOP to place your order. Placing your order has not changed, however there will be a small delivery charge of $4.99 (Issue 2 only) and the order will be sent directly to your home address.   If you are new to LOOP click on the link below, create your User ID, add your child, find your school and you are set to go!  https://mybookclub.scholastic.co.nz/Parent/Register.aspx?ReturnUrl=  Remember, every purchase you make will earn Scholastic Rewards for our school.  Don't forget to look out for Issue 4 which will be coming out later in the Term and this will have a free school delivery period.
GENERAL REMINDERS  
SCHOOL ABSENCES –  Please remember to contact the school office if your child is going to be absent from school.
You can do this by one of the following:
LUNCHROOM –The Lunchroom will re-open on, Wednesday 20th May 2020. Initially it will only be open for Lunch orders. It will be open Wednesday, Thursday and Friday each week.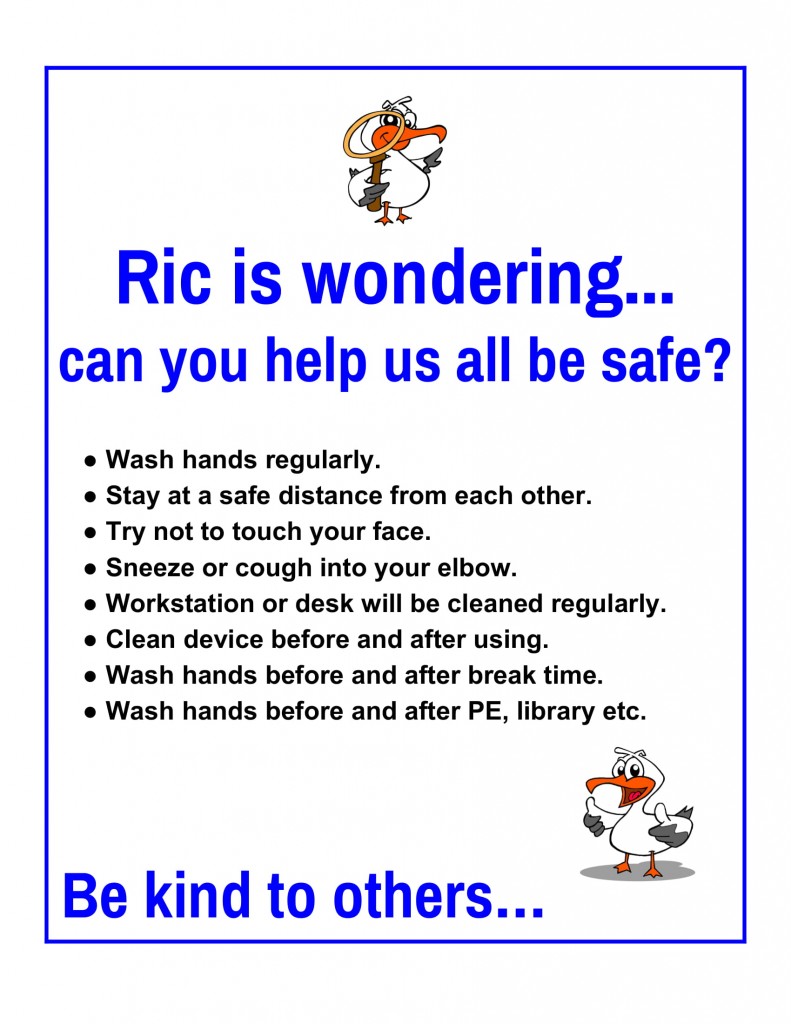 STUDENT VOICE & HOME LEARNING
Check out some of the awesome work our learners have been doing at home!
Whānau Tiritiri Y0/1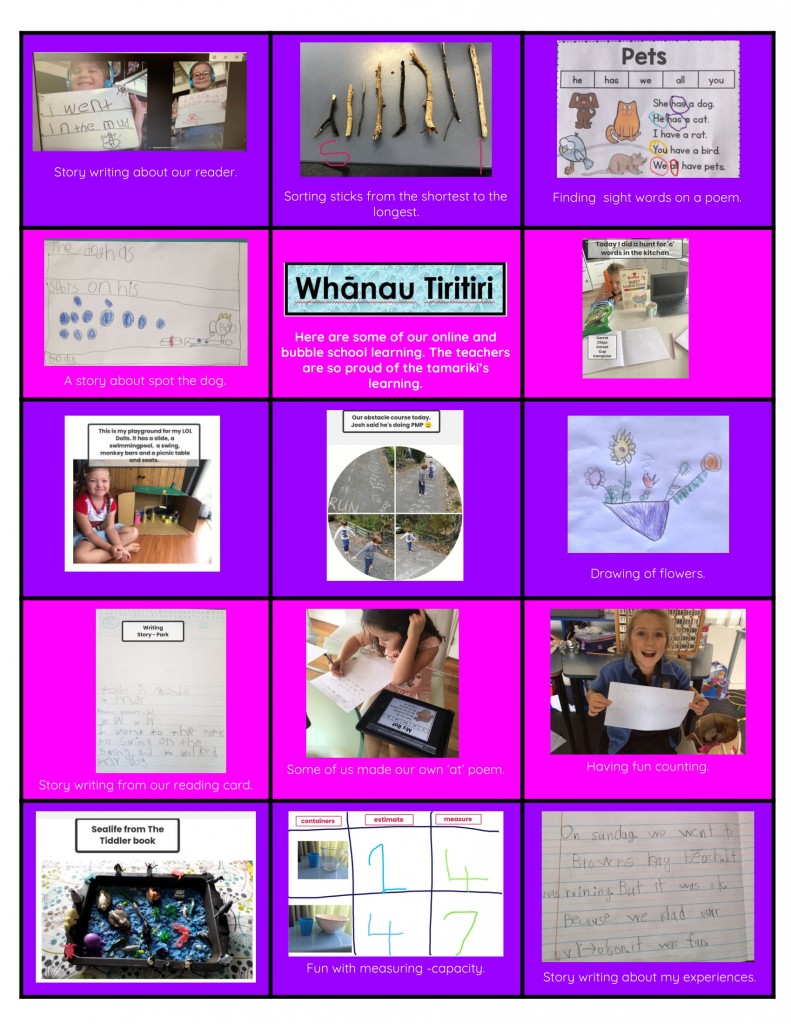 Whānau Rangitoto Y2
Whānau Kawau Y3
Check out some more learning from Kawau Y3 team
Dear Olivia,
I feel proud of you for how you've been kind, helpful, fun and collaborative while we've been in lockdown. The reason why I chose you is because you've played with me even when you didn't want to, you helped me learn how to make a slideshow and made my koala costume out of what we had at home. You helped me no to be scared when we were camping in the tent and last is that I am proud of you because you've been missing your friends but have been brave about it. Olivia you're the best big sister in the world!
Love India, Rm 9
Whānau Waiheke Y5

Print or Save this Post