IMPORTANT DATES AND EVENTS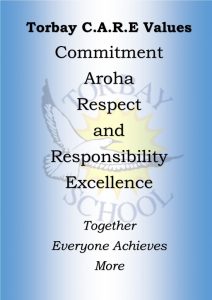 Torbay School Learning Powers – RIC

DEAR PARENTS
Tēnā koutou katoa
Only one week to go before we all take a well deserved break!
During the holidays, with all the feasting and family, it's easy to forget to actually rest.  Here are three ways to relax and recharge even as you celebrate.
1. Presence
You are about to spend time with loved ones, recharge your batteries and reconnect. This is often easier said than done as we struggle to wind down, to switch off and be fully present. Presence requires us to dig deep and fully savour those precious moments, such as children opening presents or a friend or relative sharing a story. Here are a couple of tips for remaining present this season:
1. Aim to minimise the use of technology and devices. Instead play interactive games, engage in conversation, actively listen, turn the phone to silent, shhhhh.
3. Re-engage all of your senses, this is a powerful way to stay present and engaged. If you go for a walk consciously notice the colours, sounds and smells around you, if you decide to cook, savour the smells and really taste your food, don't rush a single meal, enjoy it!
4. Make the holidays a time to strengthen relationships. Giving someone a hug and telling them why you're grateful for them causes your brain to release the "love" hormone, oxytocin. It's also a good time to reconnect with old friends and mentors. Take some time to send appreciative emails and handwritten cards.
Stay present and notice the enhanced quality of life and connection you can enjoy.
2. Patience
The gift of patience is our ability to self-regulate when things around us are different to our norm. Self-regulation is one of the 4 pillars of Emotional Intelligence. Here are some tips for practising patience this season:
1. When someone is pushing your buttons, breathe and count to ten. This helps you transfer thought processing from the limbic system (emotional centre) to the pre-frontal cortex (rational centre) in your brain. It could save your life! Or at the very least could save an argument.
2. If you find yourself becoming irritated over small things that are going wrong, remember to put things back into perspective by asking – will this really matter in 5 minutes, 5 hours, 5 days, 5 weeks, 5 months?
3. Be forgiving of yourself and others. You may well have heard the same story from that elderly relative for the last consecutive 5 years but sit back and observe their delight in telling it. It may be you one day…..
3. Positivity
We need positivity  to establish balance in our thought processes. We are hard wired from evolution to scan negative threats to positive rewards on a ratio of 5 to 1. This makes sense as we might not get to find lunch on a certain day but if we end up becoming lunch, it's game over for us! This part of our brain, the amygdala, is slow to catch up with today's world and so by consciously focusing on that which is good, we can arrive at a healthy balance. Here are my tips for practising positivity this season:
1. At the end of each day, think about three good things that happened and why. If you've had a shocker of a day it may just be that you have a bed to sleep in or you had food to eat. It has been proven that at the end of just two weeks you will notice a significant increase in emotional well-being. (Martin Seligman)
2. If something challenging happens, aim to find the gift or lesson. It will always be there, it might just take a little seeking.
3. Interacting with family and friends you haven't seen in a while can be a recipe for disaster. Make the decision to be responsive rather than reactive. — take a breath, then reframe anything negative as an issue that has to do with the other person rather than you.
Presence, patience, and positivity, are highly prized, rare and precious presents to give to yourself and share with others. To really make the most of the time off over the coming holiday period, fully engage with your friends and family, re-charge your batteries and start the New Year in a powerfully positive frame of mind, grasp these gifts with grace and gusto.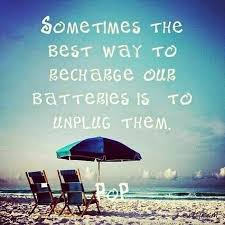 ---
ACCOMPLISHMENTS 
KA PAI to the following students who have shared their fantastic learning with us this week:  Indie, Sienna, Alex, Rachel Rm 21,  Michelle & Emma Rm 22 Awesome work!
CONGRATULATIONS to the following tamariki who received certificates from their class teachers: Sienna, Fin, Lucy & Thomas Rm 1, Sarah, Taina, Kaylene & Brooke Rm 2, Alfie, Ethan U, Taya G, Kale & Jayden Rm 3, Jessica, Emil, Natalia, Anya & Grace Rm 4, Kayla, Emily & Harlan Rm 5, Lola, Nicholas, Maite & Noah Rm 6, Jayden, Casey, Archie & Ian Rm 7, Spencer, Ollie, Bill & I-En Rm 8, Tom, Emilia, Eli, Madison & Lilly Rm 9, Max H, Scarlett, Baxter & Kayla G Rm 11, Olivia M, Shanelle, Mason B & Sophie B Rm 11b, Max S, Julia, Lottie & Harry W Rm 12, Amryn, Myra Catherine & Michaela Rm 13, Jake & Carol Rm 14, Zoe, Neva, Jay K & Sean Rm 15, Lara, Ella & Abdullah Rm 16, Tynisha, Charlie & Olivia Rm 17, Nicolo, Naava, Lucy, Maddie & Brooklyn Rm 18, Zachary, Zoe, Bede & Sophie Rm 19, Charlotte, Indie, Benji & Jonathan Rm 21, Hollie, Brooke, Michelle & Cody Rm 22, Zachary, Tyler, Michaela & Celeste Rm 23, Sienna, Brayden, Kayleb, Minseo & Adam Rm 24, Soren & Remy Rm 25 Well done!!
YUMMY STICKERS – Dylan B, Rm 7, Jack O Rm & Hannah T  Rm 22 Ka Pai! 
---
SCHOOL NOTICES
LAST DAY OF TERM – FRIDAY 20th December.  School will be finishing at 12.30pm. Fun Club will be open as usual but from 12.30pm. Merry Christmas and Happy Holidays!
FUN CLUB SCHOOL HOLIDAY PROGRAMME – Opens Monday 13th January 2020  and runs until school re-opens on 3rd Feb 2020. 
Y6 GRADUATION – THURSDAY 19TH DECEMBER – Y6 Graduation will be held on Thursday 19th December in the School Hall. Students need to be at school by 5.45pm. Tickets have gone home this afternoon, if you haven't RSVP'd yet please do so asap. Please note: Due to capacity reasons only Y6 students and their parents are invited, if you have any queries please contact Glenys Harwood [email protected]
TORBAY IDOL 2019 – Congratulations to this years Torbay Idol winners!  1st Place Zahra S, Ruby Q and Sienna L, 2nd Place Cameryn T,George W, Joshua M, Joshua G, Matthew D,  Nicolo C & Kai F,  3rd Place Betty S. Great work guys! 
AWARDS ASSEMBLY – Thank you to all that came to our end of year Awards Assembly.  It was great to see so many parents & whānau here celebrating 2019 with us!  Here are the names of the Tamariki that received Special Awards Certificates.
Che J, Chloe M, Yoko F Rm 1, Elsa L, Rihanna C, Joshua B Rm 2, Tiger Z, Drico S, Ella C Rm 3 Chloe M, Jamie N, Codi R Rm 4, Chloe G, Nathan S – A, Cailean R Rm 5, Nathan B, Carter N, Amber M Rm 6, Sadie A, Capri N, Mikayla I Rm 7, Lydia A, Maia W, Cooper R Rm 8, Eddie E, Viggo K, Rhys G-M, Dean M, Max B, Lilly F Rm 9, Corey Z, Stella C, Regardt P Rm 10, Jasper B, Sebastian A, Ashton E Rm 11, Harley S, Ethan G, Ava V, Rm 11B, Cameron G, Laine R, Tara P Rm 12, Henry M, Lexi C, Lucy Q Rm 13, Jake P, Annaliese M, Ethan S Rm 14, Ines M, Martin Z, Ruby F Rm 15, Ella C, Elijah B, Sophia L Rm 16, Benji B, Thomas W, Indie M, Rm 21, Toma B, Michelle H, William M, Rm 22, Daniel B, Isabella Z, Zeke W Rm 23 Luca A, Isy L, Georgia S Rm 24, Flynn D, Remy S, Bree E Rm 25  KA PAI!!!!!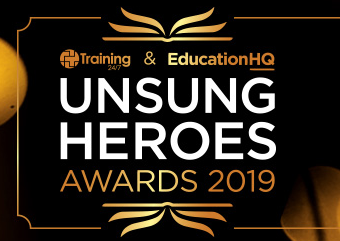 A special mention to Lynne Alty.  Lynne has been an amazing staff member for many years here at Torbay School.  Recently she was nominated and became a finalist for the EducationHQ's Unsung Heroes 2019 awards.  This week we found out that Lynne WON!  Congrats Lynne you do an awesome job!
PMP –  Many thanks to my amazing parent/grandparent helpers at PMP, your continued commitment to this program has been incredible this year.  To those of you who have the time and may wish to continue helping next year I will look forward to seeing you back, We are intending to begin in week 1, Monday-Thursday, 9.00-10.30. Enjoy your well earnt holidays. Thanks again, Debbie Abbott
LUNCHROOM – A huge thanks to our wonderful Jade for running the lunchroom this year. Jade always has a friendly smile and can do attitude! We look forward to you returning next year.  The lunchroom will re-open from, Wednesday 12th February 2020 (2nd week of Term 1). It will be open Wednesday, Thursday and Friday each week.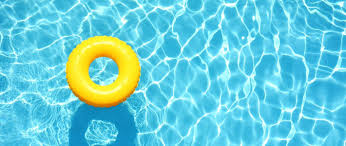 SCHOOL POOL KEYS – SOLD OUT 

ALL LIBRARY BOOKS ARE DUE BACK NOW Please return any outstanding books.
WATERWISE & WHEELS DAY – Final Waterwise & Wheels Day sessions on Friday 13th December for 2019.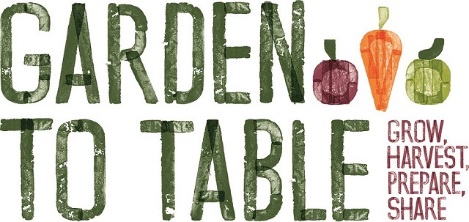 Torbay Schools first half year of Garden To Table
What a fabulous half year!!!
Finishing with the Whānau gathering. A guided tour of our gardens followed by an enjoyable and delicious Kai that the kitchen team prepared.
We only started these gardens from scratch just over half a year ago with some bare ground and the garden beds that Mr Eades built. The kitchen was an empty room that occasionally got used for cooking but mostly as a space to dump things. Now the garden and kitchen are well established.
In the garden, the children filled the surrounds with soil, made compost, learnt about worms and worm bins, planting seeds and seedlings kindly donated by Bunnings and learnt how to look after the garden. Along the way we talked about lots of information that related to our garden and the environment.
There were lots of highlights. There were things that excited all of us like harvesting the millions of broad beans we grew and unearthing the potatoes that we had planted in the third term. And some things that excited only some of us… digital removal of slugs and snails and feeding them to Ms Mitschak's turtles Sheldon and Speedy. Learning to drive a wheelbarrow and use a drill were popular activities… turning compost, not so much.
In the kitchen we learned to chop, dice and slice, prepare food, cook food and try something different. Many children tried the recipes at home for their friends and whanau. Many children are now able to prepare, cook and present food that is grown in a garden.
At the end of each session we got to eat together. Just about everybody tried the dishes and found new foods to like and love.
We grew and ate Bok choy, Beetroot, lots of different types of Lettuce, Cabbage, Broccoli, Kale, Coloured Chard, Broad Bean, Peas, Dwarf Butter and Green Beans, Zucchini, Potatoes, Spring Onions, Strawberries and Herbs.
We have a few spots left from the 28th December to the 10th of January if anybody would like to help water the gardens and pick the produce please Naomi [email protected]
A huge Thank you to all the year 6 students, teachers, helpers but mostly Vicky Byard our kitchen specialist and Naomi Gray our garden specialist. We absolutely loved working with you and look forward to 2020
If you like to find out more or want to come along and help in the garden to kitchen please contact katie [email protected]
CONGRATULATIONS TORBAY SCHOOL!  The annual Browns Bay Santa parade was a hit this year!  Everyone involved had a great time! and to top it all off Torbay School WON the BEST FLOAT for 2019!  Thanks to all the helped create such a wonderful float and a special thanks to Chrysi, Melissa and Kaye all their hard work
FOSTER HOPE DONATIONS – Thank you to everyone in our school community who donated soft toys and towels to the Foster Hope charity. The donations we gathered up were amazing (as you can see!). The Kawau Team were delighted to put together a big car load of these items and deliver them today. They were received with gratitude and I'm sure they will make many children smile, even at a very tough time in their lives.
Many thanks,
The Kawau Team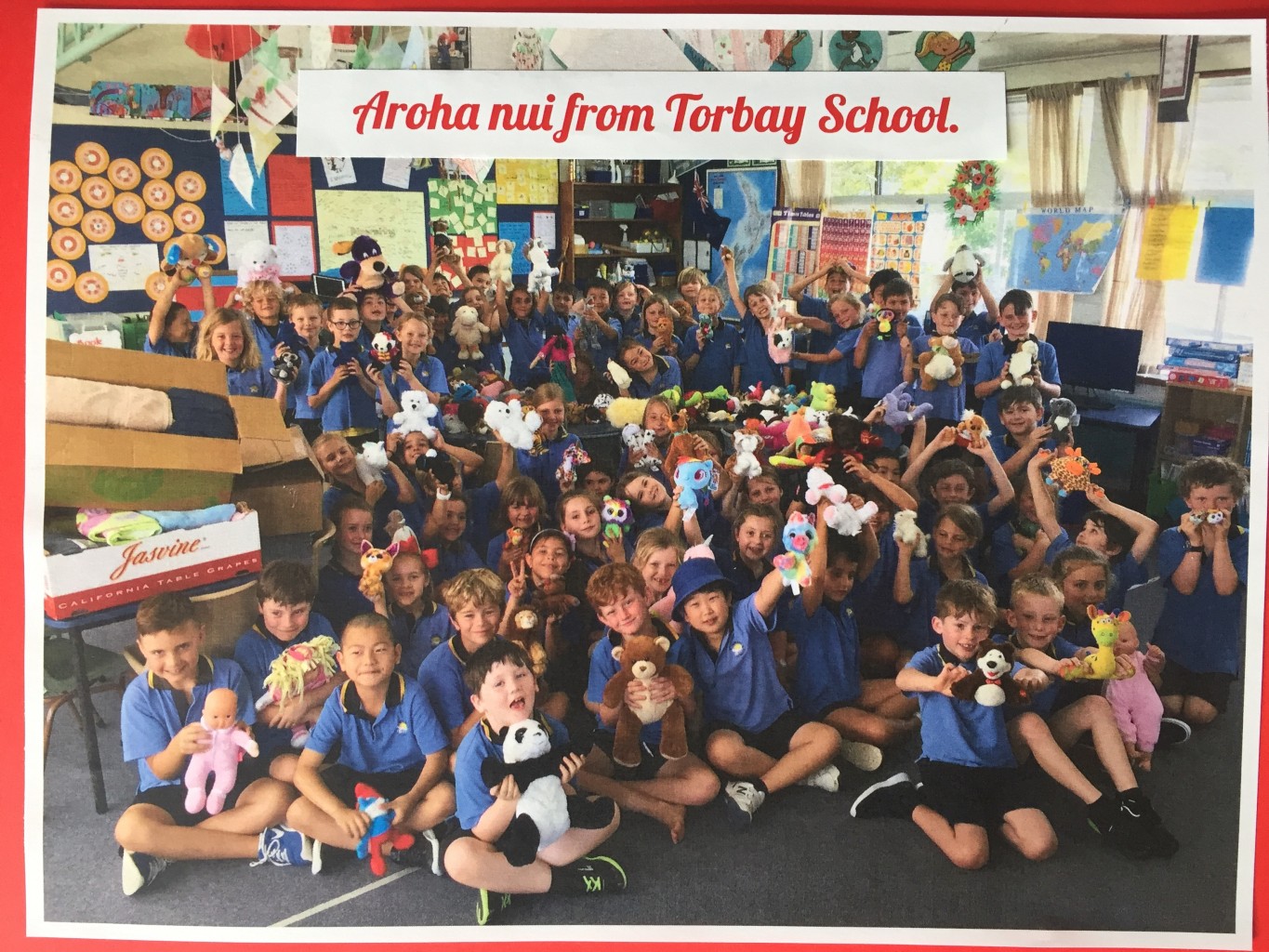 ---
Thank you from CanTeen

SPORTS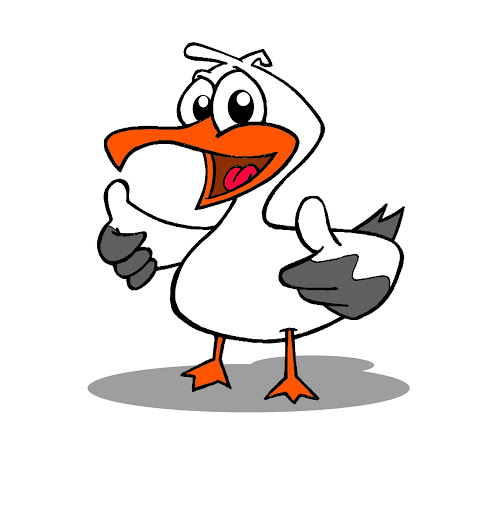 SPORTS UPDATE TERM 4 – WEEK 9
Can't quite believe that this is the final Sports Newsletter for 2019!
It was amazing to see many final thrilling games recently.  Our 2 Flippaball teams played very close exciting games and Torbay Dolphins finished 4th in their division. Torbay Megalodons also had an amazing game and were defeated only by a goal in the last few seconds of their game. Parents also commented that on Saturday during their training they played a game against the children and it was heaps of fun.
Torbay Kakapos faced Torbay Tuis in the finals of the Basketball Division 2 and guess what, 1st and 2nd place now belong to Torbay School teams! Our Kiwis basketball team played for the 3rd place in the A Division. It did not look good for us in the beginning stages of the game but once our accurate and long passes found their targets there was no stopping us and the victory and 3rd place were ours. Not to mention that our team scored about four 3-pointers! We had 6 teams participating in the basketball competition this semester. All the players and coaches gave it their best, tried really hard and we are hoping that everyone will continue to play basketball next year.
3 Torbay teams took part in the Miniball finals. Torbay Clippers and Torbay Swish finished 2nd and Torbay Tornadoes 7th. Everyone put lots of effort into trainings and games and it is wonderful to see by how much the level of the game, as well as the individual skills, have increased. Little League teams also concluded the season and learnt heaps of new tricks. All the children received beautiful medals, certificates and lots and lots of treats from the coaches and parents.
All Torbay School hockey teams did amazingly well during their last games and throughout the whole summer season. For the 1st time we had an all girls team who really enjoyed themselves. Our Y1/2 teams improved individually as well as teams and the same goes for our Y3/4 team. We are hoping that everyone will continue to play hockey in 2020.
The touch rugby competition has proven challenging for our school as we came up against some very skilled teams and individuals. We are hoping that this did not put anyone off touch but will motivate all participants to train and try even harder next season.
Everyone also really enjoyed the Netball Spring League and we are keeping our fingers crossed that even more boys and girls will join winter, summer or both netball competitions next year.
I would like to take this opportunity to acknowledge all coaches. They have done an amazing job, dedicated heaps of their time to their teams and all the children learnt heaps and improved immensely. Thank you, thank you, thank you!
Thank you everyone for your support and encouragement throughout the year. We will be updating sports information on our torbay school website so please have a look and see what sporting opportunities might interest you in 2020. Wishing you the very best for the festive season and lots of fun during summer.
If you need any help regarding sports at Torbay School please contact Monika Benkovic, our Sports Co-ordinator [email protected], or visit our website www.torbay.school.nz
---
PLAYER OF THE DAY:
Flippaball – Torbay Dolphins: Isla W (17 Nov) Wilco C(24 Nov) Tiger Z(1 Dec) Alex S (8 Dec)
Little League – Torbay Bulls:   Jagger C (28 Nov) William M (5 Dec) 
Touch Rugby – Torbay Rhino's: Lewis K, Toby L, Xavier P and Jagger C (10 Dec)
 Ka Pai Brooke, making it into the SPCA  "Holiday Edition" of Kind Matters newsletter.  To see the whole newsletter
Click here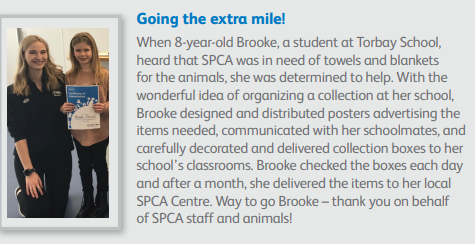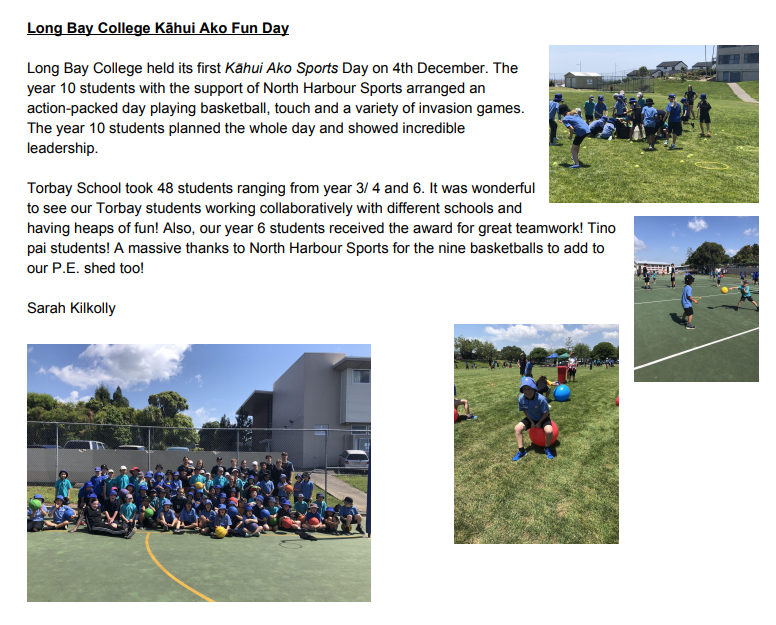 ---
Stay up to date with all our fundraising events by following our Facebook page: "Friends Of Torbay School"
COMMUNITY NOTICES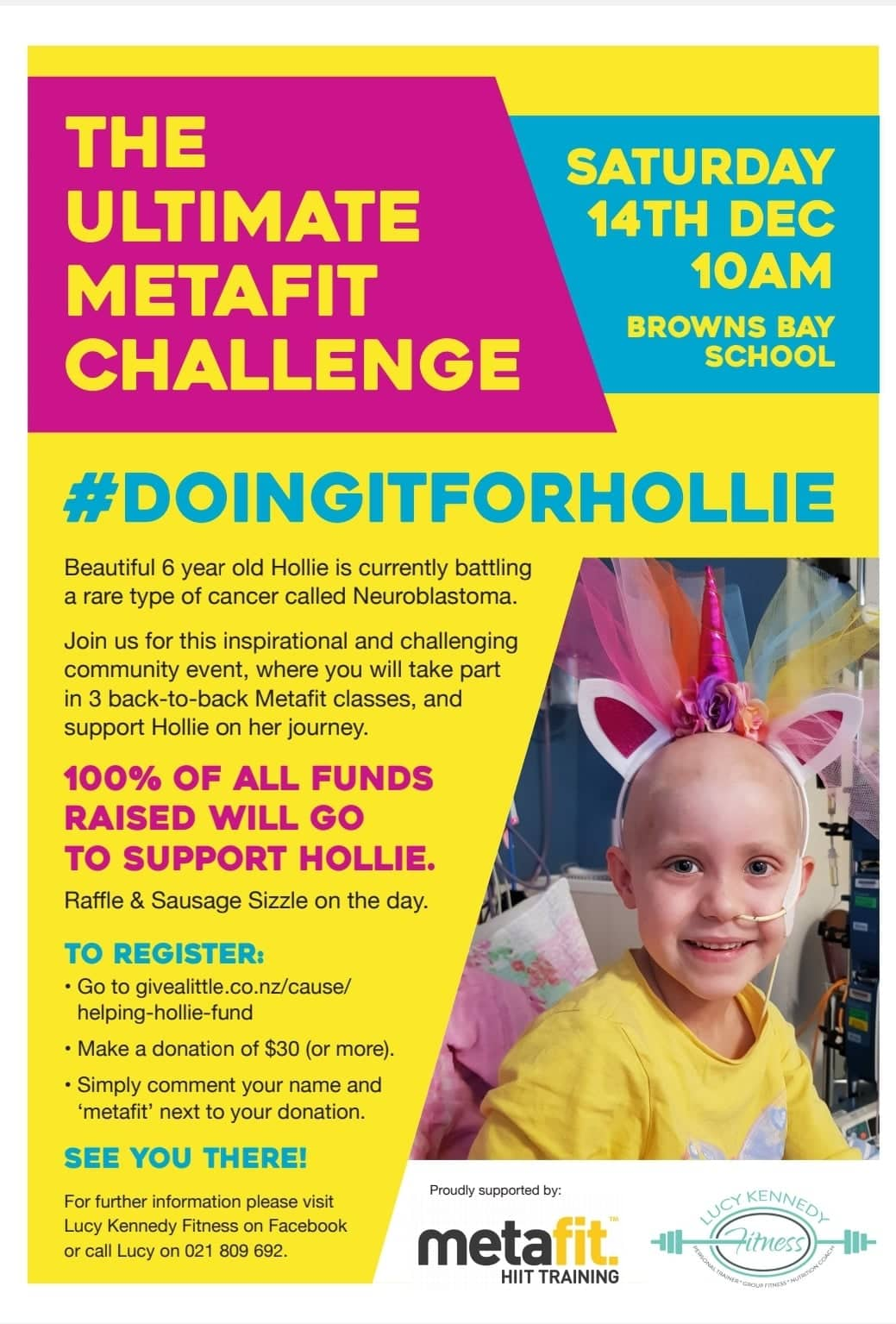 ---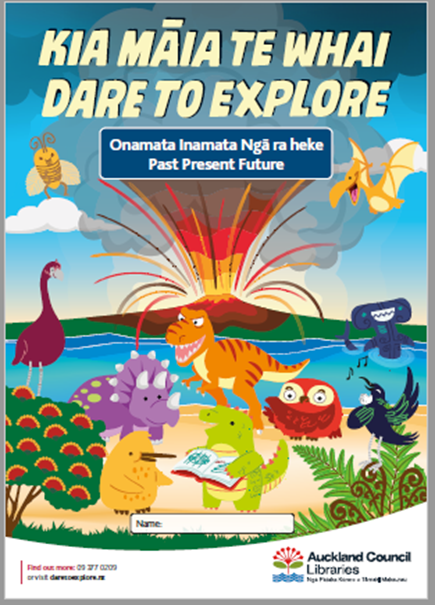 ---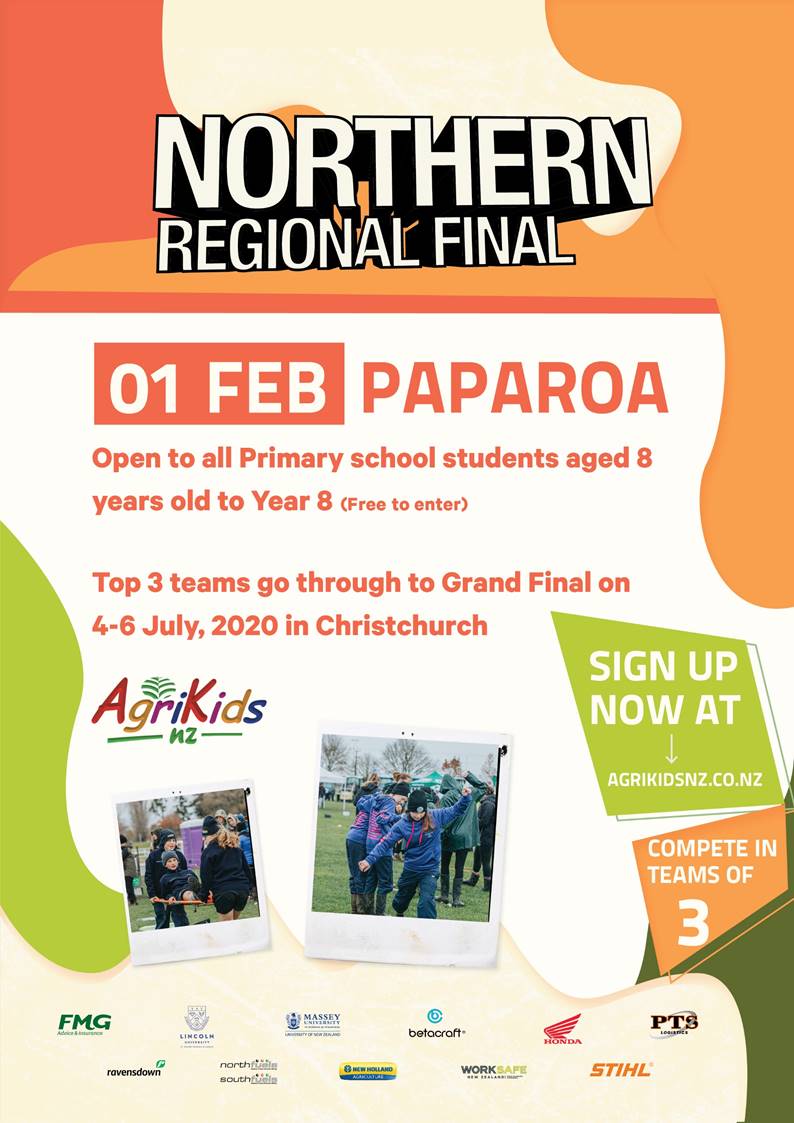 ---
Kelly Sports New Zealand has joined forces with the Auckland Tuatara Baseball team to offer your school an exclusive deal!
As a valued partner School of Kelly Sports we have double kids passes for you to give away to your community. Not only will you have access to free passes to the game, but the first 40 kids to arrive on Sunday game day to the Kelly Sports Free Kids Zone, will walk out onto the field with a Pro Baseball Player which will be broadcast live on Sky TV.
This is a great affordable family day out at North Harbour Stadium. Food and drinks can be purchased at the stadium however, a picnic lunch is also welcomed, so come down to visit us and enjoy a family day 🙂
This offer is only available on Sunday Games:
Gates open at 12:00pm
Your child will need to be at the kids Zone no later than 12.20pm to be eligible for the pitch walk.
Click on the link below and grab your passes NOW!!!
https://www.ticketmaster.co.nz/auckland-tuatara-tickets/artist/2667332?did=kellyfree
---

Print or Save this Post