IMPORTANT DATES AND EVENTS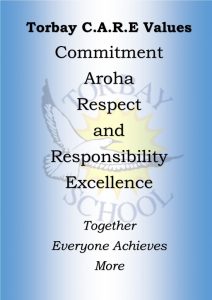 Torbay School Learning Powers – RIC

PRINCIPAL'S MESSAGE
Tēnā Koutou e te whānau
It is with sadness I inform you that Natasha Derksen who has held the position of School Secretary for the last 10 years will be leaving us at the end of this term to move to a new position.
Natasha has been the face of our school for many years as she has welcomed new families into our school, ensuring they feel welcome and have all the information they need to help ease that transition. Her roles are many and varied (including leading our Admin team) and she has been a hugely positive influence always carrying out those roles with complete dedication and care for our staff, children and community at large.
As a new Principal coming into the school 5 years ago, I have valued Natasha's support and tireless dedication to ensure that we got things right and thank her for the endless hours and passion she has given to Torbay School.
We will miss Natasha terribly but wish her and her family all the very best of fortune for the coming years and success in her new role.
Jump Jam – Congratulations to our Jump Jam teams that competed in the Jump Jam Competitions last weekend. All of the children performed wonderfully well representing our school with pride and passion. Thank you so much to all those people who gave up time to make this event happen. A particular shout out to Renee Heasley, Alyce Debenham and Sarah Kilkolly who coached the teams and to Graham Eales for his work to provide sound and lighting. We are very lucky to have teachers who are prepared to give of their own time to provide extra curricular activities for our children.
Nathan Wallis – If you have not already done so, I urge you to register for Nathan Wallis' presentation entitled: "The first 1000 days and Play Based Learning" on the evening of the 19th of September. This is a free event for staff, parents and caregivers of Torbay children. Nathan's talk will help you understand the philosophy behind our Wā Kitea (Play Based Learning) programme delivered in our year 1 and 2 classrooms. 
Registration is necessary and our PTA is providing a school based child-minding service to enable you to attend. See the details in this newsletter under 'PTA News' or click on this link and follow the instructions.
For parents/caregivers of Torbay School: Click on the link below or visit www.eventfinda.co.nz (search Nathan Wallis Torbay): https://www.eventfinda.co.nz/2022/first-1000-days-and-play-based-learning-torbay-school/auckland/torbay 
When checking out of Eventfinda – ensure to place in Promo code: 

TORBAY

This promo code will provide a zero cost ie: ticket/s is free. (

NOTE: YOU MUST ENTER THE PROMO CODE FOR FREE ENTRY AND ZERO COST)

A ticket/s will then be emailed to the nominated email address

*Must register to attend as spaces are strictly limited*
Variety Show – School is a very exciting place to be as we prepare for our Variety Show performances in Week 10. We thank you for your support in whatever form that comes in and also thank our staff as they work extremely hard to ensure our children have this opportunity. It is wonderful to see the arts showcased in this way in our school and I look forward to our first major production in two years.
Te Wiki O Te Reo Māori – Next week is Māori language week. I am very proud of the engagement with Te Reo in our school and this week sees Whaea Jen (our Te Reo Tutor) introducing a new opportunity to Kōrero Māori. This is a terrific opportunity to use Te Reo Māori in a friendly environment and is absolutely free! Please see her advertisement in the newsletter below. This is a personal initiative of Whaea Jen's that the school supports 100%.
Thank you for your support and encouragement of your children to speak te reo. It is a real pleasure to hear our children greeting teachers and each other on a daily basis.
I am also very proud of our Kapa Haka group who will be performing at the Browns Bay Library on Sunday 18th September, please see the flyer below.
Masks – We continue to encourage our year 4 – 6 children to wear masks in our classrooms and thank you for wearing masks when on our school site, particularly in our classrooms and our reception area. 
This is not a requirement, however, we seem to have benefited from mask wearing with our attendance numbers reflecting that as they return to normal levels and ask that you continue to set the example for our children. 
We have a number of events planned for the remainder of the year, some of which are large gatherings in our hall, starting with our Disco tonight. We encourage you to wear masks at these events to help protect us all against further infection.
Car Parks – Thank you for not using our Alexander Ave car park. This is a staff only car park unless you are legitimately using our mobility car parks or have been asked by our staff to use the staff car park for a specific purpose. i.e. to collect unwell children.
The Deep Creek Rd car park can be used by visitors, parent helpers or parents when visiting the school office during the school day.  There is no access to the Deep Creek car park between 8.30am – 9.15 am and from 2.30pm – 3.15pm.  Our car parks are not to be used to drop off or pick up children at the beginning or end of the day. We do have a drop off zone for this purpose.
Our school is a very busy place as our PTA swings into action with our disco tonight and the upcoming Quiz Night next week. There are still tables available for the quiz night so get a bunch of friends together for a night that promises to be a load of fun.
Thank you for your continued support of all we do here at Torbay School. Please feel free to contact me on any subject!
Ngā mihi nui
Gary O'Brien
Principal
---
ACCOMPLISHMENTS 
KA PAI to the following students who have shared their fantastic learning with us this week: Annabel Rm 15 Awesome work! 
CONGRATULATIONS to the following tamariki who received certificates from their class teachers: Amy, Adam, Chris, Oliver, Lily, Mila Rm 1,  Mia, Sen, Charl, Eva, Miriama, Jessie, Rm 2, Talon, Lilah, Peyton W, Aven, Isabelle, Peyton H Rm 3, Charlie, Indy, Louritz, Indie M, Lexi, Mila Rm 4, Cody, Edmund, Charlie, James, Ella, Levi Rm 5, Mihai, Emiliano, Piper, Isaac, Leo, Yara Rm 6, Evie, Jasper, Ollie, Jesse, Amelie, Elise, Harley Rm 7, Mika, Eason S, Zoe, Emma Rm 8, Kelly-Rae, Cara, Olivia, Casen, Cuba, Feifei, Isabella, Mia H Rm 9, Mia, Payton, Michael, Xander, Kayla Rm 10, Lily, Madison, Reeve, Nyla Rm 11, Otis, Bella, Jackson, Dylan, Rosie, Elia Rm 13, Kayden, Isobel, Brody, Maia S, Rosa, Everett Rm 14, Joel, Harry, Milla, Enoch Rm 15, Lauren, Jack, Cara, Jane Rm 16, Isaac, Milan, Jonathan, James, Marcus, Emilia Rm 17 Alex M, Morne', Jason, Micheal, Zoe, Tyler M Rm 18, Daniel, Ethan, Pyper, Lexie, Diveej, Hayden Rm 19, Lottie, Archer, Brody, Talen, Isabelle, Neva Rm 20, Mila, Joel, Lucy, Ava, Campbell, Beau Rm 21, Mahera, Sam, Samantha, Ryan, Megan, Jake Rm 22, Thomas, Jagger, Carlie, Luca M, Celeste, Brooke Rm 23, Rachel, Nathan, Tosei, Matteo, Gwynnie, Xavier Rm 24, Cooper, Max, Archer, Sophie, Enoch, Jared Rm 25, Lawrence, Dylan, John, Mingi, Aamani, Ian Rm 26, Eddie, Bianca, Mikayla, Keyzlee Rm 27  Ka pai!!
RICC REWARDS, for displaying our C.A.R.E. Values – Jesse, Charneli Rm 3, Ludwig Rm 4, Louis Rm 8, Archer Rm 20, Hunter Rm 22,  Michaela D Rm 24, Billie Rm 26 Ka Rawe!   
REO AWARDS – For showing enthusiasm and using Te Reo at school – Emma Z, Brodie, Norris, Ari, Tyler P and Toma Tino pai!!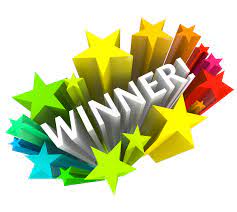 CONGRATULATIONS TO THE WINNERS OF OUR PRODUCTION TICKET COMPETITION! As part of our production the advertising team ran a competition to design a ticket. From a wonderful range of entries, we selected 6 winning entries. Congratulations to these winners who now have their designs on our 'Ric's Variety Show' tickets!  Poppy Rm 4, Harley Rm 7, Keira Rm 13, Enya Rm 17, Hao, Rm 22 and Lydia Rm 26 Well done! 
SCHOOL NOTICES
MEETINGS – The next BOT Meeting will be held on Wednesday 14th September @ 7pm in the Staffroom. The next PTA Meeting will be held on Monday 12th September at 7.30pm. If you wish to join the PTA they are always looking for new members so for more details please email [email protected]. The next New Parent Meeting will be held on Monday 21st November at 9.15am in the Staffroom. 
SCHOOL DISCO FRIDAY 9th September 2022 – Don't forget we have our school disco tonight!  Juniors (Y0-3) 6pm – 7pm, Seniors (Y4-6) 7.15pm – 8.30pm. If you have missed purchasing a ticket don't worry, we will have door sales on the night. There will also be a parents room on the night in the Staffroom $5 entry (includes 1 drink).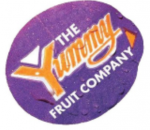 YUMMY STICKERS Thanks to all those families who have supported our collection of yummy stickers, which enable the school to receive free sports equipment.  This years' Yummy sticker collection is due to end at the end of September.  If you have any forms please bring them into the office (even if they aren't full) by Monday 19th September.  But don't stop there, pick up another sheet from the office so we can get a head start on 2023!!
RIC'S VARIETY SHOW 2022 – We are well underway with the preparation and practices for our Variety Show. We are very excited that tickets are now available to purchase online via Kindo.  A letter has been emailed with all the information regarding show times etc.  If you have any questions please contact your child's teacher.  More info/reminders will come home in due course.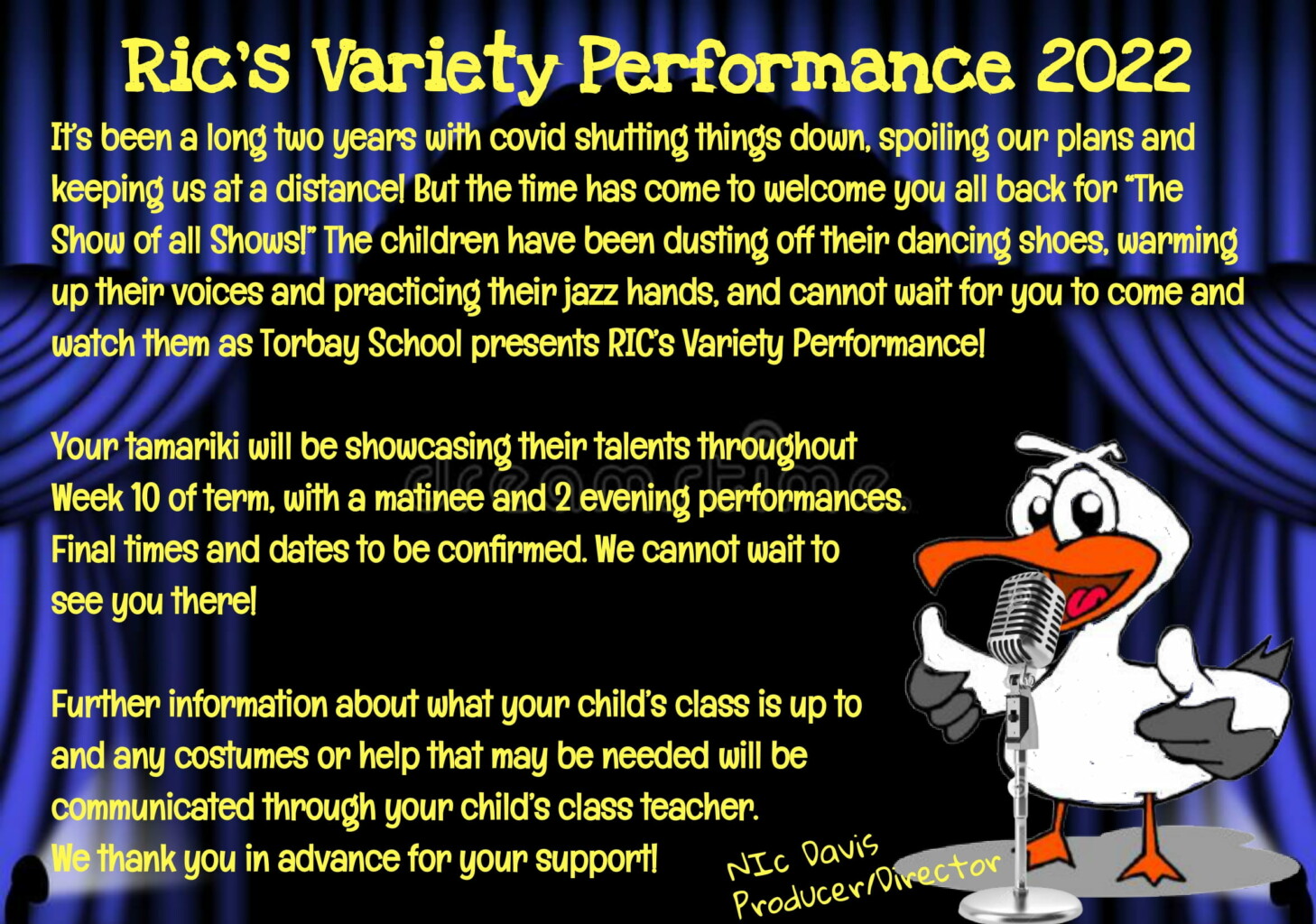 HEALTH NZ (EX – WAITEMATA DISTRICT HEALTH BOARD) VISION AND HEARING will be visiting on Monday 17th October 2022.  Any children that are due to be seen will be seen on this day.
SCHOLASTIC LUCKY BOOK ORDERS – (ISSUE 6) Lucky book club flyers have gone home.  Orders close on Friday 16th September. Please note we no longer take cash orders at the office, all orders must be done via the Lucky Book Club LOOP.  This can easily be done online via the LOOP. Every order helps the School get valuable resources for our Library. Thank you! 
2023 ENROLMENTS – If your child, or someone you know has a child who lives in the Torbay School zone, and they are turning 5 next year, please urgently complete an enrolment application (available from our website or at the school office).
2023 OUT OF ZONE ENROLMENTS – Enrolment at Torbay School is governed by an enrolment scheme, details of which are available from the school office.  The Board has determined that there is likely to be two (2) places available for Out of Zone Year 1 New Entrant enrolments next year.  CLOSING DATE for Year 1/New Entrant Out of Zone Applications is 28 September 2022 and the BALLOT DATE will be 19 October 2022 (if required).  PLEASE NOTE: The Board of Trustees will not consider any late out of zone applications for Year 1 New Entrant students starting in 2023 which have not been received before 28 September 2022.  If you have a child who is turning 5 next year who has a sibling currently enrolled at Torbay School and you have moved, or are considering moving out of zone, please URGENTLY contact the office [email protected].
Te Wiki O Te Reo Māori (Māori Language Week)  –  This year Te Wiki O Te Reo Māori (Māori Language Week) is on the 12th to 19th September. To celebrate the learning of Te Reo Māori, Whaea Jen is running a free "Kōrero Māori" session for our community and their children every Thursday morning from 8-8.30am, starting on the 15th September. Please see the flyer for more information. We hope to see many of you there.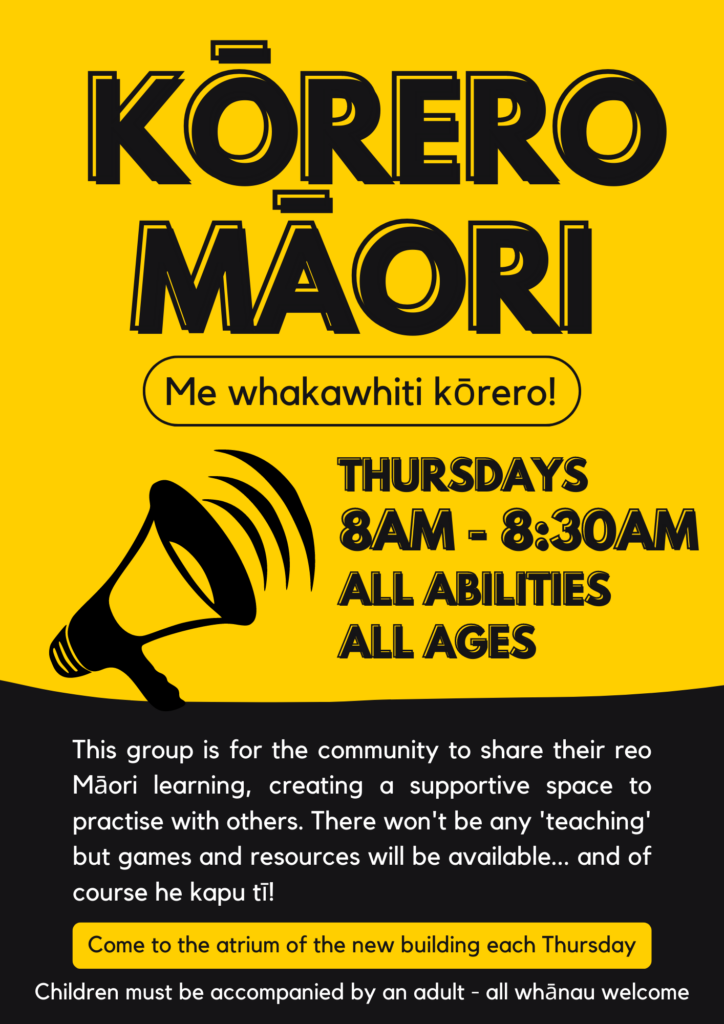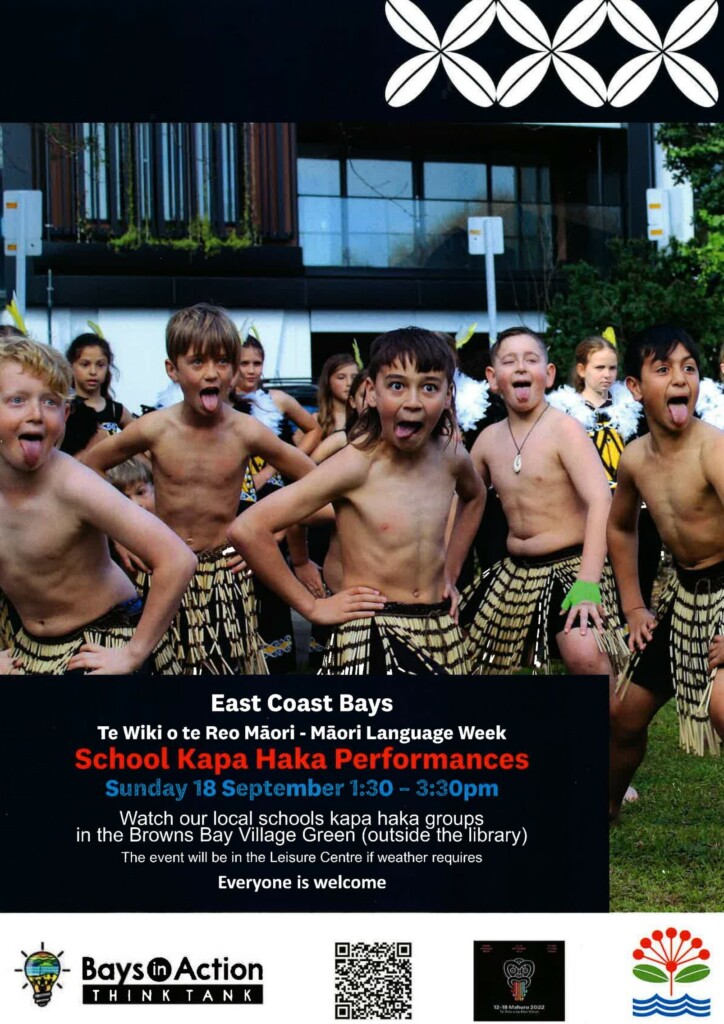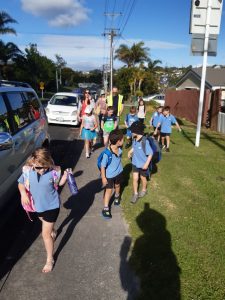 WALKING SCHOOL BUS

 – CAN YOU HELP?  The WSB Coordinator is the go-to person for Walking School Bus enquiries from current & new members of the school community. We are looking for someone to take on this role. The role can be shared by a number of people.  If you'd like to know more please email

[email protected]

 
LEARN GUITAR AT TORBAY SCHOOL –  Hi there, my name is Phil Moore and I teach a range of traditional and contemporary styled songs and techniques during school hours on Tuesdays. I offer a full and varied syllabus that runs from beginners to intermediate levels over 3 course books. Here's some of my students in action on my Youtube channel. For more information please contact me at [email protected] or phone 021761441
GENERAL REMINDERS
HEALTH ROOM:  Please do not send any children to school who are unwell. 
If your child is sick please stay home and follow the guidelines for the illness and stay home for the recommended time frame set by the Ministry of Health. We have had a recent case of Hand Foot and Mouth as well as a case of Chickenpox, along with a number of tummy bugs reported. Please remind your children the importance of washing their hands before eating and after using the bathroom to help prevent the spread.
VOMITING/DIARRHOEA: Any children who have had vomiting or diarrhoea must not return to school until 24 hours after the last episode.
SORE THROATS:  If your child has a sore throat, please keep them at home.  For more information click here 
COUGHS & COLDS: If your child has a cough and or a cold please keep your child at home. For more information click on the links coughs 

and

 colds .
HEAD LICE: Check your children for head lice. Children with eggs or lice will be sent home for treatment.
COVID: If your child is displaying signs or symptoms of Covid 19, please stay home and get tested.  Click here for more information.
STUDENT NEWS
JUMP JAM 2022 – Sarah Kilkolly, Alyce Debenham and I are immensely proud of our two Jump Jam teams – Torbay Queens and Torbay Royals. They showed commitment to practices, grit and determination to do the best that they could to compete against 10 other schools in the Strictly Jump Jam Northern Competition.
Both teams made it through to the finals and performed their routines so well. It was great to see them showing such amazing sportsmanship to all of the other schools in the competition, and really displaying our Torbay School Care Values.  Renee Heasley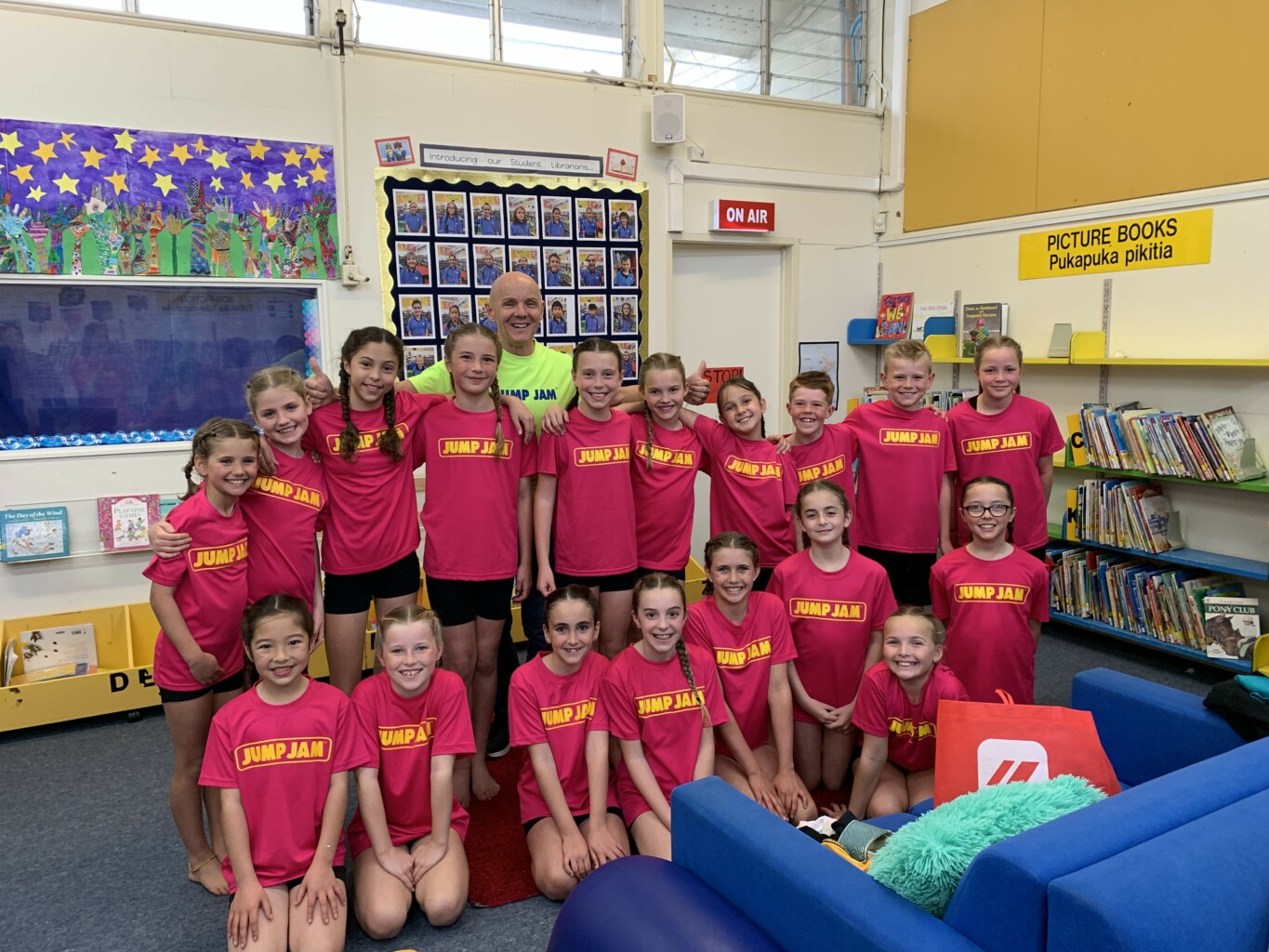 Congratulations to the Torbay Queens (below) for taking out third place in the finals.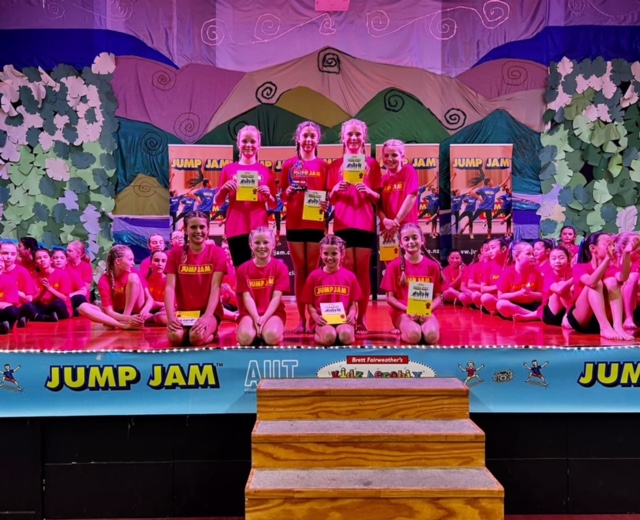 PTA NEWS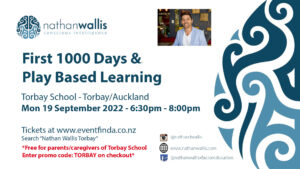 An invitation from the PTA!
Are you keen to join Nathan Wallis' talk on Monday 19th September but need a babysitter???  We want all parents to hear what Nathan has to say, so the PTA is putting on an age appropriate movie in two of the classrooms so both parents and single parents can come too!
Available to children of Torbay School only, $5 entry includes a bag of Dr Bugs Popcorn (yum!)
Doors for Movie Room open at 6.15pm (Nathan starts at 6.30pm).
Buy your kids movie ticket on Kindo today, 4 popcorn flavours to choose from.
Regretfully no pre-schoolers but older siblings are welcome.
---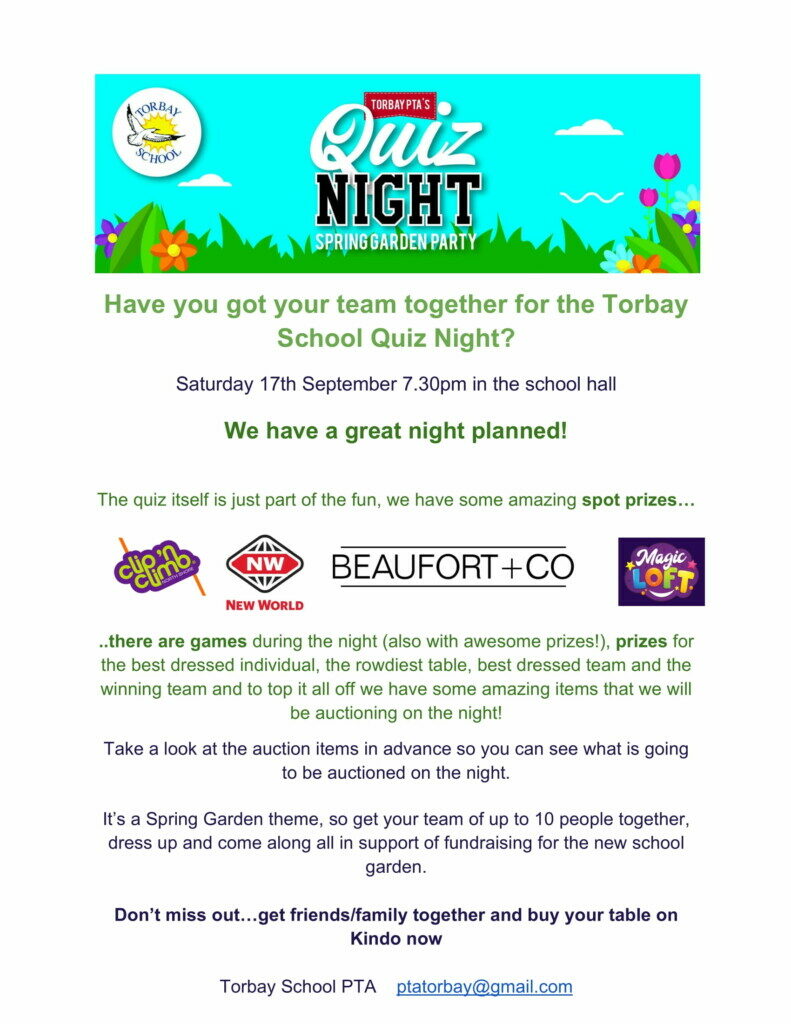 ADVERTORIALS
Disclaimer: The following advertisements are placed as a community service – publication does not imply Torbay School endorsement.
---
---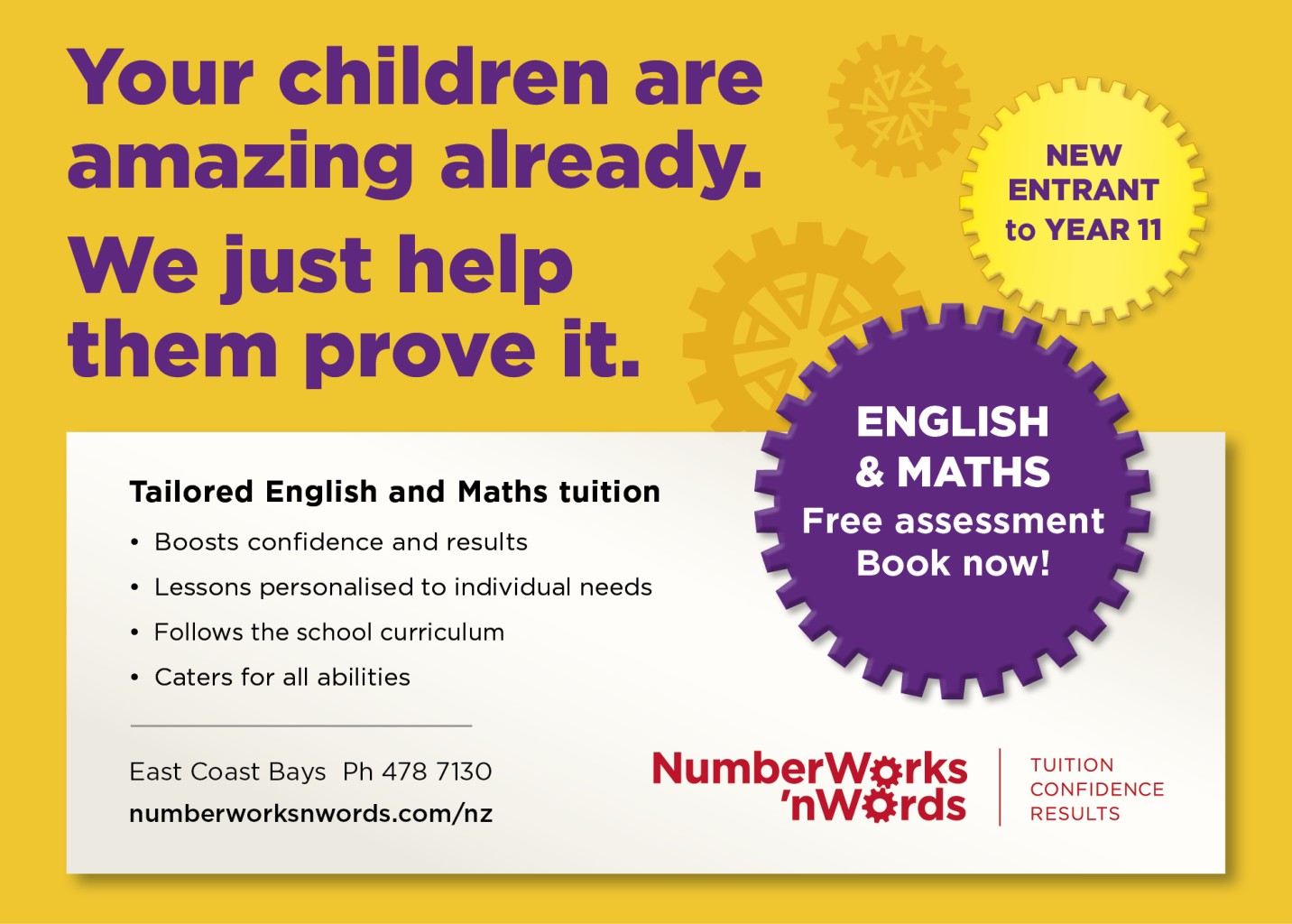 ---
Is your child struggling at school? Or do they just need a confidence boost?
Extraordinary Kids provides extra help with Maths, Reading, Writing and spelling in Browns Bay for students 6 to 16 years old.
Homework Help
Structured Learning Environment
Programmes for Dyslexia and Learning Difficulties
Warm and Friendly
Small Groups/ Individualised Work
Spaces Available now
Phone:  09 475-6296 Email: [email protected] Website: www.ExtraordinaryKids.co.nz
---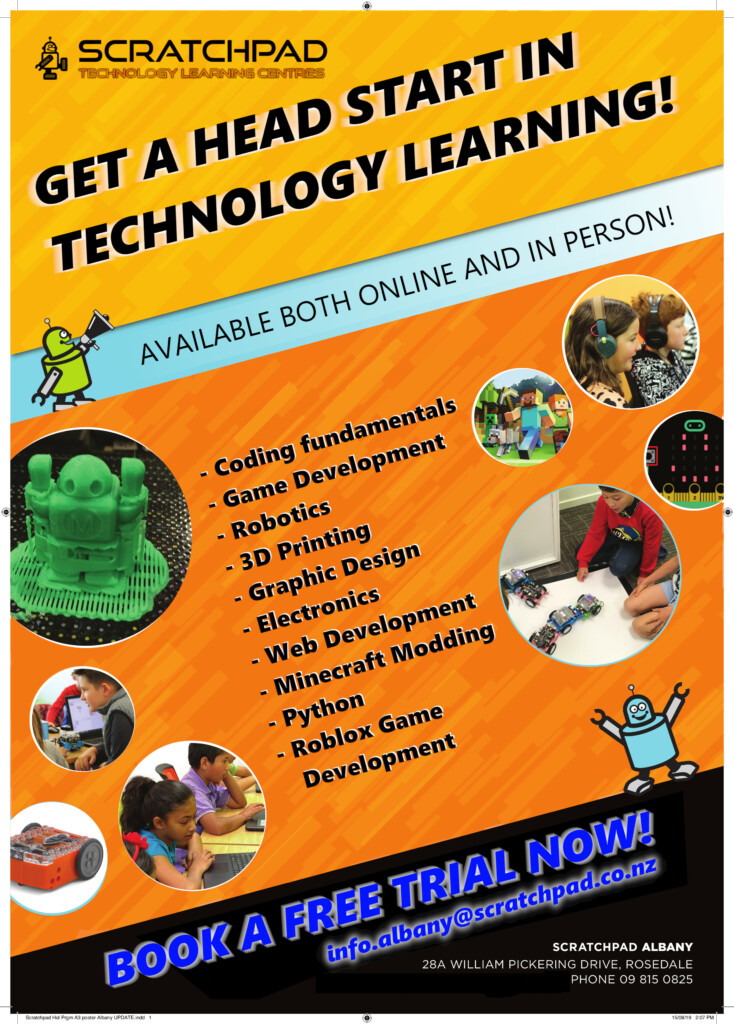 ---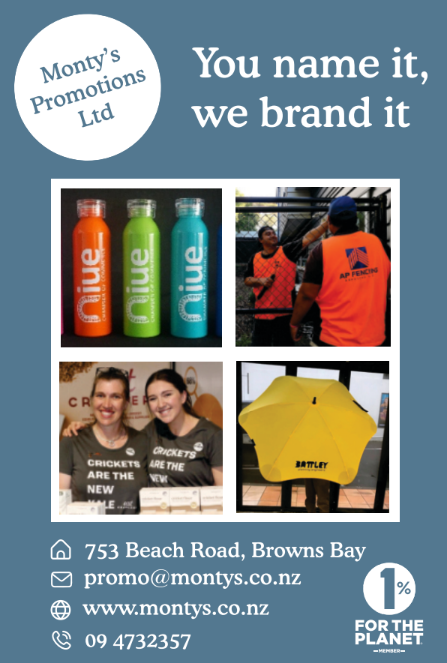 ---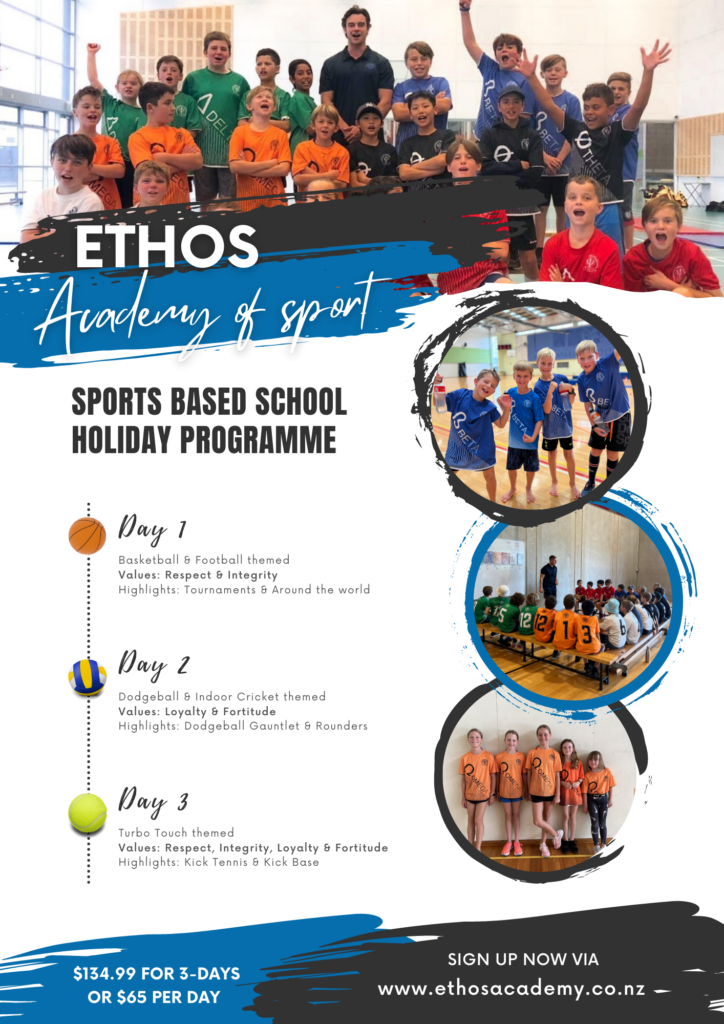 ---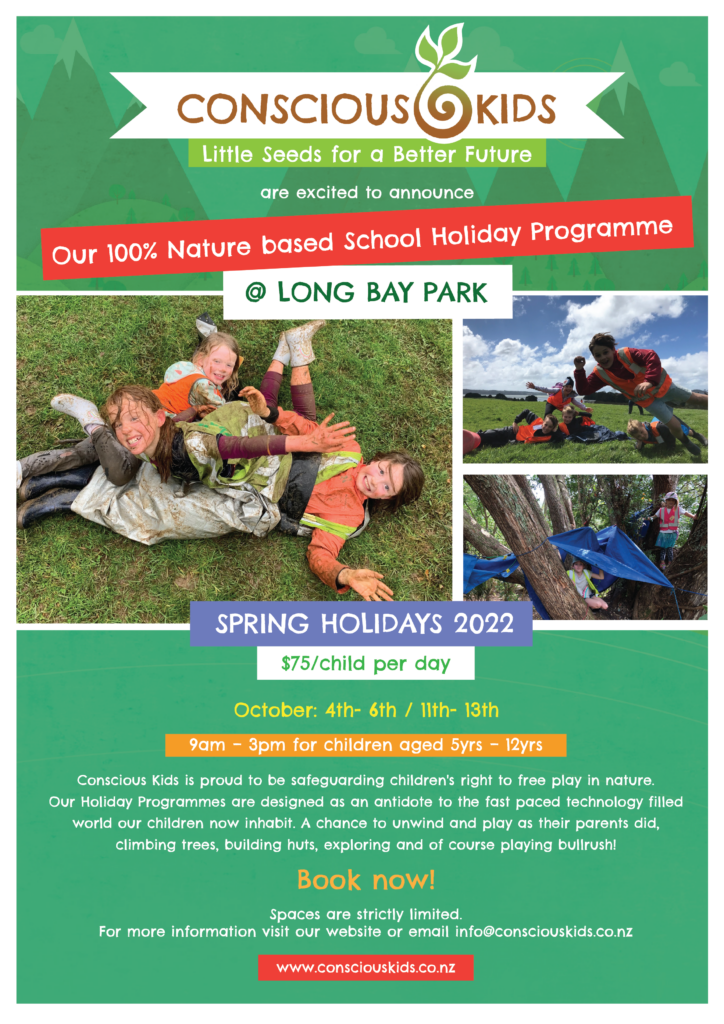 Print or Save this Post