IMPORTANT DATES AND EVENTS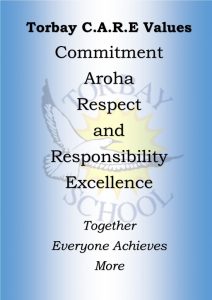 Torbay School Learning Powers – RIC

PRINCIPAL'S MESSAGE 
Dear Parents and Caregivers,
Deputy Principal – I am very pleased to announce that after a very thorough appointment process the Board has appointed Susan Ye (our current year 1 Team Leader) to the position of Deputy Principal. Susan will take up the position from the start of Term 4. Susan will remain the Leader of the year 1 team until we have appointed a replacement leader for that year group. 
My personal congratulations go to Susan, I am very excited to welcome Susan to the Senior Management Team and look forward to working with her in the coming years.
Level 4 – As we find ourselves in Level 4 lockdown I thank you all for supporting our efforts to bring effective learning to your children online. 
We face a major challenge given that we were unable to distribute devices to our children as we would normally do. We will do all we can to overcome this barrier. If this is causing problems for you or your children please talk to your child's teacher to look for solutions.
We had a number of events planned for the coming week and have decided to postpone all of these:
Disco – Tonight's disco is postponed and all tickets and orders will be held over for the rescheduled disco later in the term. If you do want a refund for this event then please contact the PTA.  [email protected] and they will arrange for that to be processed.
Nathan Wallis – We have also decided to postpone our community presentation from Nathan Wallis next Thursday evening. We will settle on a new date for this event once we have come out of lockdown and all bookings will be transferred to that date. If you do wish to receive a refund on your ticket all ticket holders will receive an email from Eventfinda outlining the details for this process.
Teacher Only Day – Our teacher only day planned for next week on Friday 27th is also postponed. Once we are back at school, we will advertise the new date for this event.
Thank you so much for your support of everything we do here at Torbay School. Please do not hesitate to contact me about any matter.
Ngā mihi nui
Gary O'Brien
Principal
[email protected]
IMPORTANT MESSAGE FROM THE BOARD OF TRUSTEES
At the last Board meeting the Board decided to make a change to the protocols around contacting our Board Chair and Vice Chair.
Important Guidelines
Please note that there are protocols to guide parents and staff when dealing with issues at school. These are laid out below as per our policy document. Please follow these protocols to ensure we maintain an open and honest environment in our school. Please consider these guidelines before contacting the Board on any matter.
Guidelines for Raising Concerns
Our primary goal is to create the best learning environment for the students of our school. We encourage open communication and prefer that you come to us to talk through any concerns rather than discussing them in the community.
Discuss the issue with the right person.

If you have a 

general concern

 

about the school or its programmes

, discuss it with the person involved or with a member of the management team or the principal.

If you have a 

particular concern about a staff member or a school activity

, contact the person involved to discuss the matter privately. We ask that you make this direct approach as soon as possible. Be prepared to make a time to discuss your concern if the person involved is unable to talk with you straight away. Be open to listening to the other side of the story to avoid communication breakdowns.

If you do not wish to approach the person involved, contact a member of the management team or the principal to discuss your concern. The principal or management team member may communicate with the person involved.

If you have a 

concern about your own child or one of our other students

, contact the student's class teacher or the principal to discuss the matter.
If your concern relates to another student, you must not approach that student directly.
If you have a concern about another 

parent, caregiver, or member of the school community

 on a school related matter, raise this with the principal.

If the matter concerns the Principal

 and you have not first resolved it by discussion, or you feel uncomfortable directly approaching the principal, contact the board chair.

If the matter concerns a Board member

, contact the board chair, or deputy chair if it concerns the board chair.
If you approach a board member with your concerns you will be asked to follow the guidelines above, and the board member will inform the principal and board chair.
2. Work towards a resolution.
In most cases, constructive discussion will resolve your concerns.
If you are unhappy with the outcome of your initial meeting, contact the principal, a member of the management team, or the board chair to discuss further resolution.
If this process does not resolve your concern, you can make a formal complaint. Which should be made in writing. Please see the appropriate policy on School Docs.
Contacting our Board.
Should you wish to contact the board on an appropriate topic and you have followed the protocol above you can now do this via email.
Board Chair: Louise Brown [email protected]
Deputy Board Chair: Joel Gibb [email protected]
ACCOMPLISHMENTS 
KA PAI to the following students who have shared their fantastic learning with us this week: Mateo, Sebastian, Fletcher, Elise, Yulia, Rm 3, Allie Rm 6, Hunter Rm 7, Cameron Rm 19 Awesome work! 
CONGRATULATIONS to the following tamariki who received certificates from their class teachers: Kristina, Mitchell, Marly, Edmund, Emma, Maia Rm 1, Harry, Mila Annabelle , Alexandra, Emily, Miah Rm 2, Maddie, Victoria, Charl, Lea, Scarlett, Mateo Rm 3, Declan, Lucia-Grace, Tiger-Lilly, Gabrielle, Cason, Xavier Rm 4, Cara, Chenggou, Max, Dylan, Michael, Caue Rm 5, Sebastian, Milla, Madeleine, Kayla, Tristan, Jasper Rm 6, Tia, Ethan D, Samantha, Megan, Ines, Derek Rm 7, Madison, Olivia, Eyad, Edith, Joshua, Joel Rm 8, Shijie, Neva, Theo, Harry Rm 9, Mahera, Toby, Cameron, Violet, Max, Lexie Rm 10, Cody, Joanna, Charlie, Samantha, Willa, Lauren Rm 11, Senja, Bronson, Daniel, Aven, Varleen, Levi Rm 13, Isabelle, Juli, Indie, Zen, Dherya, Indy Rm 14, Luca, Tyler, Harrison, Hanna Rm 15, Irene, Charlie, Indie, Bella, Shekinah, Handre Rm 16, Chloe, William Rm 17, Remy, David C, Adam, Bailey Rm 18, Gary, Morne, Jonathan, India, Milan, Cameron Rm 19, Amelie, Cruz, Celeste, Rachel Rm 20, Brooke A, Kaitlyn B, Caitlyn F, Lewis, Isabella, Charlotte Rm 21, William, Alex, Luca, Toma, Ari, Tyler Rm 22, Brayden, Lachie, Fin, Emma Rm 23, Sonja, Mason, Sammy, Chantelle, Brooke, Mackai Rm 24, William, John, Caleb, Danny, Finn, Zachary Rm 25, Lawrence, Jackson, Denham, Wota, Jaime, Baxter, Ruby, Amelie, Lawrence Rm 26, Liam, Capri, Sophie, Sonja, Izzy S, Hazel, Evie, Jacques, Connor Rm 28 Well done!!
RICC REWARDS, for displaying our C.A.R.E Values – Mason Rm 6,  Riley Rm 9, Henry, Lucy Rm 10, Isaac Rm 19, Rhys, Revee, Rm 20, Brooke Rm 21, Ka Rawe!   
YUMMY STICKERS, for collecting a whole yummy sticker sheet! Indiana Rm 3, Great munching!! 
SCHOOL NOTICES
MEETINGS –  All scheduled meetings for August have been cancelled.
Y4 MOTUIHE PRESENTS WHOLE SCHOOL ASSEMBLY –  Has been postponed.
KĀHUI AKO TEACHER ONLY DAY – Has been postponed.
2021/2022 ENROLMENTS – If your child, or someone you know has a child who lives in the Torbay School zone, and they are turning 5 next year, please urgently complete an enrolment application (available from our website or at the school office when back in Level 2).
2022 OUT OF ZONE ENROLMENTS – Enrolment at Torbay School is governed by an enrolment scheme, details of which are available from the school office when back in Level 2.  The Board has determined that one (1) place is likely to be available for Out of Zone Year 1 New Entrant enrolments next year.
CLOSING DATE for Year 1/New Entrant Out of Zone Applications is 22 September 2021 and the BALLOT DATE will be 22 October 2021(if required).
PLEASE NOTE: The Board of Trustees will not consider any late out of zone applications for Year 1 New Entrant students starting in 2022 which have not been received before 22 September 2021.  If you have a child who is turning 5 next year who has a sibling currently enrolled at Torbay School and you have moved, or are considering moving out of zone, please URGENTLY contact the office [email protected].
TERM DATES 2022 
2022 Term 1: 8 Feb 2022 – 14 Apr 2022
2022 Term 2: 2 May 2022 – 8 Jul 2022
2022 Term 3: 25 Jul 2022 -30 Sept 2022
2022 Term 4: 17 Oct 2022 -16 Dec 2022
SCHOLASTIC BOOK FAIR –  A huge thanks to all that supported out book fair! This year we received just over $1500 in reward points to spend on valuable resources for our school and library. Ka Pai! 
SCHOLASTIC LUCKY BOOK ORDER – ISSUE 5 has closed. Orders will be sent home with your child/ren once we are back at school. 
LOCKDOWN & TECHNOLOGY: Keeping your children engaged, learning and safe online can be overwhelming.  Our children's days have become a complex combination of online and offline learning. Starting at a very young age.  We understand that this can be scary and frustrating.   Staff at Torbay are always willing to help discuss these issues.  Please do not hesitate to contact any one of us.  Below are some of our tips/guidelines and recommendations.
ONLINE SAFETY TIPS for you at HOME
Keep the device in a central location such as the family room or kitchen Do not let your child/ren use devices in their bedroom.  This is very difficult to undo as children get older.
Be a positive role model and be aware that children like to imitate your behaviour.
Talk to your child about potential risks online.
Spend time online with your children.  Take an interest in what they are doing. See where they surf, understand their interests, find out who they are communicating with.  Supervise uploading and/or commenting.
Create rules around using devices at home.  (Set consequences if the rules are broken)
Set time limits for how much time they spend online.

Make it clear that together you will check their communications, work etc. to help ensure they are safe.

Check the device for security settings, safe searching etc. Install safe search on your router & media accounts.  The ministry of Education recommends N4L  Free Safety Filter for all families. You can set up the filter on your child's learning devices.  Clear instructions on how to do this can be found at switchonsafety.co.nz.

Do not give out your passwords to change privacy settings or to buy apps and download games.

Teach children online safety, communication skills.  Treat the cyber world the same way as we would the real world (face to face).
What Device Should you get for your child?
We recommend chromebooks.  Cheap, quick start up, easy parental control, long lasting, easy to use
Noel Leeming Toolbox Click and Collect – click here
Some Facts around online gaming and social media
Too many of our students are playing games that are inappropriate for their age. Some of the games we know students play at home: Far Cry  (18+), Monster Hunter (12+) Dragon Ball Fighterz. (13+) Call of Duty: (17+). Grand Theft Auto (18+). Sea Of Thieves.(13+)  Fortnite (12+)
Fortnite is 12+ and not appropriate for primary aged students
TIKTOK, Instagram, Snapchat, Twitter, Pinterest and Facebook is 13+.  Our students do not have the skills to use these resources safely
YouTube and Google is 13+ (NOT for primary school aged students)

G Suite, for education including youtube, gmail, etc, is for all ages (managed school accounts)  This school account is not to be used for downloading or accessing games or social media.
EDGE PARENT PORTAL – Parents and Caregivers can check information and download school reports through the parent portal via Edge
If any of the information is incorrect please contact the school office so we can update any changes.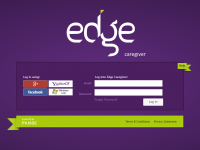 LOST PROPERTY – There is a large amount of lost property again. All named items have recently been returned to their classes, however there is still a huge amount of unnamed items in the lost property, which is located in the corridor between room 1 and the media room. Please ensure you take the time to name ALL your items to help us return them to their owners. Any unnamed/unclaimed school uniforms will be donated to the second hand uniform shop. Any non uniform items will be thrown out or donated to the clothing bin.
HEAD LICE: We have had a few cases of head lice reported in the school please check your children's head for head lice and treat where necessary.
CHICKEN POX: We have had a recent case chickenpox reported. If you suspect your child has chickenpox, please consult your doctor.
STUDENTS NEWS/VOICE 
Waiheke whānau would like to take the opportunity to thank the New Zealand Olympic Committee for hosting us at NZHQ Fan Zone. We had a great day learning about Tokyo and the Olympics and got to meet and ask questions of past Olympian Alexis Pritchard, who competed in Boxing. It was a great experience that we all loved!
On the 7th August our two Jump Jam teams put all of their hard practice to the test when we competed in the Strictly Jump Jam Competition.
Both teams really showed their Torbay CARE Values when competing and it was fantastic to see all of the girls up on stage giving their all.
The Torbay Queens won second place in their competition.
Awesome congratulations also goes to both teams and their coaches Sarah Kilkolly, Cathy Morron and Melissa Craig.
Thanks to all of the parents who came to cheer us on and we look forward to competing again next year!
PTA
NATHAN WALLIS, SCHOOL DISCO & QUIZ NIGHT –  Unfortunately due to uncertain times and Alert Level 4 lockdown, all of these events have been postponed until further notice.
COMMUNITY NOTICES 
LEARN TO SAIL at T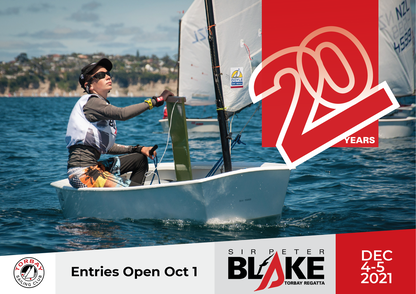 orbay sailing club (Waiake Beach). 4 days packed with sailing, fun and new friends during the October school holidays. Ideal for children 8 – 13 years old (approximately 30 to 55kg)
4th to 7th October (JLTS 1) or 11th to 14th October (JLTS 2). 9am to 3pm. $300
Sign up at www.torbaysailing.club  or email [email protected] for further information
ADVERTORIALS
Disclaimer: The following advertisements are placed as a community service – publication does not imply Torbay School endorsement.
---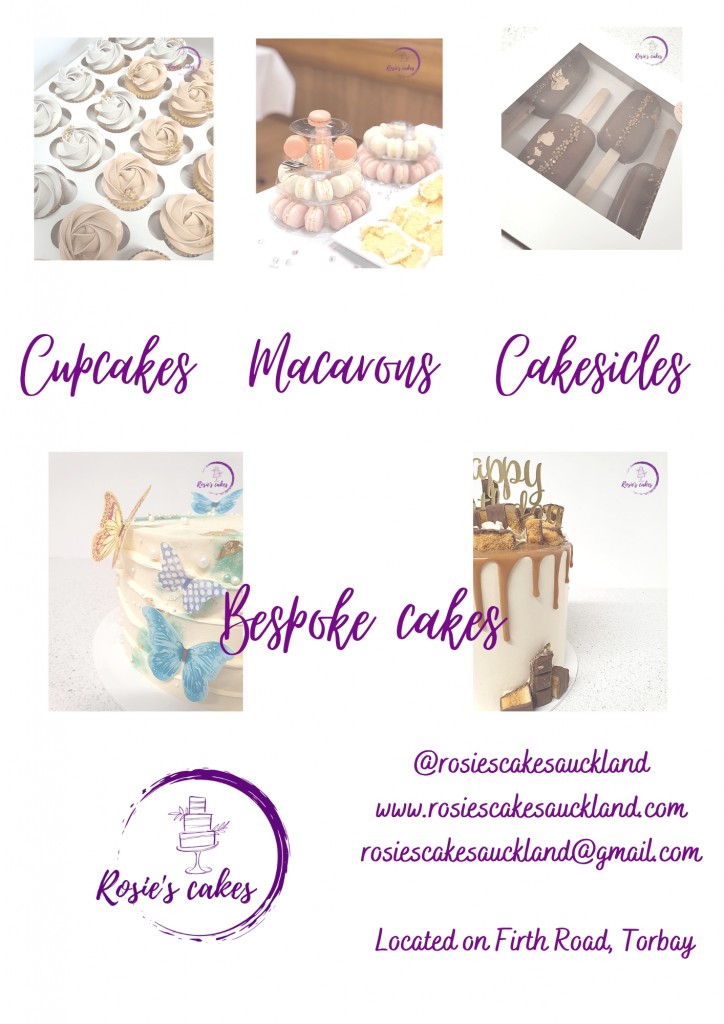 ---

---
Professional Tutoring: Math's, Reading, Writing and Spelling, I have over 15 years teaching experience especially encouraging students who are struggling to succeed.
*Homework help
*Structured Learning Environment
*Programmes to help with Dyslexia & Learning Difficulties.
*Warm and Friendly
*Small Groups/Individualised Work
Extraordinarykids.co.nz Yvette Walton NZ Registered Teacher, 022 34 11716 [email protected]
Please see my web page for testimonials, more information and a list of available spaces.
---

Print or Save this Post