IMPORTANT DATES AND EVENTS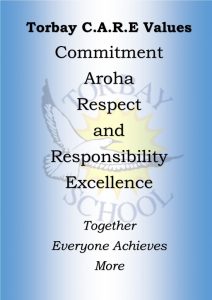 Torbay School Learning Powers – RIC

DEAR PARENTS
Tēnā koutou katoa 
In the last newsletter I was celebrating the return of parents to our school and the fact that our PTA had regrouped and developed an action plan for the remainder of the year……… two weeks later and we are looking at a completely different scenario.
I want to thank you all as parents and caregivers for the way in which you have transitioned back into Level 3 lockdown and all that this brings. The reports I have been getting from our teaching staff indicate that the children have reverted back into online school well and there are many wonderful activities going on right across the school. The children seem engaged and confident which emphasises how adaptable and resilient our children are. Your support and calm approach to the situation we find ourselves in has been critical to that transition.
I also want to say how proud I am of our staff, they moved very quickly to reinvent, adapt and in many cases improve the way they are delivering online school. This involved a whole of school approach and all of our staff were involved. We moved from the unknown of last Wednesday to a fully functioning online school by Monday. This involved all of our teams who took the initiative and their learnings from earlier in the year and had our school prepared and ready to go on Monday morning. Thank you to all of you for the way in which you applied yourself to a demanding situation.
Our PTA have once again had to cancel activities as outlined in an email earlier in the week, however, Melissa and her team are determined to keep events happening as soon as they are allowed to. I cannot speak highly enough of the enthusiasm and drive of this group.
Unfortunately a number of events have had to be cancelled over this lock down period and as I write this newsletter we are uncertain of our status from the middle of next week. I would like to confirm that our proposed Teacher Only Day on Friday the 28th August has been cancelled. If we do return to Level 2 next week and school is open we will not be holding the planned teacher only day.
I know you will join me in congratulating Kylie Wilson, one of our year one teachers who gave birth to a little boy two weeks ago. We are all very excited and thrilled for Kylie and her husband and wish the family well. Kylie will take maternity leave for the remainder of the year.
I would like to welcome John Blackburn and Graham Eales to our staff. John is teaching in Room 11 with Susan Ye and Graham has joined our staff fulltime covering teacher release across the school. John and Graham bring a whole range of new skills to our school and I am looking forward to working with them both.
I am very pleased to say that construction of our new building continues while we are in Level 3 and it is very exciting to see the framework being erected and the building starting to take shape.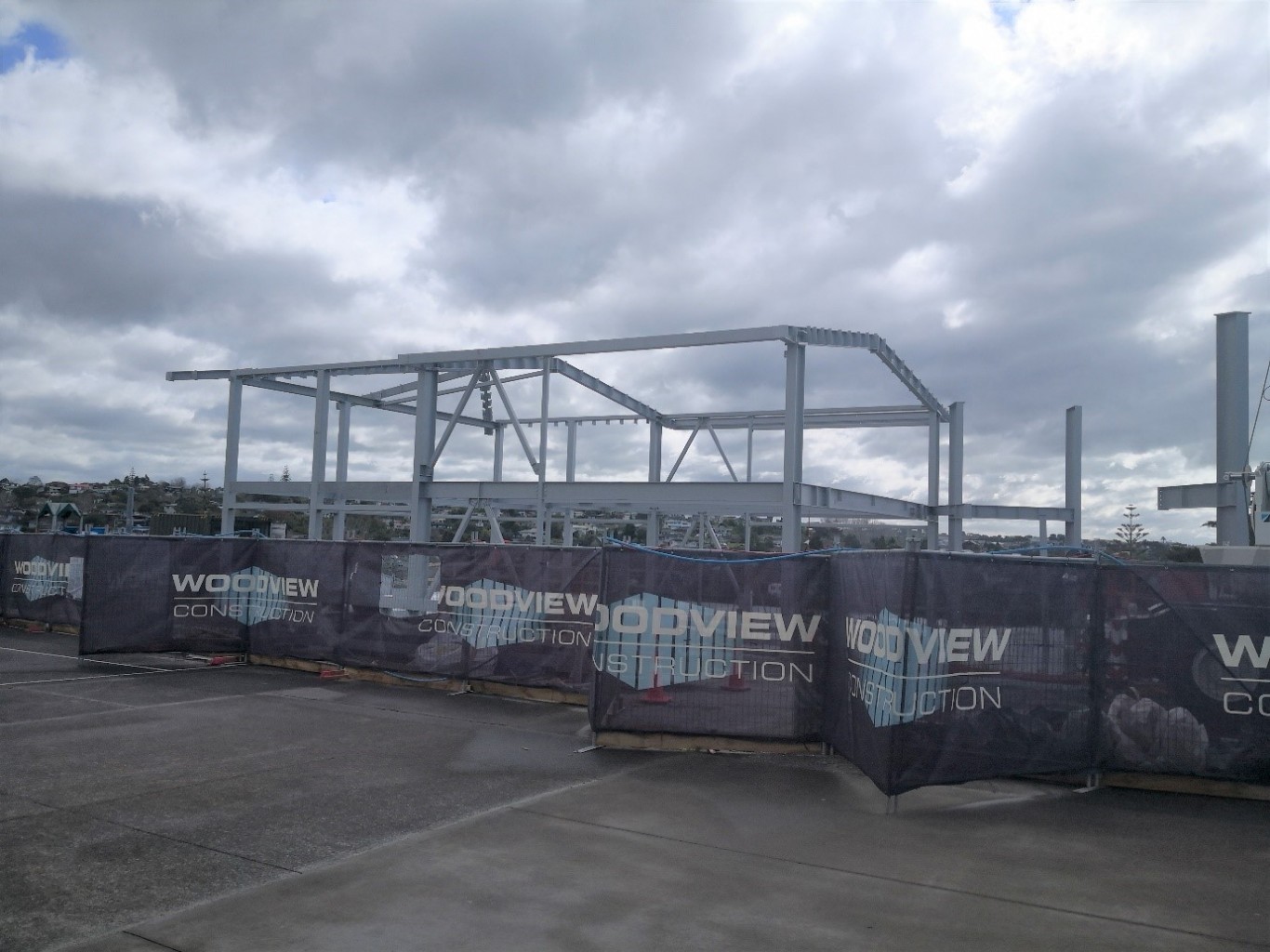 Please encourage and support your children with their online learning, please ensure that your children's wellbeing and happiness is your highest priority. I firmly believe that if children are happy and confident that learning happens more easily and more effectively.
Please stay safe, follow the Covid guidelines so that we can get back to a more normal life as quickly as possible and be kind to those around you.
My email address is [email protected]
Ngā mihi nui
Gary O'Brien
Principal
---
SCHOOL NOTICES
MEETINGS: All scheduled meetings for August have been cancelled. 
KĀHUI AKO TEACHER ONLY DAY: has been cancelled
PTA EVENTS: Disco postponed, new date TBC. Father's Day promo and Donuts for Dads cancelled. 
PHOTOLIFE PORTRAITS/CLASS PHOTOS/SIBLING PHOTOS: POSTPONED UNTIL TERM 4.  Once again we have had to reschedule our school photos.  The new dates are as follows: Class, portrait and sibling photos will now be held on Monday 23rd November and the Sports teams and Group photos will be held the following day on Tuesday 24th November.
2021 ENROLMENTS: If your child or someone you know has a child who lives in the Torbay School zone and who is turning 5 next year please urgently complete an enrolment application (available from our website or at the school office).
2021 OUT OF ZONE ENROLMENTS: Enrolment at Torbay School is governed by an enrolment scheme, details of which are available from the school office.  The Board has determined that four (4) places are likely to be available for Out of Zone Year 1 New Entrant enrolments next year.
CLOSING DATE for Year 1/New Entrant Out of Zone Applications is Wednesday 16 September 2020 and the BALLOT DATE will be Friday 21 October 2020 (if required).
PLEASE NOTE: The Board of Trustees will not consider any late out of zone applications for Year 1 New Entrant students starting in 2020 which have not been received before 16 September 2020.  If you have a child who is turning 5 next year with a sibling who currently attends student Torbay School and you have or are considering moving out of zone, please URGENTLY contact the office [email protected].
GENERAL INFORMATION

LOCKDOWN & TECHNOLOGY: Keeping your children engaged, learning and safe online can be overwhelming.  Our children's days have become a complex combination of online and offline learning. Starting at a very young age.  We understand that this can be scary and frustrating.   Staff at Torbay are always willing to help discuss these issues.  Please do not hesitate to contact any one of us.  Below are some of our tips/guidelines and recommendations.
ONLINE SAFETY TIPS for you at HOME
Keep the device in a

central location

such as the family room or kitchen

Do not let your child/ren use devices in their bedroom. 

This is very difficult to undo as children get older.

Be a

positive role model

and be aware that children like to imitate your behaviour.

Talk to your child about

potential risks

online.

Spend time online with your children.

  Take an interest in what they are doing. See where they surf, understand their interests, find out who they are communicating with.  Supervise uploading and/or commenting.

Create rules around using devices at home. 

(Set consequences if the rules are broken)

Set

time limits

for how much time they spend online.

Make it clear that together you will check their communications, work etc. to help ensure they are safe.

Check the device for security settings, safe searching etc.   Install safe search on your router.  media accounts.  The ministry of Education recommends N4L 

Free Safety Filter

for all Families. You can set up the filter on your child's learning devices.  Clear instructions on how to do this can be found at

switchonsafety.co.nz

.

Do not give out your passwords to change privacy settings or to buy apps and download games.

Teach children online safety, communication skills.  Treat the cyber world the same way as we would the real world (face to face).
What Device Should you get for your child?
We recommend chromebooks.  Cheap, quick start up, easy parental control, long lasting, easy to use
Noel Leeming Toolbox Click and Collect – click here
Some Facts around online gaming and social media
Too many of our students are playing games that are inappropriate for their age.

Some of the games we know students play at home:

Far Cry  (18+), Monster Hunter (12+) Dragon Ball Fighterz. (13+) Call of Duty: (17+). Grand Theft Auto (18+). Sea Of Thieves.(13+)  Fortnite (12+)

Fortnite

is 12+ and

not

appropriate for primary aged students

TIKTOK, Instagram, Snapchat, Twitter, Pinterest and Facebook is

13+

.  Our students do not have the skills to use these resources safely

YouTube and Google is 13+ (NOT for primary school aged students)

G Suite, for education including youtube, gmail, etc, is for all ages (managed school accounts)  This school account is not to be used for downloading or accessing games or social media.
DENTAL INFORMATION: Please see below an updated communication from the Auckland Regional Dental Service.
Please do not send any children to school who are unwell or have a fever.  We have had a recent case Chickenpox reported.
CHICKENPOX: If you suspect your child has chickenpox, please consult your doctor.  Children who have chickenpox must stay home for 1 week or until all blisters have dried.
HEAD LICE: Check your children's head for head lice and treat where necessary.
Tiritiri Y0/1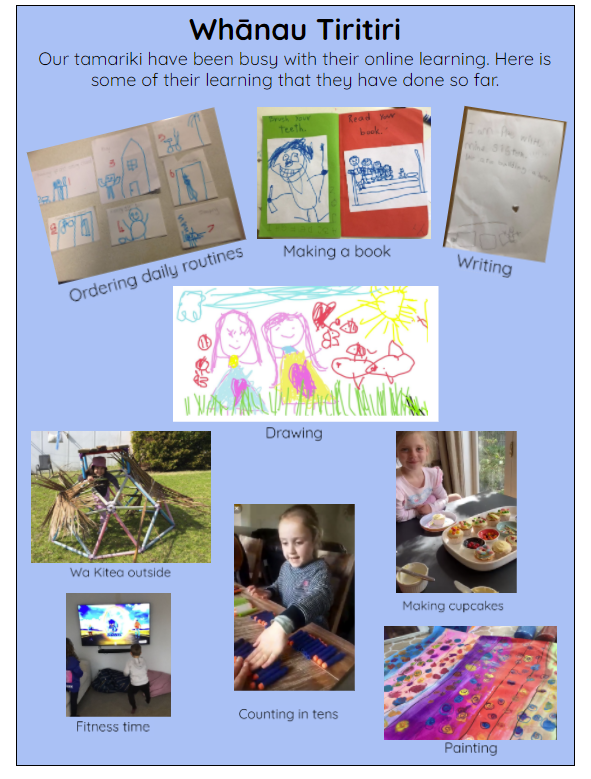 Rangitoto Y2
Kawau Y3
Room 7
Room 10 – For Conservation Week Mrs Buchanan asked her class each day to answer a question about our native animals. Here is some awesome writing from Brooke and Hannah.  The question was what is the main difference between a rainbow skink and our natives and how they might impact on our natives?
Stay up to date with all our fundraising events by following our Facebook page: "Friends Of Torbay School"

Long Bay College becomes a BYOD school
If you are considering buying a device to support your child's learning  at Intermediate and beyond, please keep in mind from 2021 Long Bay College is introducing compulsory Bring Your Own Device (BYOD) for students, starting with those beginning in Year 9. An appropriate laptop will be required. All information about BYOD, including LBC's specifications can be found at www.longbaycollege.com/byod

Print or Save this Post