IMPORTANT DATES AND EVENTS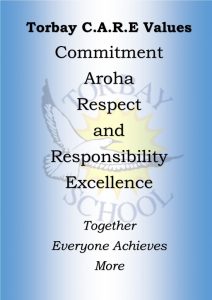 Torbay School Learning Powers – RIC

DEAR PARENTS
Tēnā koutou katoa
Torbay Challenge
Thank you for your wonderful support of the Torbay Challenge! It was fantastic to see so many parents, grandparents and other whānau at school to support the children with their fundraising run. Our final total raised for the day is still not yet available but it is clear that you, your family and friends have been very generous, and our school will benefit greatly from this event.
More importantly, the day was filled with laughter and smiling children who seemed to enjoy the course that had been developed for them. It was also great to see those parents who are holding on to their childhood wallowing in the mud as well.
I can't thank the PTA enough for the wonderful idea to replace our Chocolate Selling fundraiser with something that created so much enjoyment and gave our children a great physical activity alternative.  It was a huge effort on the PTA's part to organise and support the day in so many ways, it is greatly appreciated.  A great big shout out to the group of parents who came together under Vanessa Ibbot-Whites guidance to create the course. They dug holes, climbed trees and built things with enthusiasm, creativity and gave of their time selflessly, it will be hard to improve on that course in two years' time when we do it all again.
If your children registered for the Challenge and raised more than $10.00, they should have been on the website and selected their reward. If they have not done this yet, I urge you to get them to do so quickly to avoid disappointment. The rewards will be delivered to school in the coming weeks at which time we will arrange a system for distribution.
Placement for 2020
Thank you to all those parents who have contacted me regarding placements for next year. Today is the last day to contact me as we now have entered the process of placing children. I would also like to thank many of you for the lovely feedback about our teaching staff and the experiences your children are having here at Torbay. It is reassuring for us to hear that feedback.
New Building / Playground
The very first preliminary stages of our new building will start during the coming weekend. Our middle school and senior playgrounds will be demolished over the weekend as the new building will be built on this site. The middle school playground will be relocated to the area in front of rooms 17 – 20. The relocation will take approximately two weeks. The Senior playground will not be relocated, however, a new playground will start to be developed on the northern hillside, boundary of the school. This will take some time as it is in the planning stages at the moment. We will be using some of the elements of the Senior playground that we will be putting into storage. The building is due to start in January 2020.
Support Staff
Our Support staff work at the heart of our school alongside our teachers. They do very important work whether it be supporting children's learning or assisting the teacher to prepare for lessons and activities. They support children who have additional needs and are often called on to support during difficult situations. 
We have a larger than normal group of support staff and this is only possible because of the backing of the board who allow us to spend a significant amount of our operations grant on Support Staff salaries. I am in total support of this as our greatest resource here at Torbay is our people.
The group of support staff we have working at Torbay School are outstanding, they are flexible, adaptable people who bring an enormous amount of experience and knowledge to their roles. Their presence in our classrooms is highly valued by our teachers and children.
This week I am focusing on our support staff as we are at a critical stage in their pay negotiations. Support Staff are drastically under paid and I would like to implore you to bring pressure to bear on the government to improve their level of pay significantly. Alongside the collective award the government is also considering a pay equity claim that could see a significant move in pay rates. Support staff also, very often work from year to year on a fixed term contract that lack security of tenure.
I am very proud to say that our board has undertaken to work towards being a living wage employer and to ensure that our staff are employed under permanent contracts regardless of the negotiation outcomes. This work is currently in process.
Please support this NZEI campaign wherever and however you can. Whether it be in discussion with friends or writing letters or emails to MP's.
I thank you for your continued support of our school and all we do here, please do not hesitate to contact me about any matter.
My email address gobrien@torbay.school.nz.
Ngā mihi nui
Gary O'Brien
Principal
---
ACCOMPLISHMENTS 
KAI PAI to the following students who have shared their fantastic learning with us this week: Ruby P & Caitlin D Rm 5, Dylan B Rm 7, Oliver W Rm 24 Awesome work!
CONGRATULATIONS to the following tamariki who received certificates from their class teachers: Annabel & Alex Rm 1, Aryan & Arty Rm 2, Emme, Max P & Cruz Rm 3, Chloe & Tessa Rm 4, Max K & Jed W Rm 5, Imogen, Ryder & Abigail B Rm 6, Johanna & Liam Rm 7, Bianca & Jacques Rm 8, Kaelin & Isobel Rm 9, John & Reef Rm 10, Josh & Archer Rm 11, Jasper & Xander Rm 11b, Leo & Evan Rm 12, Jay & Kai, Rm 13, Riley & Larissa Rm 14, Greta & Toby Rm 15, Xander & Elijah Rm 16, Darragh, Elijah & Paige B Rm 17, Jack & Mia Rm 18, Isabella & Daniel Rm 19, Hudson & Isaac Rm 21, Isaish & Tyler P Rm 22, Puma & Maggie Rm 23, Brianna & Kay Rm 24, Erin & Alex Rm 25.  Well done!!
---
SCHOOL NOTICES
MEETINGS – The next New Parent Meeting will be held on Monday 18th November @ 9.30am in the staffroom.  The next B.O.T Meeting will be held on Wednesday 4th December @ 7pm in the Staffroom.   
THANK YOU COMMUNITY MORNING TEA – Tuesday 19th November 10.15 – 11am in School Hall. Don't forget to come along to our Thank You Community Morning Tea on Tuesday.  This is a Special Thank you to our school commuinty/whānau that have helped out during the year.  We can't do it without your support!! We look forward to seeing you there.
INTENTION TO LEAVE TORBAY SCHOOL –  If your child/ren will not be returning to Torbay School next year please email admin@torbay.school.nz  to advise as soon as possible. Thank you.
TEACHER ONLY DAY – PROFESSIONAL LEARNING As part of our Professional Learning for this year we will be having a Teacher Only Day on Monday, 9th December. The school will be closed for learners on this day. Fun Club will be open. Please contact Sandie or Thelma on 021 399 626 to book in.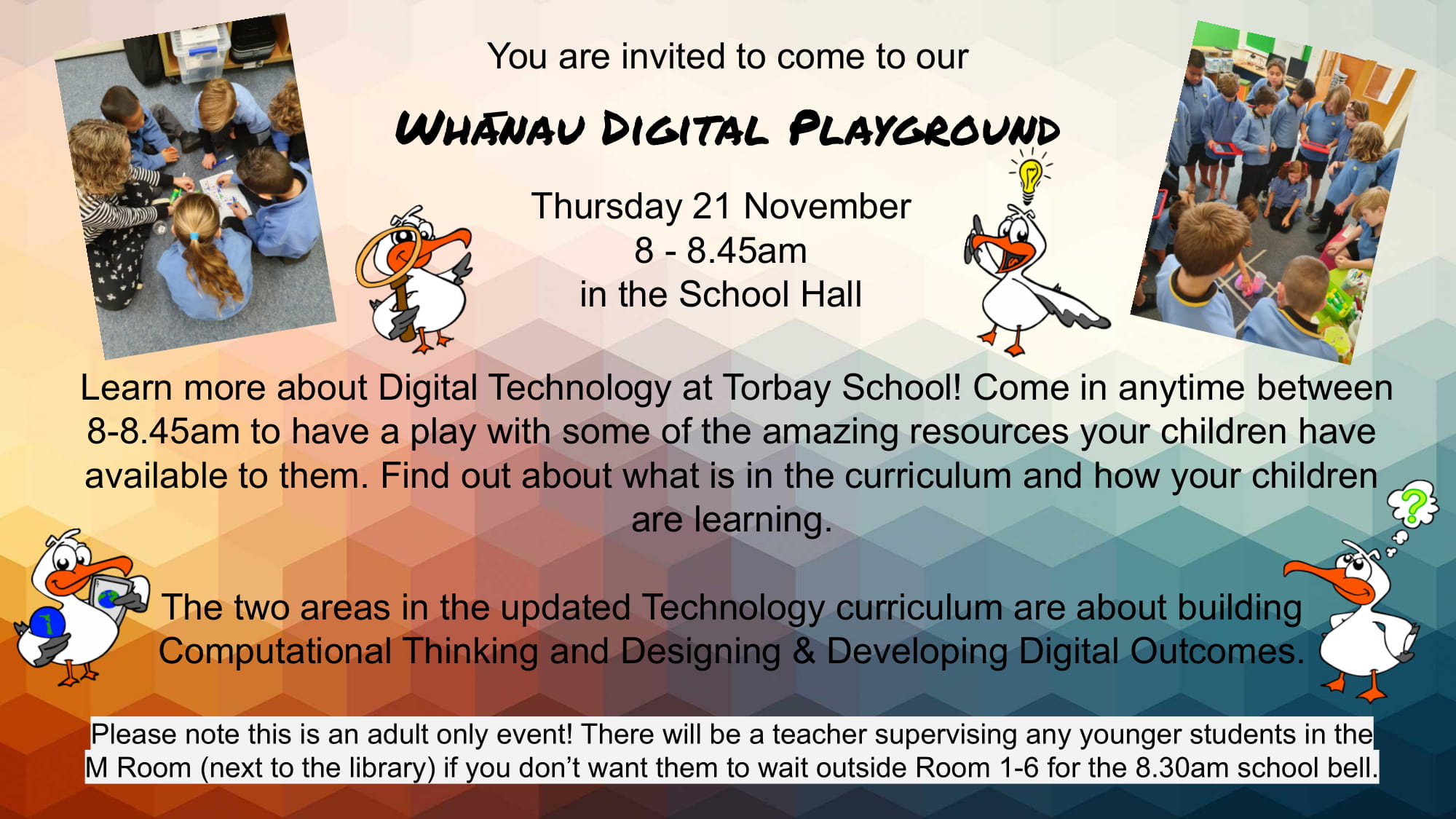 'Foster Hope' is a New Zealand charity set up to provide children who are going into foster care with an overnight backpack.  This is filled with basic items to make the transition more pleasant for these children.  
The Year 3 Kawau Team is pleased to be supporting this charity and putting into practise our CARE values.  
To find out more, please click on this link: 

FOSTER HOPE

.
Two of the items 'Foster Hope' would appreciate to go in the back packs are:
*Soft toys (under 30cm in length – new, or in very good/ clean condition).
*Towels (brand new – can be bought for as little as $5).
If you are able to donate a new towel, or clean/near-new soft toy, please place them in the boxes in Room 7 by Friday 29th November.
Thank you very much for your support,
The Kawau Team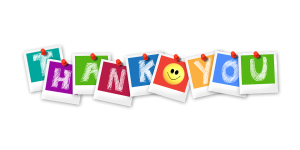 SCHOLASTIC LUCKY BOOK ORDERS – ISSUE 7 – Lucky Book Club Orders have closed and will be delivered to the school in the next couple of weeks.  ISSUE 8 – Brochures have gone home. Christmas is coming and there is some great gift ideas for children! Over the counter orders must be into the office by Friday 22nd November @ 3pm  or even easier, order online through the LUCKY BOOK CLUB LOOP by Monday 25th November at 9am. Any orders that are gifts need to be marked 'GIFT or HOLD AT OFFICE' please.  Thank for your support this year. We have added valuable resources to our School Library with rewards received from all your orders.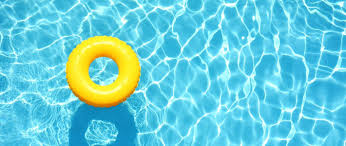 SCHOOL POOL KEYS – These will go on sale to our school community from 8.30am Tuesday 19th, November 2019. Cost $100.00 hire plus $20 refundable key bond (Total $120) 
NOTE: These will not be able to be purchased through the online shop.
(Sorry, no waiting list for keys and no keys will be issued until the pool contract is completed.)  


SCHOOL POOL INFORMATION:
Teachers will let you know which days your child is swimming.  

This year swimming caps must be worn for students who have shoulder length hair or longer. 

We encourage everyone to wear swim caps to keep our pool free from hair. 

You can purchase fabric caps from $3.00 from a variety of retail stores like Kmart.

 

A shower will also be installed for all swimmers to use prior to entering the pool. 

We also ask that you do not use beach toys in the pool.
We had several problems last year with hair and sand blocking our filtration plant causing us to close the pool on several occasions. Hopefully these new measures will ensure an uninterrupted swimming season.
Pool is open to the public who have keys from 4pm – 7pm on weekdays (3-4pm is used for cleaning and balancing the pool.) and weekends and holidays 9am – 8.30pm.
Please supervise your children at all times in our school pool. The Pool is under 24 hour camera surveillance for your security.
HATS & SUNBLOCK- Hats are now compulsory for students to play outside in the playground.  Please ensure all hats are named. New school hats are available from Janbells, Mairangi Bay and the school office.  As it is getting warmer, please sunblock your children every morning. Thanks for your support of being Sun Safe.
HEALTH ROOM REMINDERS: 
Please do not send any children to school who are unwell.
VOMITING/DIARRHOEA: Any children who have had vomiting or diarrhoea must not return to school until 24 hours after the last episode.
HIGH TEMPERATURES: For more information about fevers  Click here
HEAD LICE: Check your children for head lice as this is an ongoing problem. Children with eggs or lice will be sent home for treatment.
All aboard the Torbay School Polar Express

What: Browns Bay Santa Parade
When: Saturday the 7th of December at 5pm.
We are looking for Christmas enthusiasts to join us in making the Torbay School entry great.
If you would like to help with float making or just be part of the par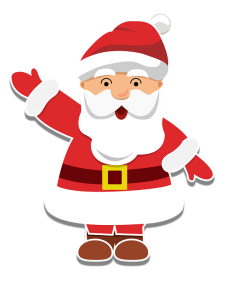 ade please us know. 
Thanks
Melissa and Kaye
mcraig@torbay.school.nz
kinns@torbay.school.nz
---
Photos from our Obstacle Course:  Photo credit – Kevin Lam