IMPORTANT DATES AND EVENTS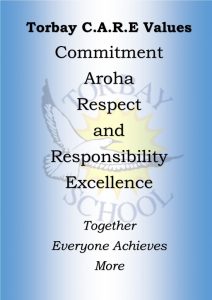 Torbay School Learning Powers – RIC

DEAR PARENTS
Tēnā koutou katoa
Welcome back to Term 4. The start to the term has gone very smoothly and the children look happy and very busy. Hopefully we will soon see some sun and I would like to remind you that it is compulsory for children to wear Torbay School hats this term. We will start to enforce this next week.
Placement for 2020
As we head towards the end of the year planning is well underway for 2020. Now is the time for parents to contact me with information regarding placement for next year. Any requests should be based around our ability to meet any specific needs your child may have whether they be learning, health or well-being issues. While we are aware of many of our children's needs, there may be something you consider important that we may not be aware of. I would like to emphasise this is not an opportunity to choose your child's teacher or classroom, or to ensure children stay with their friends, but to inform us of important issues that we should consider when placing your child. Please send these requests direct to me via my email [email protected]
Torbay Challenge
The Torbay Challenge will be held on Saturday 2nd November and we are hoping that this will not just be a fundraising opportunity but a fun day. It would be lovely to see this turn into a big picnic day for our community with lots of opportunity to socialise with other children and parents. Our PTA are putting a lot of effort into the day and in particular designing the obstacle course. If you have not received a fundraising package from school please let us know and we will supply one. All fundraising can be done online at https://schoolfundraising.co.nz/ just head to this page and register your child for the event. I look forward to seeing you there on the day.
Walk to School
I would like to remind everyone of the opportunity tomorrow to walk to school from Francis Church car park in Finchley Road. We will gather there at 8.15am tomorrow morning and we will leave for school at 8.30am. Be bright be seen. Wear something bright in your hair, on your shoes or on your bag. We see walking to school as a healthy option and we would like to encourage as many children as possible to join our walking school buses.
I am looking forward to another fabulous term of learning and fun. Thank you for your continued support of everything we do. Please do not hesitate to contact me on any matter.
Ngā mihi nui
Gary O'Brien
Principal
---
SCHOOL NOTICES
---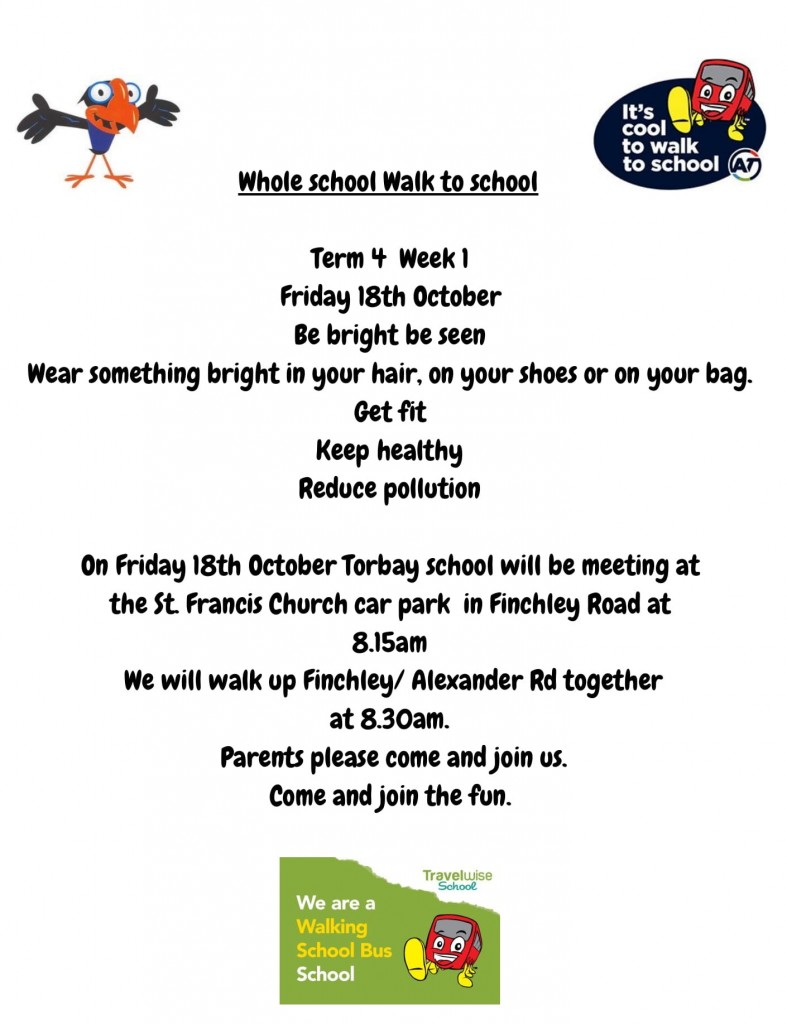 ---
MEETINGS – The final PTA meeting for 2019 is on Monday 22nd October at 7.30pm, email Megan Sadler at [email protected] for venue details. New members welcome.  The next B.O.T Meeting will be held on Wednesday 30th October @ 7pm in the Staffroom.   The next New Parent Meeting will be held on Monday 18th November @ 9.30am in the staffroom. 
TEACHER ONLY DAY – PROFESSIONAL LEARNING As part of our Professional Learning for this year we will be having a Teacher Only Day on Monday, 9th December. The school will be closed for learners on this day. Fun Club will be open this day. Please contact Sandie or Thelma on 021 399 626 to book in.
SCHOOL FEES – A reminder that if you are paying off your annual activity fees and donations – the last instalment was due on the first day of term.
Activity fees $23 per instalment
Donation (1 child) $45 per instalment
Donation (2 children) $80 per instalment
Donation (3 children) $107.50 per instalment
PAYMENT OPTIONS Payments can be made by cash/cheque, EFTPOS, credit card (add $1) at the school office, or electronically through our online shop. This can be reached through the SHOP button on the school website's homepage www.torbay.school.nz 
RECEIPTS Also a reminder that the school's receipt policy is to only issue receipts for donations, school fees paid by cash. or on request.
Below are Torbay's School Uniform items – please ensure that students are following these requirements. 
Please note:
School bucket hats (Black or Blue) are compulsory Terms 1 and 4.

Students are permitted to wear any tidy plain black leggings, skirts, skorts, trousers or shorts – NO denim jeans/skirts/shorts.

Plain sensible shoes (such as sneakers or sandals) that the student can put on/take off themselves preferably black or white in colour – No boots, crocs or jandals/thongs.

Socks are to be plain black, blue or white socks – NO long socks.

Students can wear plain black, blue or white short sleeve thermals or singlets under their school polo in winter months.

All uniform items are to be clearly named. Student's name can be embroidered under the logo (or on the back of hats) in black, yellow or white cotton on school uniform. Contact the school office for further clarification.

WHEELS DAY Y1-4 STARTS FRIDAY 25TH OCTOBER  
– Bring along your scooters, skateboards, roller skates or roller blades 
(Sorry, 
NO BIKES).
You can bring your wheels but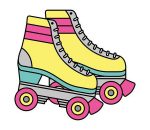 will only be allowed to ride if you are wearing a helmet and shoes. Please make sure your child's wheels are named. Your wheels can only be ridden on the top court by the swimming pool. They can't be ridden at morning tea or before school. Come along and join the fun. 
PLEASE NOTE: Wheels 
Day will be held every Friday for Years 1-4 after lunch eating. Only on Waterwise Fridays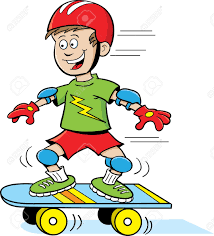 NZ SHAKE OUT 2019 – Today we participated in the New Zealand ShakeOut. This was to help prepare our tamariki in the event of an earthquake. Below is what we practiced:
DROP down on your hands and knees. This protects you from falling but lets you move if you need to.
COVER your head and neck (or your entire body if possible) under a sturdy table or desk (if it is within a few steps of you).
HOLD on to your shelter (or your position to protect your head and neck) until the shaking stops. If the shaking shifts your shelter around, move with it.
If there is no shelter nearby, or you are outside, DROP down on your hands and knees and COVER your head and neck with your arms and hands, and HOLD on. If you are unable to drop, brace yourself in a chair or wheelchair (lock your wheels) and cover your head and neck with your hands and arms.
TYPES OF EMERGENCIES
Floods, storms, earthquakes, tsunami, volcanic eruptions, and landslides can be
frightening because they strike at any time and often without warning. Here is a link http://www.whatstheplanstan.govt.nz/ to explore the types of emergencies and learn better ways to prepare.  
SCHOLASTIC LUCKY BOOK ORDERS – ISSUE 7 – Lucky Book Club Order forms have gone home with your child/ren.  For any parents wanting to order books the closing date for orders is Friday, 1st November 2019 at 3pm. Thank you for your support, with every order our school benefits.  
PHOTOLIFE SPORT TEAM/GROUP PHOTOS – Online Ordering Shoot Key Codes have been handed out. Please use this unique code to view your child/ren's team or group photo online. Our School's FREE DELIVERY period expires at MIDNIGHT on SUNDAY 3rd November 2019. Place your order within this time frame to receive FREE DELIVERY via the School. 
SCHOOL LUNCHROOM – is open on Wednesday, Thursday and Friday's.
SECOND HAND UNIFORM SHOP – The second hand uniform shop will be open in the hall between 8.30am – 8.55am and 3pm – 3.30pm on Thurs 14th November & Thurs 12th December. If you have any good condition uniforms you wish to donate please drop them at the school office.
TORBAY SCHOOL HEALTH and PHYSICAL EDUCATION QUESTIONNAIRE 2019 – Please click on this link to fill out the questionnaire. Thank you in advance for taking the time to support the development of the Health and PE Curriculum at Torbay School.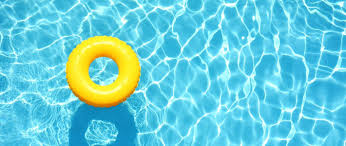 SCHOOL POOL KEYS – These will go on sale to our school community from 8.30am Tuesday 19th, November 2019 $100.00 hire plus $20 refundable key bond (Total $120) NOTE: These will not be able to be purchased through the online shop
(Sorry, no waiting list for keys and no keys will be issued until the pool contract is completed.)

HEALTH ROOM REMINDERS: 
Please do not send any children to school who are unwell. 
STREP THROAT:

There have been a few cases of Strep throat at school recently. Strep Throat is contagious, therefore, if you are concerned that your child has Strep Throat please see your doctor. For more information visit https://www.healthline.com/ health/strep-throat
VOMITING/DIARRHOEA: Any children who have had vomiting or diarrhoea must not return to school until 24 hours after the last episode.
HIGH TEMPERATURES: For more information about fevers  Click here
All aboard the Torbay School Polar Express

What: Browns Bay Santa Parade
When: Saturday the 7th of December at 5pm.
We are looking for Christmas enthusiasts to join us in making the Torbay School entry great.
If you would like to help with float making or just be part of the par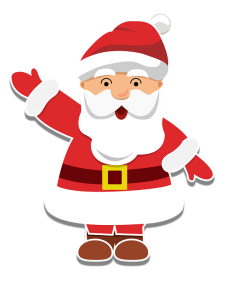 ade please us know. 
Thanks
Melissa and Kaye
[email protected]
[email protected]
---
CHESS IS BACK AT TORBAY SCHOOL FOR TERM 4
CLASS DETAILS: Sessions will be held on Monday's from 3.10 pm to 4.10 pm in the Multimedia Room starting Mon 14 October 2019. The last session will be held on 16 December 2019. The fee is $110 for the term.
REGISTRATION: If your child would like to be part of this for TERM 4 please visit our website: www.chesspower.co.nz/register
It is easy to register. Just choose your school and fill out the online form. Payments can be made by credit card.
---
PRODUCTION FEEDBACK
"We just wanted to pass on our praise after going to the production on Thursday night.
What a well written script, amazing song choices, great costumes, we loved the stage and back drop, awesome lighting, great fudge and cupcakes, fabulous acting and singing, great team work and overall very enjoyable.
Absolutely loved the 'We're not going to take it' song. Too cute!
Well done Torbay School, you are amazing!"
---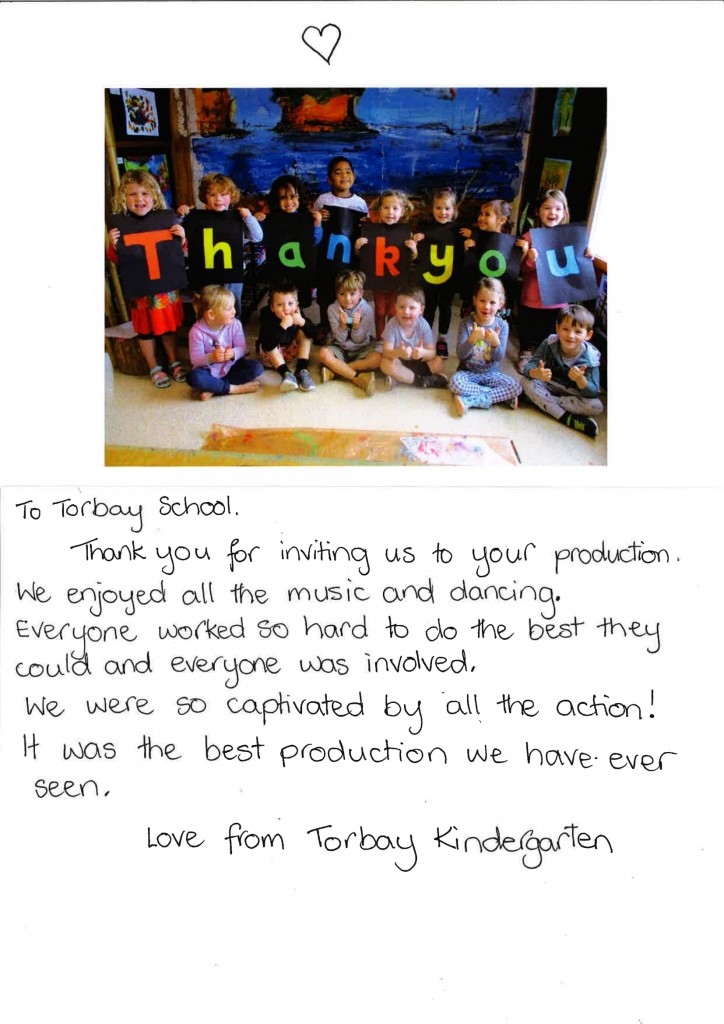 ---
"Thank you for all your hard work going above and beyond for the kids, the production was amazing.
I am so grateful to have my kids in a school that invests so much into their life.
Thank you"
---
SPORTS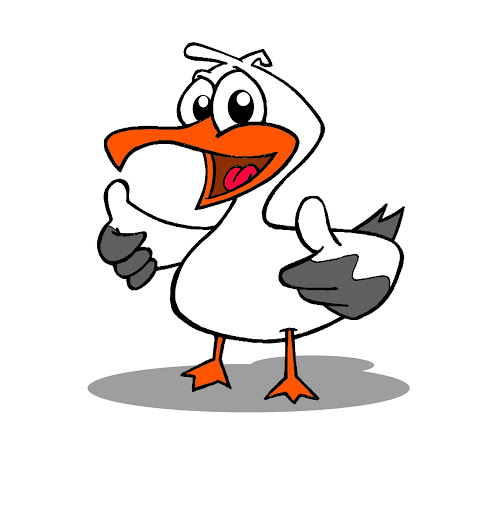 SPORTS UPDATE TERM 4 – WEEK 1
Welcome back to to Torbay School's sporting scene.
It was wonderful that some touch teams managed to get together and train during the school holidays. Unfortunately due to stormy weather and flooded fields all of our games were cancelled this week. Onward and upwards from now and we look forward to supporting our 11 teams participating in touch rugby this season.
Tonight we are hosting Netball Prize Giving in the school hall to celebrate our winter netball season. We look forward to seeing all the players, coaches, managers and supporters. PLEASE REMEMBER TO WEAR YOUR SPORTS UNIFORM TO PRIZE GIVING!
Spring Netball starts this Saturday. We have had a great response with 13 teams, that's nearly 100 children participating and are especially pleased with Y1 and Y2 children who are giving it a go for the first time.
Summer hockey registrations are still open. We really encourage any new players who would like to give hockey a go to sign up. The season is shorter (6 weeks), the weather is better and it is a great opportunity to get a 'feel' for the sport.
Little League, Miniball and Basketball continue their trainings and games after the holiday break. The children are making wonderful progress with their skills and we are very grateful to everyone who gives up their time to support trainings and games.
We have 2 Flippaball teams in term 4 and we wish them best of luck for their games.
To make things easier we have changed the way how to register for sports at Torbay School. This can now be done on KINDO (our shop) – register and pay at one spot, at the same time.
If you have any outstanding sports fees, please settle these as soon as possible.
Helpful websites: www.localtouch.co.nz, www.kidzplaynetball.co.nz/information/2019-springleague, https://netballnorthharbour.co.nz/springleagues.php,
http://www.harbourhockey.org.nz/Summer-Hockey-1/Primary-Intermediate
If you need any help regarding sports at Torbay School please contact Monika Benkovic, our Sports Co-ordinator [email protected], or visit our website www.torbay.school.nz
---
PLAYER OF THE DAY: 
Basketball – Torbay Kiwis: Albert J (20 Sept) & Brooklyn D (27 Sept) 
Miniball – Torbay Tornadoes: Caleb M (17 Sept), Finn M (24 Sept) &  Cooper R (15 Oct)

Little League – Torbay Bulls: Reeve B (19 Sept) & William M (26 Sept)
 LATEST SPORTS PHOTOS:  Hockey Prize giving
Stay up to date with all our fundraising events by following our Facebook page: "Friends Of Torbay School"
COMMUNITY NOTICES 
Halloween is fast approaching and once again the residents of Alexander Ave will be popping out the decorations and getting into the spirit of the night! In recent years the numbers have grown a bit, and as you can imagine, the cost of feeding the ghosts and ghouls has grown considerably. This year the residents again would be very grateful for community donations of commercially made, individually wrapped candy to assist with these increased numbers. If you wish to donate, the team at Scout Café in Torbay have kindly offered to be our central donation drop off point again this year. Your kind donations are what make this community event possible, so we thank you from the bottom of our cauldron's for supporting us with this.
There will be a few extra food carts on the street, so bring along your eftpos card if you fancy feeding the kids whilst on the run, and we hope to have a local school do a fundraising sausage sizzle. We also wish to keep the traffic to residents only for the safety of the children so respectfully ask that you don't drive on the street during the evening. Please keep your eye out on the Torbay and Browns Bay Facebook pages for regular updates. We will see you after 5.30pm on Wednesday 31st! Happy Haunting!!!
The residents of Alexander Ave.
---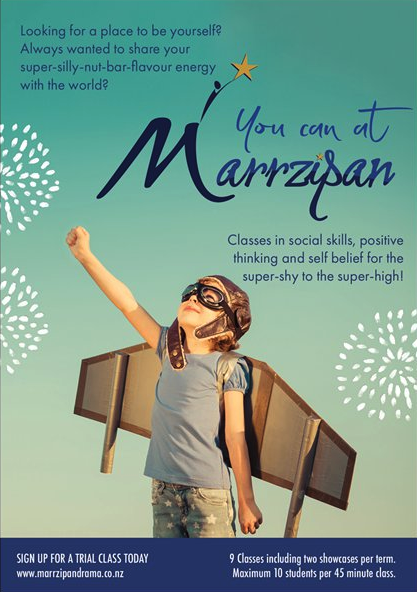 ---

Print or Save this Post