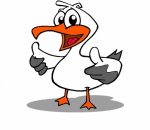 HELP needed!!
Nearly half way through the term and we have lots of exciting programs and activities for students at Torbay School.
To run these activities and programs successfully we need your help!!!!
This is how you, whānau, neighbours, uncles, aunts, big brothers and sisters and everyone else can help. 
SPORT – https://www.torbay.school.nz/sports/
When: 

Depending on sport

What:

Rippa rugby, Basketball, Miniball, Touch, Football

Who:

Please contact Monika on

[email protected]

 
GARDEN TO TABLE  – http://www.gardentotable.org.nz/the-programme
When: 

Wednesday 9.00-10.30   11.00 – 12.30  

What: 

Supporting planting in vegetable garden or helping students cook in the kitchen

Who:

Please contact Vanessa on

[email protected]

 
PMP –  https://www.torbay.school.nz/perceptual-motor-programme-pmp/
When:

Mon – Thursday  9.00-10.30

What:

In the hall supporting teacher and students

Who:

Please contact Debbie 

[email protected]

 
PRODUCTION – The Story of Māui and Ra
When:

Varying times throughout the week depending on help

What:

Costumes, background, technical lighting etc, props

Who:

Contact Nic or Danielle

[email protected]

 

[email protected]

 
PTA – https://www.torbay.school.nz/pta/
When:

Varying times when needed.  Meeting once a term.  

What:

Help with school fundraising and community events

Who:

Please contact Gary for building of obstacle course

[email protected]

 
Please contact PTA  [email protected] 
CLASSROOM, LIBRARY AND RESOURCE ROOM
When:

Depends on availability

What:

Reading with children, cutting and gluing, putting away books & prepping new books

Who:

Contact classroom teachers or office

[email protected]

 
ROAD PATROL
When: 

8.30-9.00am or 3.00-3.15pm  Monday -Friday

What:

Help and support student on crossing to keep everyone safe

Who:

Please contact Jenny Southward 

[email protected]

 

Photos of recent events
Book fair, Learning Conversations, Sport, Garden to Table, Inflatable Football, Rippa Rugby, Mathex, Class trips

Print or Save this Post