Kia ora,
As we reach the halfway point of the school year, we look back on   what our tamariki have been up to in their respective sports. As always a big thank you to all of our coaches and managers. Sport here at Torbay would not be possible without you. All your time and effort is always greatly appreciated.
Splash Polo: Ka Pai to all of our tamariki who have been battling it out in the pool over the last term! A special mention goes to our Torbay Kina & Torbay Ika who won their division last weekend! Torbay Kina also went a whole season undefeated!
Are you interested in registering your child for term 3? Please check your emails or the   sports board outside the PE shed for more information on how to register.
Basketball: Well done to all of our Little League, Miniball, & Basketball teams for competing over the last two terms. Good luck to our Torbay Thunder! Our Year 6 team will be playing in the final on Friday afternoon.
Congratulations to our Torbay Rockets who won the division 1 final this week! Also well done to the Torbay Nets & Torbay Warriors for battling hard and coming on top in their final placing games.
Information to register for the term 3 & 4 season will be out after the school holidays.
Rippa Rugby: In week 7, we had 95 students attend the Rippa Rugby Festival at Windsor Park. It was great to see so many of our students represent Torbay School. It was also great to see so many parents on the sidelines cheering our teams on. The day was full of laughs, smiles, & fun! Students will attend the 2nd Rippa Rugby Festival next term on the 3rd of August.
Netball: Ka pai to all of our netball tamariki on completing their grading this past term. Good luck to all for the competition games!
Hockey: Congratulations to all of our hockey teams on a fantastic term of hockey! Keep up the great work. Hockey will be back in action next term.
Softball: Last week we had North Harbour Softball come in and lead our senior school through a taster session of what to expect if they register for the after school programme. Please see the flyer attached below for more information.
Chess: Is your child interested in Chess? Chesspower will be back in term 3! Please see the attached notice below.
Junior Cross Country: Junior Cross Country is coming up fast! It has been great seeing many of our students practising in the mornings and afternoons getting ready. Junior Cross Country will be held here at Torbay School the afternoon of August 4th, Friday week 3.  More information will come home at the start of next term.
Senior Cross Country: In week 7 we held our Senior Cross Country. Well done to all of our senior tamariki for pushing themselves to do their best. It was a great day in the sun. A big thank you to all of our parents who came down and cheered our students on.  The following students placed in the top 6 in their respected race and got to represent Torbay School against other schools in our cluster.
8 Year Old Girls
8 Year Old Boys
9 Year Old Girls
9 Year Old Boys
10+ Year Old Girls
10+ Year Old Boys
1. Mika H

2. Milla S

3. Savannah L

4. Hannah R

5. Evie H

6. Kelly-Rae K

1. William R

2. Max H

3. Fletcher BP

4. Dylan B

5. George K

6. Jesse H

1. Neva T

2. Isabelle S

3. Anna E

4. Greta B

5. Madison M

6. Ruby F

1. Flynn BP

2. Harley S

3. Nate J

4. Max S

5. William W

6. Jay Leith

1. Esmee G

2. India R

3. Mila B

4. Charlotte M

5. Sienna D

6. Sienna C

1. Isaiah S

2.  Lachlan V

3. Levi C

4. Benji B

5. Stig Z

6. Theo E
Interschool Cross Country: Ka pai to all of our students who represented Torbay School last week for Interschool Cross Country at Long Bay Reserve! It was great to see you pushing yourselves to do the best you can. Well done to the following students for placing in their respective races and earning points for Torbay School to finish 4th out of 11 schools!
8 Year Old Girls: Savannah L 6th Place
9 Year Old Girls: Neva T 5th Place
9 Year Old Boys: Harley S 3rd Place
10+ Year Old Girls: Esmee G 4th Place
Photos: Here is a link to photos taken throughout the term.
Torbay Sports Hoodies: If your child plays sports for the school and you would like to purchase one, they are available on Kindo under the sports tab. Orders will be closing Friday 28th July at 3pm. These hoodies can be worn at any Torbay School sports event (Rippa, Netball, Interschool  Events etc) but not as a replacement for our school uniform.
Unnamed hoodie is $50
Named hoodies is $58
Sport Photos: Photo Life will be back at Torbay on the 21st of August to do Team photos. Students who play netball, basketball, splashpolo, and/or hockey will need to bring their sports uniform to school with them.
Player of the Day: We would love to celebrate these players each week. If you coach or manage a team please don't forget to send in your weekly nominations for player of the day so that they can be mentioned in our school newsletters.
If you have any questions, please email Sam Coyle – [email protected]
Ngā mihi,
Sam Coyle
Physical Education Teacher and Sports Coordinator
---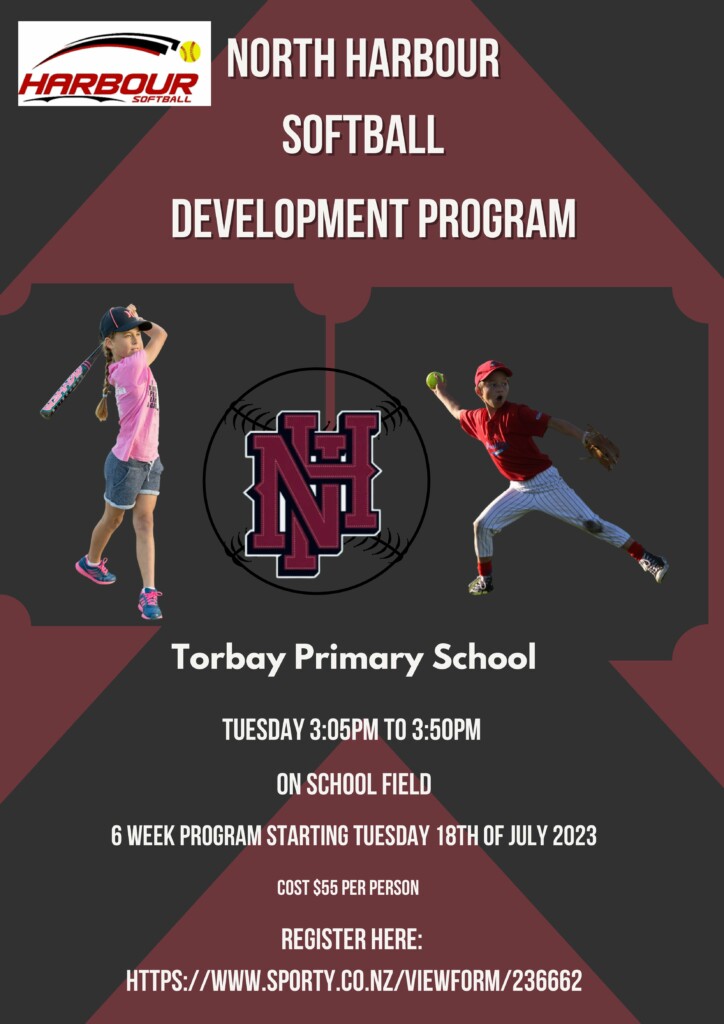 Print or Save this Post