IMPORTANT DATES AND EVENTS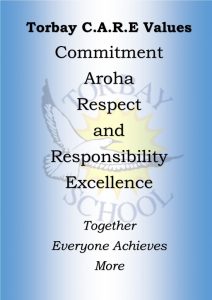 Torbay School Learning Powers – RIC

PRINCIPAL'S MESSAGE
Tēnā Koutou e te whānau
Here we are at the end of Term 0ne 2023. I have been so pleased with how the school has settled this year. Our children are largely contented and engaged in learning on a daily basis and the atmosphere around the school is positive and vibrant.
Staff, Parents and Whānau
A big shoutout to our staff who work so hard to make learning exciting and interesting for your children. A walk around our school at any given time of the day presents children involved in a large range of diverse learning activities that I believe is a strength of Torbay School.  I know that our staff have been impressed by the children's application and their appetite for learning this term.
A huge thank you to our parents and whānau for your support during the term. We rely on you so much to ensure many of our activities happen.
To the parents who volunteer for our road patrol week in and week out, some of you whose children do not do road patrol, we are so grateful. This is a vital job and keeps our children and whānau safe.
Our three senior camps have all been held in this term and have all been outstanding successes. Without parental support, many of who stayed overnight, these events would not take place. They are wonderful learning experiences for parents, children and teachers alike.
Our basketball and waterpolo teams have been in action this term and many of our winter codes will start next term. Coaching teams is a demanding role and we and the other parents involved are grateful to those parents who fill these roles.
Our year 6 programmes of Garden to Table and Waterwise would simply not be possible without the input of our parent helpers. These are two outstanding programmes that once again survive because of our volunteers.
A very special programme that takes place every Friday morning is our reading nest for year 3 children. A group of local retirees mostly from the Mayfair Retirement Village spend the morning reading with children. This is a wonderful programme that warms my heart every Friday and I thank our very dedicated volunteers who seldom miss a Friday morning doing wonderful work with our children.
Our PTA is an extraordinary group of parents who give up a great deal of time to help not only fundraise for the school but also create terrific opportunities for the community to come together.
We also have volunteers who come in to support our PMP programmes in year one and two and parents who volunteer in our classrooms.
Sorry for the long list and I am sure I have missed some out, sorry for that too, but this list alone shows that we are a very lucky school and our children are very fortunate. Thank You!
Staff Changes
I am very pleased to welcome Kylie Wilson back to the school following her maternity leave. Kylie has re-joined the staff as the Tiri Tiri Team leader replacing Nikki Macbeth who is now our Deputy Principal. I would like to congratulate Kylie on her promotion to Team Leader and know that she will do a fabulous job in this new role.
I am however a little sad to announce that Chris Martin who has been a Learning Assistant at Torbay for the last 5 years will be leaving us on May 4th next term. We thank Chris for the fantastic work he has done over the last 5 years, he has been a real asset on our team, and we wish him all the very best for what lies ahead.
Reminders
It is our practice that on the first Monday of every term we hold a Whakatau (Welcome) for all our new whānau whether they be children or adults. If you have joined the school after the first day of Term 1 this year you should have received an invitation. Please contact us if you have not done so.
As previously advertised and explained we are holding a Staff Only Day on Monday the 1st of May. The school will be closed on that day, and we thank you for arranging alternative care for your children.
We also remind you that ANZAC Day is this year being held on Tuesday 25th of April, the second day of term and that we will be closed on that day.
I hope you all have a safe, wonderful holiday break and look forward to the second term and all it brings.
As always do not hesitate to contact me on any issues.
Nga mihi nui
Gary O'Brien
Principal
---
ACCOMPLISHMENTS 
CONGRATULATIONS to the following tamariki who received certificates from their class teachers: Miriama, Mila, Lochlin & Isaac Rm 1&2, Ben, Elsa, Handre & Arthur B Rm 3&4, Yara, Lienke, Toby & Levi Rm 5&6, Peyton, Chris Rm 9, Jackson and Emma Rm10 Andre & Maverick Rm 12, Lilah, Jaxon, Bua & Lino Rm 13&14, Eva, Heath, Wolf & Maitena Rm 15&16, Benji, Tilly, Amelie & Brody Rm 17&18, Toby, Michael, Tristan, Sophie & Reuben Rm 19&20, Maru, Jaxon, Onyoo & Liam Rm 21&22, Braden, Claire Z, Cruze & Gwynnie Rm 23/24, Lottie, Liam, Harry, Sophia, Alexander & Megan Rm 25&26, Henry, Xander, Riley & Lily Rm 27&28. Ka pai!!
REO AWARDS – For showing enthusiasm and using Te Reo at school – Lucy Rm19, Myra Rm20, Mason Rm20, Avyleen Rm13, Ella Rm13, Isobel Rm13. Tino pai!!
KA PAI to the following students who have shared their fantastic learning with us this week: Braden R23, Michaela Rm17, Harry, Charlie & Dylan Rm 1&2, Lachlan Rm 17  Awesome work! 
SCHOOL NOTICES
TORBAY SCHOOL SPORTS HOODIE ORDER – If your child plays sports for the school and you would like to purchase one they are available on the online shop under the sports tab.  Orders will be closing on Friday 28th April @ 3pm.  These hoodies can be worn at any Torbay School sports event (Rippa, Netball Tournaments etc) but not as a replacement for our school uniform.
Unnamed Hoodie is $50
Named Hoodie is $58
PHOTOLIFE SPORT TEAM/GROUPS PHOTO SHOOT – PhotoLife will be taking your Class and Portrait Photos on Wednesday 26th April 2023.  Every child will be photographed individually and in their class group. When photos are ready for printing, students will bring home their own unique shoot key. Simply follow the steps to view and purchase your photos. Sibling photo request forms have been sent out via email. Please complete ONE form for EACH family and return to school before photo day.
FUN CLUB at Torbay School holiday programme:   For our daily planner and enrolment details see our website www.afterschoolfunclub.co.nz
17 – 21 April  7.30am – 5.30pm.  $44.50 per child per day.
May the 1st Teacher Only Day – Fun Club is open.
TEACHERS ONLY DAY – Monday 1st May 
MEETINGS –  The next BOT Meeting will be held on Wednesday 10 May @ 7pm in the Staffroom.
YEAR ONE
As part of the Year One inquiry, we have been learning about insects. We have been investigating the ways in which insects project themselves, what microhabitats they live in and learning about the different parts of an insect.
We have been making, creating insects and using computational thinking to create a set of instructions with digital technology. Students have been learning to follow a set of instructions, developing literacy skills and using mathematical directions to complete tasks.
Here you can see students using 'Sphero and Bee-Bots' as programmable robots to support their learning. Students worked together to create codes to help their 'insect' get to their habitat. Students also made insects using found material, just like the Japanese artist Raku Inoue!  We are now in the process of making our Bee-Bot / Sphero look like insects to create stories and develop oral language skills.
Year 6 Camp
The Year 6 Camp was a fantastic success.  Check out some of the action below:
Whānau Rangitoto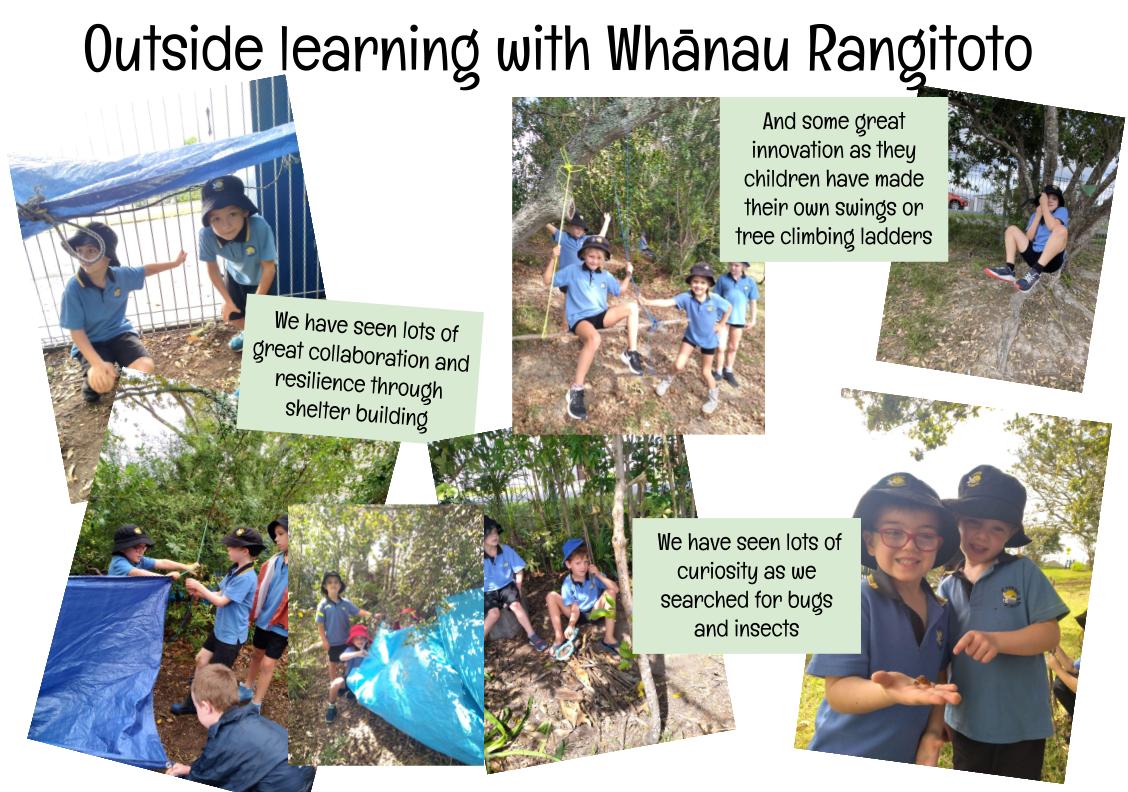 Creative Writing by Nadia Rm 18
"Uh ah" I could barely open my eyes…
I felt a sudden shock.
"Ahhh uhh ahh huh-where am I!?" I found myself showered in sand on what I thought was an inhabited island..
I noticed my vision was fading as if something happened. Suddenly everything turned black. I crashed to the ground..
Hours later I woke up to find my vision getting better, but most importantly where was I? 
I picked myself up as I searched around, just a moment later I found some remains of a ship that had sunk nearby. 
The moment I saw the sail in the sea I had a flashback. 
"Hurry up!!"
"Jump!"
"We're gonna die!"
The waves were too big, the tide was too strong, the wind was howling. I remembered looking at everyone's flabbergasted faces.  
At that moment I knew I was Jay Cook! 
My weak eyes opened. I looked at the remains of the ship. I ran off. 
I ran through the trees. 
"Help! Is anyone here!? Help!"
I shouted at the top of my lungs. Nobody replied. I knew I was stranded and there was no hope, but I couldn't just give up.
I collected some stones and placed them to write a sign – SOS.
"SOS Help! Somebody Help please" 
Tears burnt through my cheeks as I screamed. 
I prayed for my family to have a good life since I probably won't see them again. 
How was I gonna survive? I'm wet, cold and hungry. 
"Wait?"
I rubbed my eyes.
"Is that a boat?"
I rubbed my eyes again. It was an actual boat!
"Help! Help!" "Ugh"
I rushed over to the shipwreck remains.
I grabbed the heavy metal pole. I pointed it to the sun hoping it would reflect. I waited…
After a while of shouting and pointing I gave up, They didn't see me.  
Dusk was hitting and I was starving. I searched across the island as the sun settled down. "Ah Ha Yes!" I found some bananas that should last me the night.
I really wanted to rest in my silky soft bed at home. Instead of dreaming about my soft bed I searched for leaves. Unfortunately the sun went down pretty fast so I couldn't find a cave. What I found was good enough. Some leaves, stones and sticks were okay I guess.
But then it hit me! I needed to make a fire! I used the materials I was going to sleep with to make a fire. I ended up matching sticks and stones together and surprisingly it worked. I then laid myself in the cold-ish sand dreaming of home.
I woke up to a harsh feeling as if I were burnt. "AHH MY ARM!" My vision cleared and it was still dark. My arm was Painfully burnt in the middle of the night! 
The fire wasn't a really good idea was it? I needed a medical pill for pain relief but where would I get that? I barely made it through the night, but hey I'm still here aren't I? The sun shined bright as bright as my burn on my left arm. I wanted to get a dip in the beautiful sea since it would help my horrible wound. I took 3 breaths before entering the water. 
" 1, 2, 3. AHHHHHHH"
I jumped out of the water. "Ugh ah" The pain almost made me faint, wait maybe it did? Yep it did…
"Hello? Are you okay?" 
"Mel, I think we should take him on the boat." 
"jee look at his arm!" 
"AHH" I woke up frightened. My eyes cleared "Oh My Hey help!" I couldn't believe my eyes. "Save me please!" I shouted.
"Oh okay, calm down please" I took 3 breaths, 1..2…3.
"My name is Mel and this is Fep, we were on our way to Tonga but then we saw some remains of the trip leading to here." Mel said, lifting my arm carefully. 
"Um well you good buddy?" Fep said, looking directly at my arm. 
"Well let me see, I was involved in a shipwreck, washed up to the middle of nowhere, burnt my arm, and just fainted. I think I'm ok Fep." I said sarcastically. 
"Yep I-um I'm sorry" Fep backed away. 
"Alright let's go" Mel and Fep slowly lifted me up. They handed me a warm blanket and we set off. I was finally going somewhere safe, I would get to see my family again! 
"So matey where did you come from?" Fep asked curiously.
"Um well we sailed from Brazil and our destination was supposed to be the Philippines, and then we hit a storm. But I am not from Brazil, I flew from Texas."
"Well ain't you from the other side of the world?" Mel chuckled. 
"Um where are you guys from?" I asked. 
"That's funny, we're from Tonga, we just came back from one of the holiday islands."
A few hours passed. 
"Mate Wake up" 
"Oh Ah my arm" 
"Yeah, we're going to need to take you to a doctor." Mel said, biting her lip.
Whānau Motuihe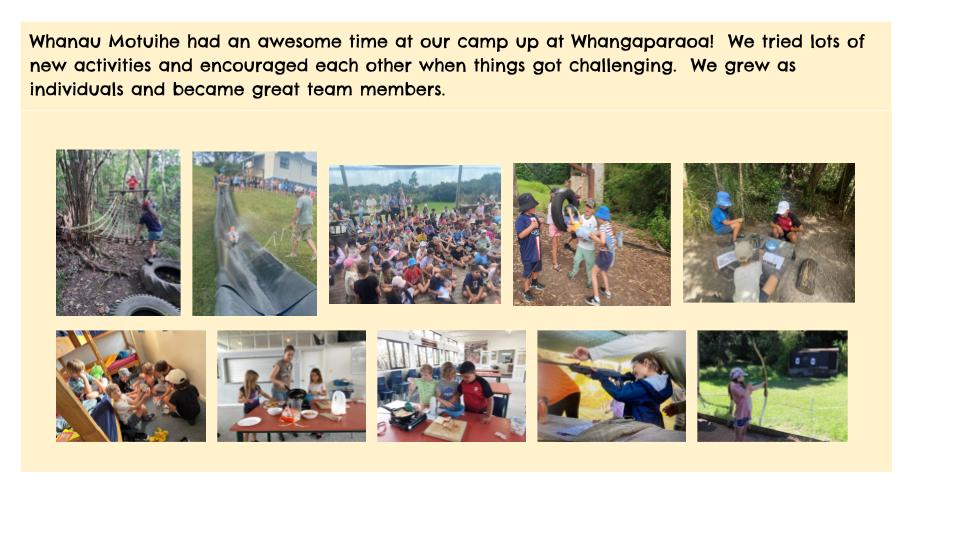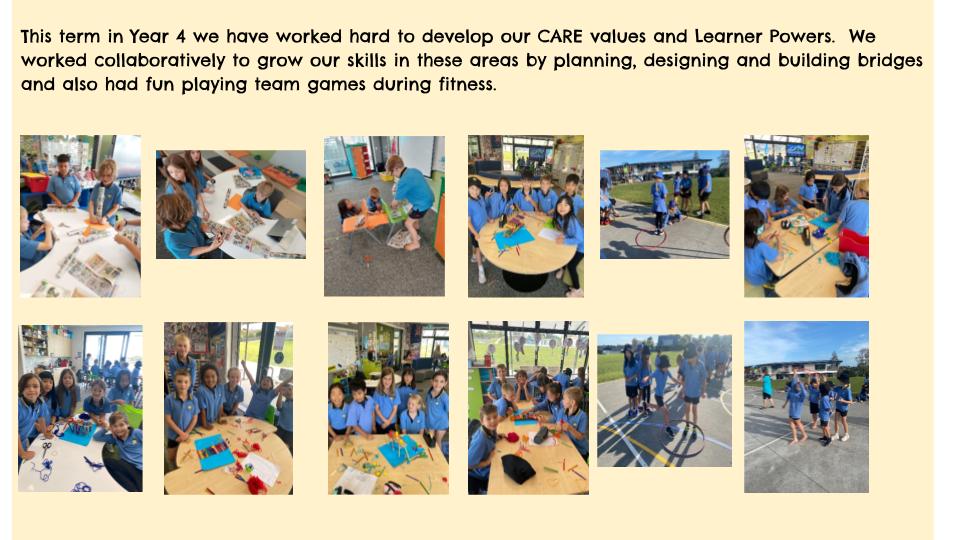 Story written by Lucy Room 19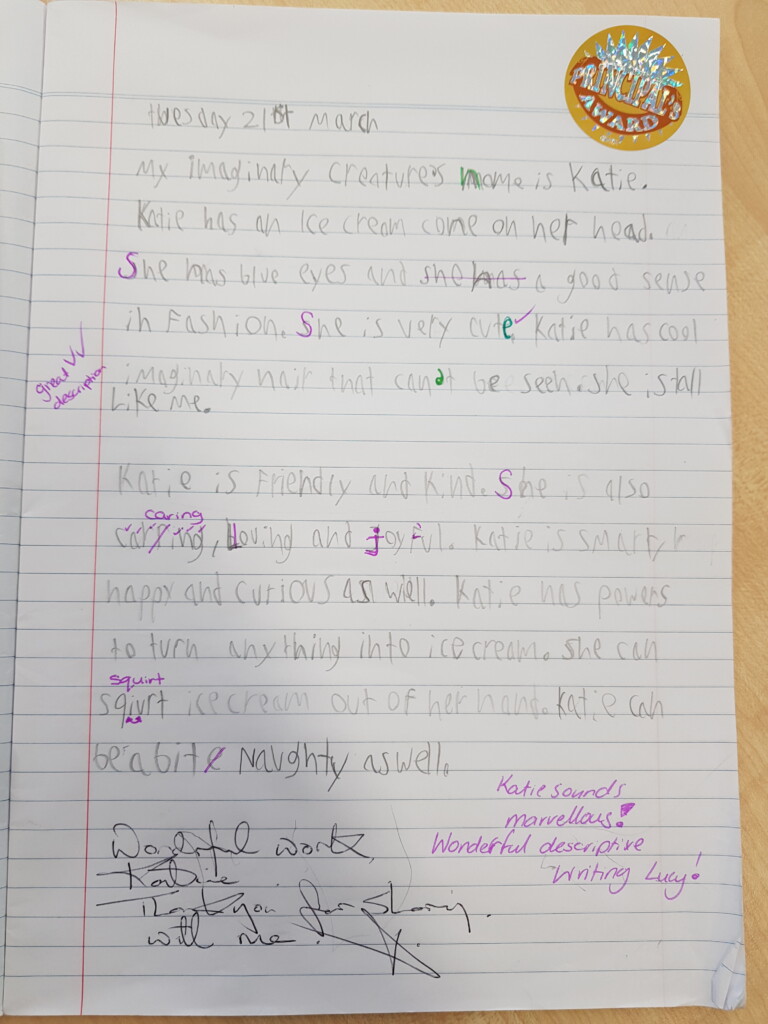 Print or Save this Post