IMPORTANT DATES AND EVENTS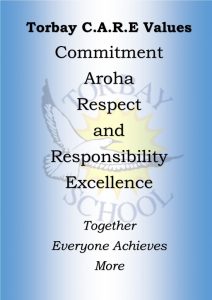 Torbay School Learning Powers – RIC

PRINCIPAL'S MESSAGE
Tēnā Koutou e te whānau
It is with great pleasure I announce the appointment of Nikki MacBeth to the position of Deputy Principal of Torbay School commencing January 27th 2023. Nikki has been a member of the Torbay staff since 2015 and has held a number of leadership positions, most recently as leader of the Tiritiri (Year 1) team. Nikki will remain the non-teaching leader of Tiritiri for term 1 of next year as we go through the process of appointing a new Team Leader.
I congratulate Nikki on her achievements to date at Torbay School and look forward to working with her in her new role in the coming years.
This time of year is always busy and we have a number of major assemblies coming up over the next two weeks:
Farewell Assembly – Next week on Tuesday the 6th of December at 2pm we will be holding a farewell assembly for Glenys Harwood our long serving and highly regarded Deputy Principal. We have a number of invited guests coming to the event and therefore there will only be a limited amount of seating for other community members who wish to attend. The assembly will commence at 2pm. Please be aware that while we will try to keep to time we may slightly run over our 3pm finish time.
Celebration of Learning – The celebration of learning assembly will be held on Wednesday 7th December at 1.30pm. If your child is receiving an award, you will have received an invitation to come along. I am afraid we have to restrict attendance to the families of those receiving awards because of space constraints.
Graduation Assembly – Our Year 6 Graduation assembly will be held on the 15th of December at 6.30pm. This assembly is specifically for Year 6 children and their families. You will receive an invitation. It is a lovely event and a great way for our children to finish their years at Torbay School. Unfortunately, this year I will be unable to attend the graduation evening. I wish all our students and parents for whom this will be the last event at Torbay School all the very best and thank you all for the pleasure you have brought me over the years you have been at Torbay School.
Classes for 2023 – On Monday December 12th children will be told who their new teacher for 2023 is and they will have the opportunity to visit their new classroom and teacher. Reports will also go home on this day. Your children will be able to inform you of their new teacher when they arrive home on the 12th.
We are very lucky that our staff remains very stable going into 2023:
The only changes in our teaching staff this year are that Glenys Harwood has retired and Alyce Debenham and Kylie Wilson remain on maternity leave. We have two changes in our Learning Assistants with Penny Smeed relinquishing her position after a year with us and Loretta Perry who is leaving to return to the teaching profession. Janette Elliott is also leaving our administration team after five years of great service. We thank Janette, Loretta and Penny for their great work while at Torbay and wish them all the very best for the future.
Our teaching teams for next year:
Year 0/1: Nikki MacBeth (Leader T1) Anné Naudé, Tori Hohaia-Gibbons, Todd Goodman, Cathie Wharemate
Year 2 : Nic Davis (Leader), Sophie Hales-Owen, Vicky Crossman, Chrysi Teorien
Year 3: Joanne Northover (Leader), Sam Boriboun, Amanda Walenkamp, Paulette Noone
Year 4: Melissa Craig (Leader), Lorelle Koya, Annika Jamieson, Megan McIntosh.
Year 5: Renee Heasley (Leader), Ingrid Cooper, Jen Dawe, Lachlan Freeland.
Year 6: Vanessa Mitschak (Leader), Graham Eales, Jack Coyle, Linda Urwin
Donations – At our last Board meeting the board approved a slight increase in our school donation's structure. This is the first increase for some time and certainly in the five years I have been Principal at Torbay School.  I hope you understand the need for increasing the school donation. It is an important component of our funding and the ever-increasing costs that we incur mean that this increase is long overdue. Please click on this link to view our new structure for 2023.
Colour Run – What a way for the PTA to finish the year. Saturday's colour run was a wonderful event full of laughter, good cheer and of course colour. I want to thank our PTA ably led by Michelle Goldfinch for all the work they have put in this year and for not only reaching our fundraising goal of $45,000 for our proposed New Gardens but also for bringing our community back together at the numerous events they have held this year. I would also like to thank our staff for turning out in numbers on Saturday. This is an example of the unselfish and professional attitudes of the Torbay Staff who are from my experience a very special group of educators.
Hari Kirihimete – As this will be my last newsletter for 2022 I reflect on what has been a great year, but a year not without it's challenges. Our Staff have worked extremely hard to bring our school back to normal, to resettle children into routines and work habits. Many things have had to be rethought and adjusted for new thinking. We have, as has the world been in a state of continual change and I wish to acknowledge our staff's adaptability and perseverance. They have done a wonderful job.
I have also taken the time to reflect on the loss of Hollie Beattie earlier in the year and this puts my life in perspective. Please take the time to reflect on Jo, John and William's loss and send them some aroha via your thoughts or actions.
We look forward to seeing you and your children back at the school gate on February the 7th next year. It remains a privilege to be the Principal of Torbay School and I wish you all a very safe and happy summer holiday and a very merry Christmas.
Please do not hesitate to contact me on any matter.
Ngā mihi nui
Gary O'Brien
Principal
---
ACCOMPLISHMENTS
KA PAI to the following students who have shared their fantastic learning with us this week: Jesse, Jackson, Talon, Millie, Peyton W  Rm 3, Lexi, Aidan, Norris, Loritz Rm 4, Jaxon Rm 7, Elia Rm 13 Keep up the good work! 
CONGRATULATIONS to the following tamariki who received certificates from their class teachers:  Amy, Adam, Alexa, Cian, Chris, Skyler Rm 1, Mia, Miriama, Eva, Paddy, Jessie, Yiyi Rm 2, Alfie, Zion, Izzy T, Maddy, Handrē, Harrison Rm 3, Juli, Jack, Brodie, Aidan, Naomi, Toby Rm 4, Indie, Nicole, Madison, Calum, Charles, Shekinah Rm 5, Teo, Kristina, Yara, Isaac, Piper, Reuben Rm 6, Max, Amelie, Jaxon, Evie, Sebastian, Lachlan Rm 7, Cason, Joshua, Sofia, Gabrielle, Taylor, Mika Rm 8, Maddy, Dylan, Myra, Leni, Shanelle, Ryusei, Mila Rm 9, Charl, Jasmine, Alyza, Leon, Jared, Lyla Rm 10, Jack, Harry, Austin, Harley, Isobel G, Bua Rm 11, Jaxon, Emily, Harry, Nyla, Lily Rm 12, Xavier, Keira, Ares, Cody, Jackson, Handre Rm 13, Rosa, Maia S, Maya T, Peter, Evelyn, Nilan Rm 14, Willa, Milla, Chloe, Miah, Amelia, Enoch, Rm 15, Jiraiya, Arthur, Kaysen, Alex, Skye, Lochlin, Dylan Rm 16, India, Claire Z, Mia B, Braden, Emilia Rm 17, Archer, Zeke,, Sienna, Maggie, Oliver, Alex M Rm 18,Violet, Charline, Jay, Niwa, Rm 19, Max, Olivia, Nate, Sophia, Ines, Henry Rm 20, Martin, Owen, Greta, Elijah, Theo, Leo Rm 21, Michaela, Sophie, Jaxon, Xander, Jake, Hao Rm 22, Nicky, Johan, Marlon, Ari, Blair, Carlie Rm 23, Quinn, Toby, Levi, Mila, Viggo, Jaxon, Michaela Rm 24, Reef, Emma, Ollie, Sadie, Johanna, Jaime R Rm 25, Luke, Evie R, Jack, Yana, Tilly, Zayra Rm 26, Xavier, Jasmine, Hazel, Liam, Spencer, Aspen Rm 27 Well done!! 
RICC REWARDS, for displaying our C.A.R.E Values – Luke & Lilah G Rm 3, Bronson, James Rm 5, Jamie, Luca Rm 6, Ollie Rm 7, Yvonne Rm 8, Myra, Kelly-Rae Rm 9, Chloe Rm 15, Emily Rm 16, Zahara, Archer, Evan, William Rm 20, Delilah, Leo, Roseleen Rm 21, Joni Rm 22, Tosei Rm 24, Cooper L Rm 26, Isobel O Rm 27 Ka pai!
KA RAWE AWARDS, for using Te Reo Māori at school – George Rm 7, Yulia Rm 8, Leanne Rm 9, Michael Rm 10, Jayden Rm 11, Bella Rm 13, Brody, Rosa Rm 14, Laroux Rm 15,  Madison, Avleen Rm 19, Tia, Lily B, Rm 20, Max Rm 22, Tom Rm 23, Cooper Rm 26   Tino pai!   
SCHOOL NOTICES
END OF TERM, SCHOOL CLOSES at 12.30pm on Friday 16th December for the summer holidays and RE-OPENS to learners on Tuesday 7th February 2023.
INTENTION TO LEAVE TORBAY SCHOOL –  If your Year 1 to 5 child/ren will not be returning to Torbay School next year please email [email protected]  to advise as soon as possible. Thank you.
2023 ENROLMENTS – If your child, or someone you know has a child who lives in the Torbay School zone, and they are turning 5 next year, please urgently complete an online enrolment application available from our website. Please note: If you are currently enrolled and attend Torbay School you do not need to complete a new enrolment form. 
Y6 YEARBOOK – The yearbook is on sale now, via Kindo.  If you are a Year 6 student and wish to have a keepsake of your last year of primary school go to Kindo and order one. They are $28.00 each and we hope to have them back before the end of term. Orders close Monday 5th December.  
MUFTI DAY AND FUN MORNING TEA  – FRIDAY 2ND DECEMBER – The Year 6's are holding a fun morning tea which will include a market day too.  We are inviting parents/caregivers and whānau members to come along between 10.30am  and 11.30am to join in the fun! We will also be holding a bake sale, therefore (if you can) on Friday, please send some homemade or store bought baked goods to support this.  It would be appreciated. Food and games will be 50c. so bring along some coins! Thank you.
CELEBRATION OF LEARNING AWARDS ASSEMBLY – WEDNESDAY 7TH DECEMBER @ 1.30pm – 3pm in the School Hall. Parents/caregivers of children receiving an award have been sent an invitation via email. Please note: Due to capacity reasons only parents/caregivers of children receiving special awards have been invited to attend this event.  
YEAR 6 GRADUATION EVENING, THURSDAY 15th DECEMBER – Year 6 Graduation will be held on Thursday 15th December in the School Hall. Invitations were sent home on Tuesday. Please note: Due to capacity reasons only Year 6 students and their parents are invited. If you have any queries please contact Glenys Harwood [email protected]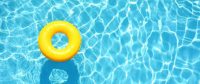 SCHOOL POOL KEYS – Are on sale now.  Cost: $105.00 hire plus $20 refundable key bond (Total $125) NOTE: These will only be able to be purchased through our online shop (Kindo) under the miscellaneous tab. You will be contacted via email when the keys are ready to collect from the office.  Sorry, no waiting list for keys and no keys will be issued until the pool contract is completed and paid for via Kindo. We are getting low on keys so if you would like to have use of the pool over summer please purchase one before they sell out! 
SCHOLASTIC LUCKY BOOK ORDERS –has closed. If you have ordered books they will be sent home with your child once they arrive.
PHOTOLIFE SPORTS TEAMS,GROUP AND PORTRAIT PHOTOS – Orders are being printed and will be sent home once they arrive. You can still order online, however these will now be sent to your home address with a small delivery fee. 
AGE CONCERN CHRISTMAS DONATIONS – Don't forget the year 3's are collecting donations for Age Concern, there is a Christmas tree in the office foyer. Please feel free to drop off a small gift to put a smile on a seniors face!  Donations can be toiletries, chocolates, biscuits (non perishable items please). Please drop off before Friday 9th December.
LEARN GUITAR AT TORBAY SCHOOL – Hi there, my name is Phil Moore and I teach a range of traditional and contemporary styled songs and techniques during school hours on Tuesdays. The lessons are a lot of fun and ideal for beginners. Here's some of my students in action on my Youtube channel.  For more information please contact me at [email protected] or phone 021761441
FUN CLUB at Torbay School Summer holiday programme: 
Bring your scooter or bike and enjoy our summer fun at school – make a Pinata, lots of swimming games and fun in the pool, picnics, face painting – We will also explore creative drawing.  See our daily planner on our website
www.afterschoolfunclub.co.nz
for enrolments.  December 19-22  7.30am – 5.30pm.  $44.00 per child per day.  January: Week 1: 16-20, Week 2:  23-27,Week 3:  31-3/2.  Fun Club re-opens for before and after school care Tues 7th Feb.
GENERAL REMINDERS
LOST PROPERTY – Is in the corridor next to Room 1, if you are missing items please check this area. Please ensure ALL items are named. Lost hats are kept in the office.
FRIDAY WHEELS DAY Y's 1-5 will be held every Friday for Years 1-5 after lunch eating. Only on Waterwise Fridays and will end on Friday 9th December.
HEALTH ROOM:  Please do not send any children to school who are unwell. If your child is sick please stay home and follow the guidelines for the illness and stay home for the recommended time frame set by the Ministry of Health. We have had a number of recent cases of tummy bugs reported. Please remind your children the importance of washing their hands before eating and after using the bathroom to help prevent the spread.
VOMITING/DIARRHOEA: Any children who have had vomiting or diarrhoea must not return to school until 24 hours after the last episode.
SORE THROATS:  If your child has a sore throat, please keep them at home.  For more information click here 
COUGHS & COLDS: If your child has a cough and or a cold please keep your child at home. For more information click on the links coughs 

and

 colds .
HEAD LICE: Check your children for head lice. Children with eggs or lice will be sent home for treatment.
COVID: If your child is displaying signs or symptoms of Covid 19, please stay home and get tested.  Click here for more information. If you are a household contact you must be symptom free and test daily before coming to school.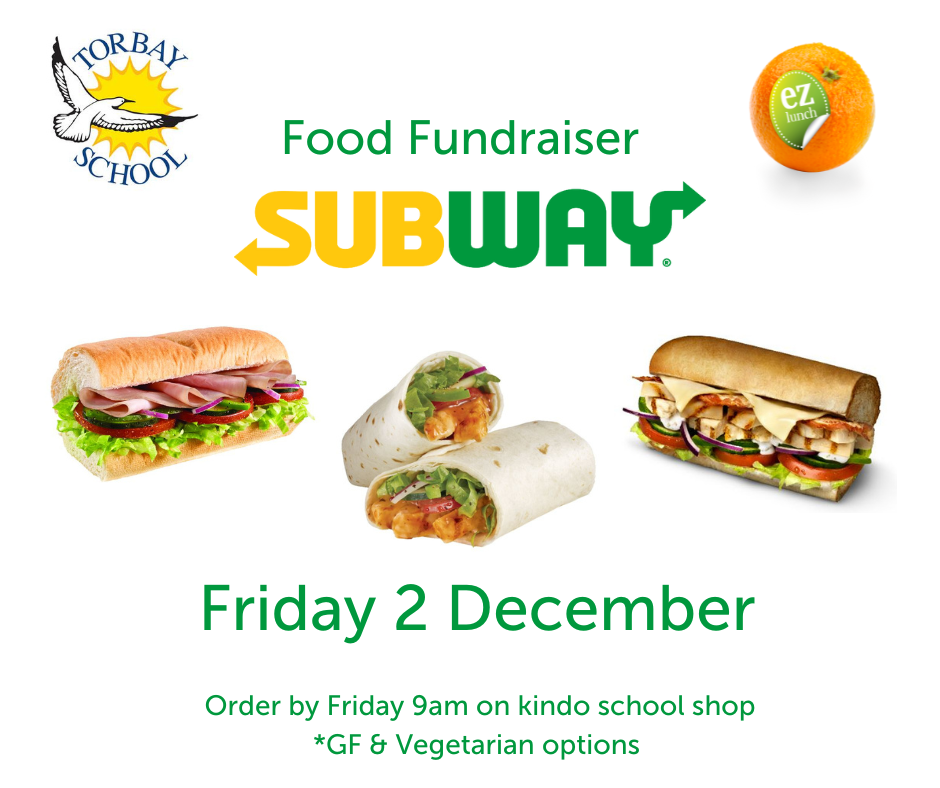 STUDENT NEWS
YEAR 2 WHĀNAU RANGITOTO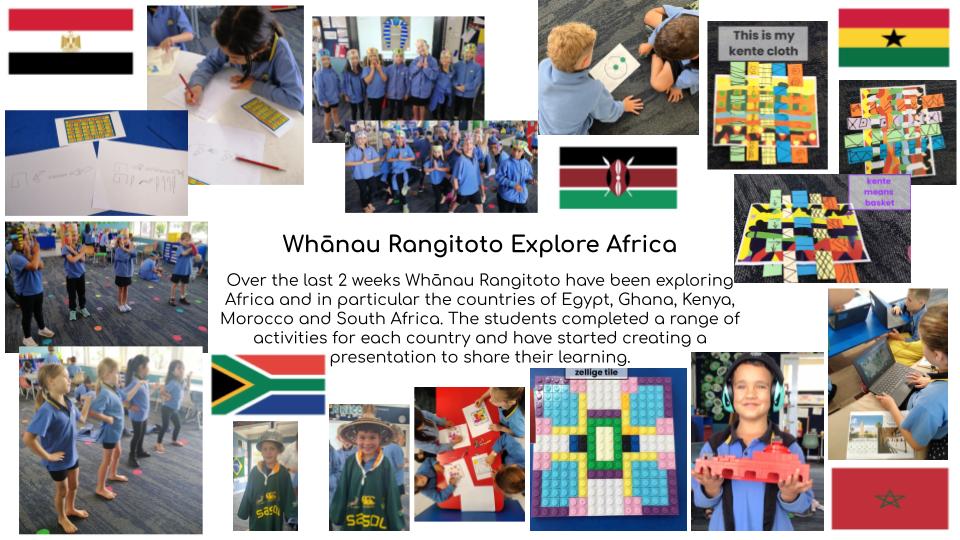 YEAR 3 WHĀNAU KAWAU
Whānau Kawau had a fun couple of days learning outside the classroom.  There were a lot of opportunities to mix up and experience working with other Year 3's.  Children were challenged to complete team building activities. There were plenty of smiles, kind words and laughter!  We just got inside before the rain poured down!
COMMUNITY NOTICES 
India , Mia and Zayra, students from Torbay School will be performing with Auckland Performing Arts Academy in Grease-Young@Part at the ASB Waterfront Theatre in Wynyard Quarter. Grease-Young@Part is a 70 minute, age-appropriate version of Grease, suitable for the whole family. It will be performed by over a hundred APAA students, aged 7-14 years across four matinee performances Saturday 17th to Monday 19th December. 10% of all box office revenue from the final shows will be donated to Breast Cancer Foundation NZ, in memory of the most famous Sandy of them all, Olivia Newton-John.  Tickets can be purchased through the theatre at https://tinyurl.com/bdenb9ph or via Ticketmaster at: https://tinyurl.com/ycy8sx5z (where you can also buy tickets to APAA's full-length Grease production, showing during the evenings Dec 16-19 and featuring APAA's 15-21 year old students).
---
Good as New Pre-Loved Kids Market
Orewa Community Centre
Saturday  03 Dec
9am – 12 noon
45+ stalls selling pre-loved kids; clothes, toys, books, nursery furniture, buggies, Accessories for Bubs and lots more
Free Admission
Let's all get behind recycling in Auckland
Inquiries 021 217 7904
---

Print or Save this Post