IMPORTANT DATES AND EVENTS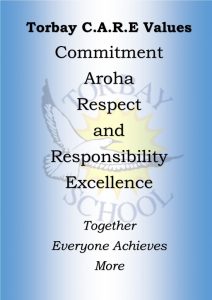 Torbay School Learning Powers – RIC

PRINCIPAL'S MESSAGE
Tēnā koutou e te whānau
Term 2 – Term 2 has been both very challenging and extremely rewarding. Our staff have been outstanding! In a term that has seen us work our way back to normal operation we have been confronted with continual challenges. Not the least of these has been staff absences and I can only applaud every member of our staff for their adaptability and willingness to cover for their colleagues to make sure that our children are adequately catered for.
Our children have responded really well and the engagement with learning that we have witnessed throughout our first two terms has been excellent. This is evidenced by the results we are seeing as we assess our children for mid-year reports. We have not yet analysed the full set of data, however; our anecdotal observations tell us that our children are performing well in all three areas: skills, knowledge and values.
Thank you for your support and working with us to ensure our children's wellbeing and ultimately their happiness and success at school.
Nathan Wallis –  Thank you to all those people who have provided feedback on the Nathan Wallis "Engage your Brain" evening. Nathan helped us understand why the first two years of school should focus on developing skills and values through play that provide children with the basis for effective learning in later years. This is an important message for all parents at Torbay School as this Kaupapa supports our play-based (Wā Kitea) approach that we have adopted in year 1 and 2. There is a clear demand for Nathan to return so that more people can hear about the science that supports play-based learning.
I am pleased to announce that Nathan will return for another speaking engagement in Term 3.
This link will enable you to listen to an interview from Radio New Zealand that provides a good introduction to Nathan and the science that supports his thinking.  Nathan Wallis Radio New Zealand
Cyber Safety – With the holidays upon us I wanted to take this opportunity to encourage you to be very vigilant around what your children are accessing online. The school is exploring some new options in this area that will give both the school and parents more visibility and control over our children's activities online. In the meantime, here is a link that may assist some in this area. Caring for your children online.
Sport – Our sports programme has been very active during term two. I want to particularly thank our parent coaches who give up their own time to support sport at Torbay School. Without you this programme cannot go ahead. You provide the opportunity for a large number of our children to participate in school sport. This provides the children learning opportunities teaching many of our values and skills such as resilience, aroha and loyalty.
I hope you are rewarded as much as I am by the smiles and enjoyment our children get from participating together in our Torbay School teams.
Staff Changes – Danielle Hodder will be leaving us today to travel overseas for an extended period. We thank Danielle for all the wonderful work she has done for our children over the last 4 ½ years. Danielle has been a creative, inspirational teacher and will be remembered fondly by all those children who have passed through her classes.
I would also like to thank Carey Wessels who has been a Learning Assistant operating in our senior school supporting children with their learning. Carey has supported children both inside and outside the classroom, coaching various sports as well as helping on with waterwise programmes. Carey has also resigned her position and we wish her all the very best for the future.
Cathie Wharemate has been working mainly in our Kawau team since the beginning of the year. She has moved into the Tiritiri team and alongside Vicki Crossman is teaching our year 0 children in rooms 1 and 2.
Red Nose Day – Red Nose Day is Cure Kids' biggest annual fundraising appeal. The money raised supports world class child health research to improve, extend and save the lives of children living with serious, life affecting health conditions. 
Some of child health conditions funded include childhood cancers, inherited heart conditions, epilepsy, infectious diseases, cystic fibrosis, sudden unexpected death in infants (SUDI), stillbirth, burns as well as child and adolescent mental health – and many, many other areas. 
Our student Hollie Beattie was one of the children who was supported throughout her illness by Cure Kids. We would love to continue giving this organisation all of the help and support that they need to ensure other children within our community benefit, like Hollie did. 
We will be holding a mufti day and fundraiser on July 29th (the first Friday of Term 3). More information will come out in the first week of term of how you and your family can support this worthy cause. 
Whānau Feedback – We will be holding our Whānau Feedback meetings with Teachers on Tuesday 2nd and Wednesday the 3rd of August. Thank you to all those that responded to our questionnaire. As a result of the outcomes, we will be holding Face to Face meetings on Tuesday and Online meetings on Wednesday.
These meetings are primarily for you to discuss your child's progress in all areas; (including Skills, Values and Knowledge), and reflect on their report, however, it is an open meeting to discuss any matter with your child's teacher. Your child's presence is optional. 
More information will be sent to you early next week.
Holiday – Thank you for your support for everything we do here at Torbay School. Please do not hesitate to contact me if there is any aspect of school you would like to discuss.
We will return to school in Term 3 under the same rules and guidelines as we have operated this term.
Have a safe and happy holiday period and enjoy spending time with your children and each other if you are able to.
Ngā mihi nui
Gary O'Brien
Principal
---
ACCOMPLISHMENTS 
KA PAI to the following students who have shared their fantastic learning with us this week: Teo Rm 6 Awesome work! 
CONGRATULATIONS to the following tamariki who received certificates from their class teachers: Levi, Izzy T Rm 3, Ross, Aidan Rm 4, Anora, Nicole Rm 5, Teo & Alfie, Rm 6, Lucia-Grace, Kezia & Odelia Rm 7, Yvonne, Rhianna Rm 8, Ollie, Mateo, Sophie Rm 9, Xander, Mia, Xavier Rm 10, Grace, Sienna Rm 11, Skyler, Cooper Rm 12, Freddie, Otis Rm 13, Scott, Evelyn Rm 14, Esme, Elvis Rm 15, Maddie, Kaysen, Alex Rm 16, Zoe, Charlotte Rm 17, Braden, Marcus Rm 18, Niwa, Flynn Rm 19, Edith, Harry Rm 20, Theo, Leo Rm 21, Michaela, Sam Rm 22, Eddie, Lewis Rm 23, Jaxon, Isaac Rm 24, Ollie, Sadie Rm 25, Jayden, Zayra Rm 26, Jacques, Liam Rm 27 Well done!!
JUNIOR CROSS COUNTRY PLACINGS – CONGRATULATIONS and KA PAI! 
| | | | |
| --- | --- | --- | --- |
| Age  | 1st  | 2nd  | 3rd |
| Year 1 Girls | Chloe B – Rm 15 | Maya T – Rm 14 | Chloe B – Rm 15 |
| Year 1 Boys | Jacob B – Rm 14 | Cian G – Rm 12 | Charl P – Rm 12 |
| Year 2 Girls | Amelie U – Rm 4 | Madison R – Rm 5 | Ray S – Rm 4 |
| Year 2 Boys | Handre K – Rm 3 & Reuben P – Rm 6 | Daniel L – Rm 5 | Brodie H – Rm 4 |
| Year 3 Girls (1 lap) | Lyla B – Rm 10 | Victoria C – Rm 7 | Mika H – Rm 8 |
| Year 3 Boys (1 lap) | Max H – Rm 7 | Jasper B – Rm 7 | Harley L – Rm 7 |
| Year 3 Girls (2 laps) | Savannah L – Rm 10 | Shanelle V – Rm 9 | Ellie S – Rm 9 |
| Year 3 Boys (2 laps) | Sebastian A – Rm 7 | Taylor A – Rm 8 | Fletcher B-P – Rm 8 |
| | | | |

SCHOOL NOTICES
PTA SAUSAGE SIZZLE – Thank you to our AWESOME PTA for putting on our end of term sausage sizzle! You guys rock! 
JULY ROLL RETURN – On Friday 1st July 2022 we were required by the Ministry of Education to complete a roll count of all students. This is to confirm the numbers enrolled at every school in New Zealand. If your child was absent last Friday, please ensure you complete an absentee form via our website, or you can send a note or email to the school office with an explanation for their absence – [email protected]. Thank you!
PHOTOLIFE CLASS, PORTRAIT & SIBLING PHOTOS – Online Ordering Shoot Key Codes were handed out on Wednesday. Please use this unique code to view your child/ren's team or group photo online. Our School's FREE DELIVERY period expires at MIDNIGHT on SUNDAY 17th July 2022. Place your order within this time frame to receive FREE DELIVERY via the School. 
TORBAY SCHOOL SPORTS HOODIE ORDER – If your child plays sports for the school and you would like to purchase one they are available on the online shop under the sports tab. Orders close Friday 29th July @ 3pm. This is the last order for 2022. These hoodies can be worn at any Torbay School sports event (Rippa, Netball Tournaments etc) but not as a replacement for our school uniform.
SCHOLASTIC LUCKY BOOK ORDERS – ISSUE 4 – Lucky Book Club orders have gone home with your child.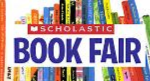 SCHOLASTIC BOOK FAIR – We have our annual Scholastic Book fair coming on Thursday 28th July (Term 3) and it will run for one week. This will be held in the School foyer. Opening hours will be Thursday 28th July from 12pm to Thursday 4th August til 10am.  During our Whānau Feedback face to face session on Tuesday 2nd August the book fair will be open from 2.45pm 7.30pm.
LEARN GUITAR AT TORBAY SCHOOL – My name is Phil Moore and I teach a range of traditional and contemporary styled songs and techniques during school hours on Tuesdays. I offer a full and varied syllabus that runs from beginners to intermediate levels over 3 course books. Here's some of my students in action on my Youtube channel. For more information please contact me at [email protected] or phone 021761441
SCHOOL BOARD PARENT ELECTION 2022
SchooI Board Parent Election 2022
Nomination round
Our school will be undertaking a parent election for 5 School Board vacancies. This process will start with the issuing of nomination papers to our caregiver community by Friday 15th July 2022.
We have employed CES to undertake the election process on our behalf. This year with legislative change, our nomination form and full instruction on how to place your nomination into our own School's Election website will be emailed to you if we have your email address in our database or you will receive it by post if we don't have your email in our database.
Nomination papers will also be available at the school office. The school will send those on to CES for processing upon receipt from candidates.
Nominations close on Wednesday 3rd August at 12 noon. Election day is Wednesday 7th September.
We look forward to your participation in this process.
Wayne Jamieson
Returning Officer
CES
89 Nazareth Avenue | Middleton | Christchurch | PO Box 414 | Christchurch 8140
P (03) 338 4444 | Cell 021 399 744  Web www.cessl.org.nz
STUDENT VOICE/NEWS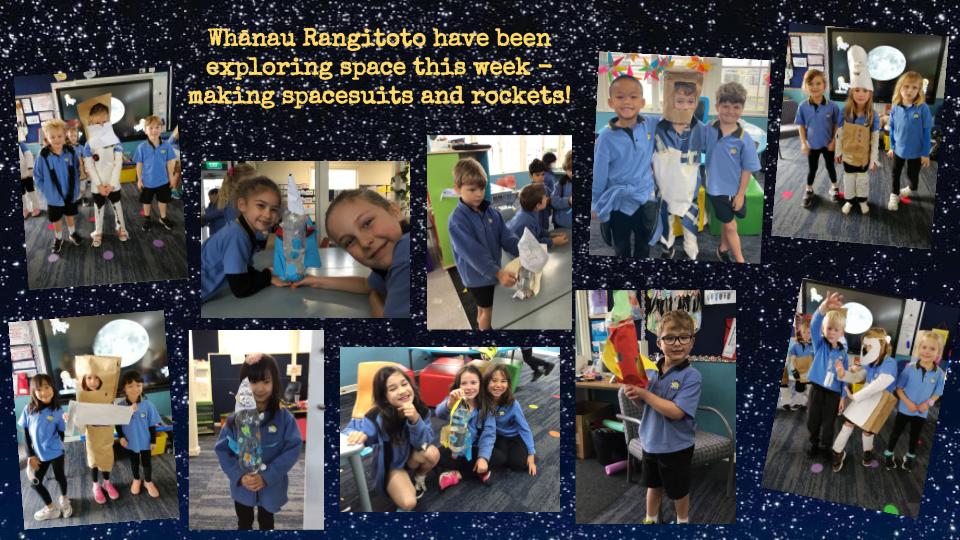 COMMUNITY NOTICES
Torbay Primary students, Mia and Zayra, will be performing in APAA's production of Cats during the July school holidays at the ASB Waterfront Theatre (138 Halsey Street, Wynyard Quarter, Auckland CBD). The beloved Andrew Lloyd Webber production is taking place at the end of the first week of the school holidays – six shows only:
Friday July 15 to Sunday July 17
. Students have been rehearsing since the  middle of 2021 – with the season postponed twice due to Covid – so the cast is excited to finally present the show to an audience! Tickets can be purchased from the theatre or Ticketmaster. A special discount for Torbay Primary whanau is available: buy tickets to either performance on Friday July 15 (2.00pm or 7.30pm)
and use the promo code JELLICLE to get adults at children's prices (only via the ASB Waterfront Theatre). The link is 
https://www.asbwaterfronttheatre.co.nz/auckland-performing-arts-academy/2022/cats-the-musical/#ticket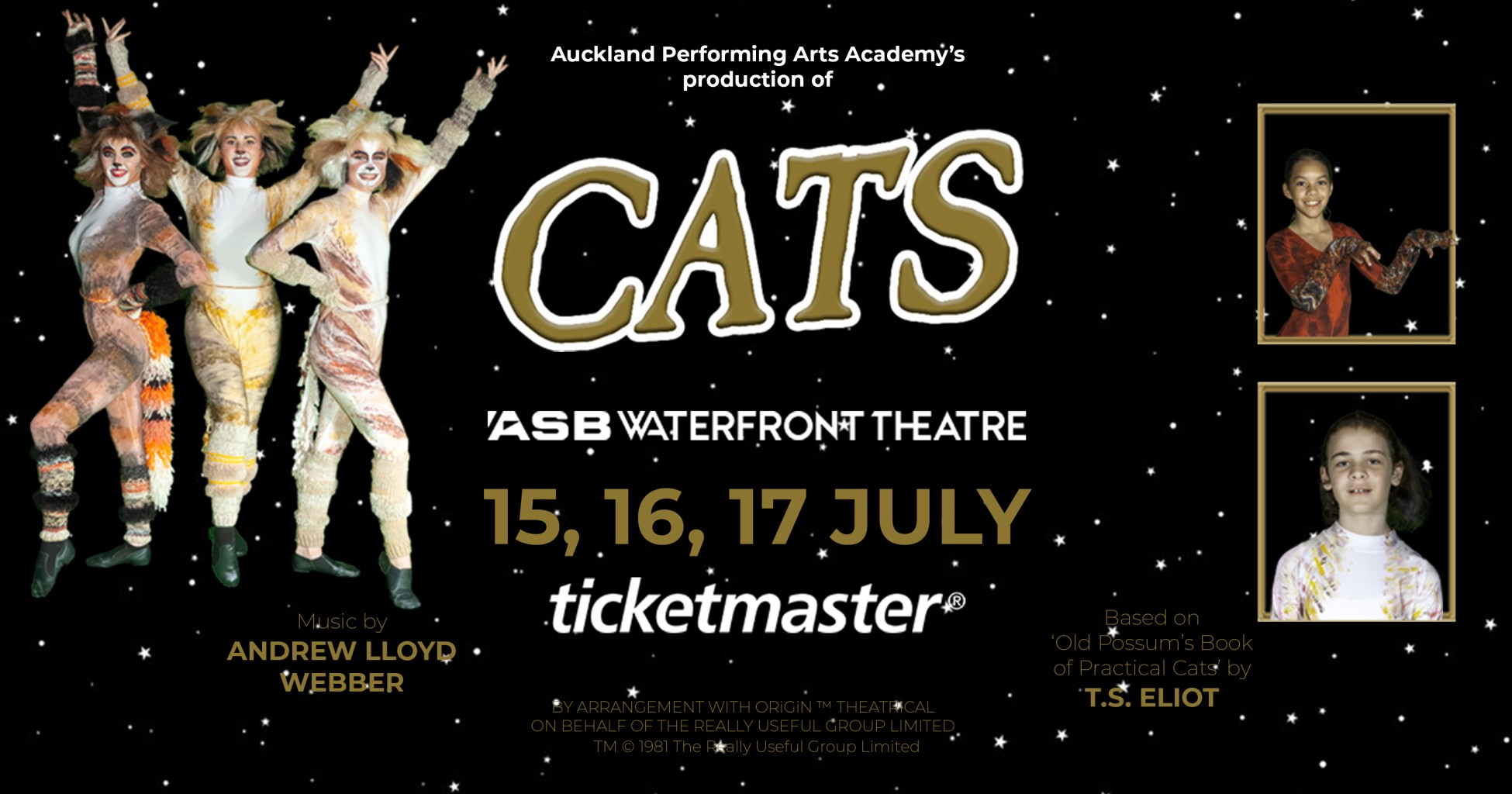 ---
JULY SCHOOL HOLIDAYS SHOW : The Stolen Crystal, 19th, 20th and 21st of July at 2pm
A fun, interactive show for young children (suitable ages 2-8), full of magic and delight.
Booking strongly advised as this show sells out most sessions.
ADVERTORIALS
Disclaimer: The following advertisements are placed as a community service – publication does not imply Torbay School endorsement.
---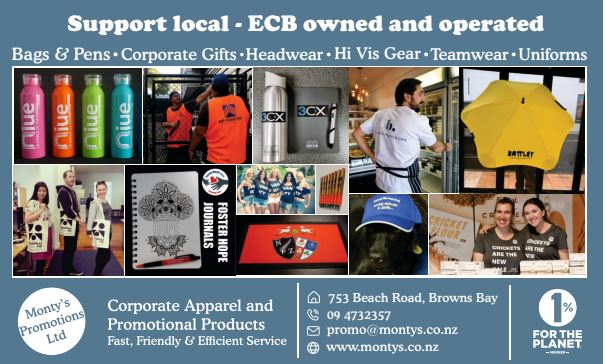 ---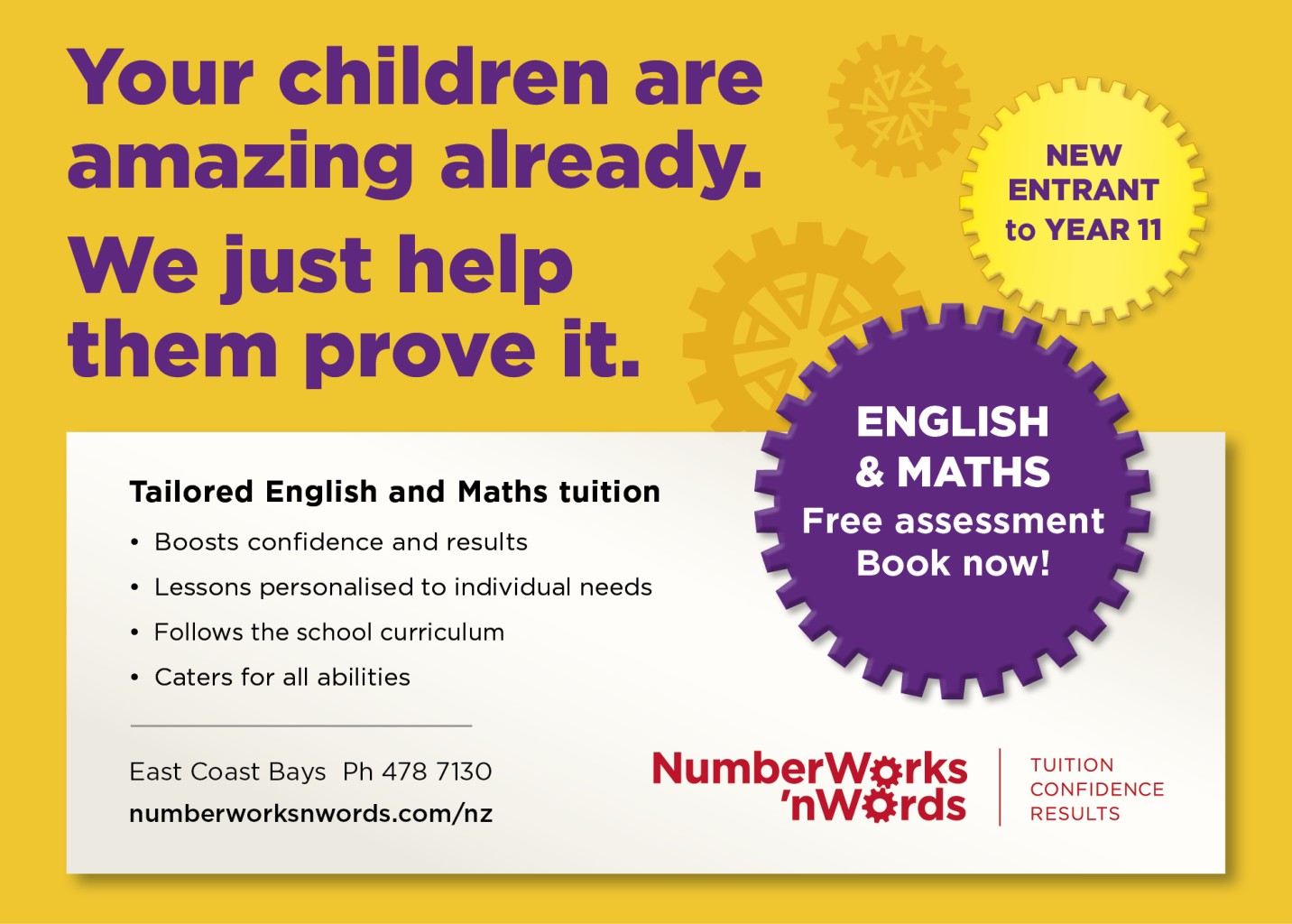 ---
---
---
Is your child struggling at school? Or do they just need a confidence boost?
Extraordinary Kids provides extra help with Maths, Reading, Writing and spelling in Browns Bay for students 6 to 16 years old.
Homework Help
Structured Learning Environment
Programmes for Dyslexia and Learning Difficulties
Warm and Friendly
Small Groups/ Individualised Work
Spaces Available now
Phone:  09 475-6296 Email: [email protected] Website: www.ExtraordinaryKids.co.nz
---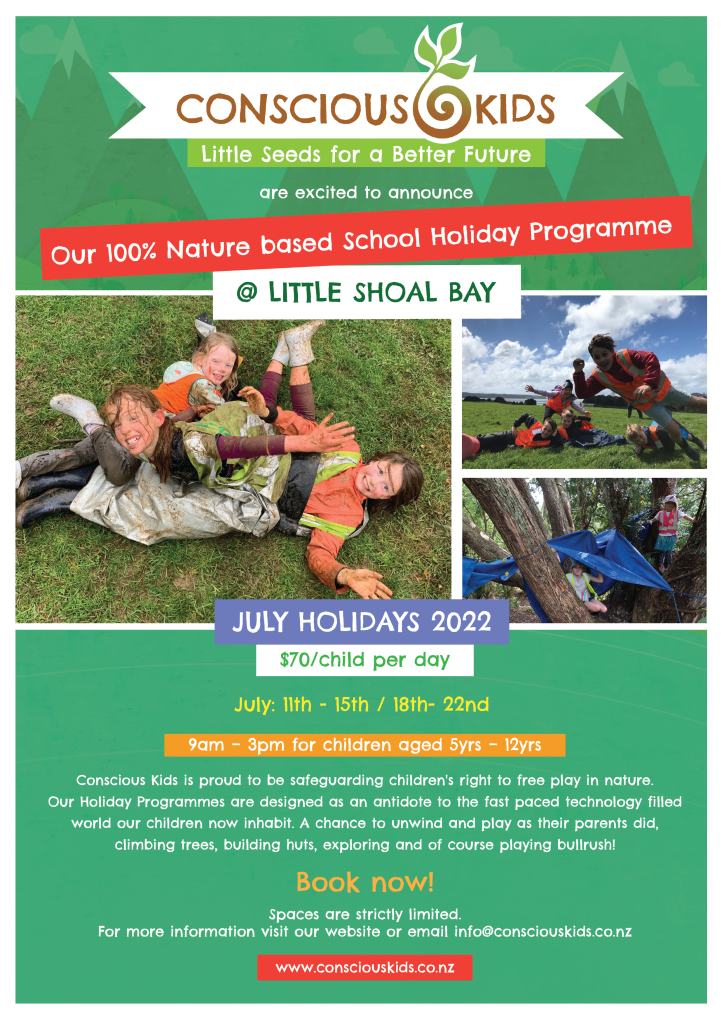 Print or Save this Post